1. Inspect wooden decks.
With the coldest and rainiest months mostly behind us, it's time to prep outdoor spaces for greater use. Your home's deck is a fine place to start. Look for signs of rot or damage. If the wood seems worse for wear, it might be time to reseal.
2. Save on your taxes.
Dreading your annual check-in with Uncle Sam? AAA can help, with savvy ways to prepare for filing, tips for trimming the fat on everyday expenses, and a $20 discount on TurboTax.
3. Get involved.
Organize a trash cleanup in your community to commemorate Keep America Beautiful Month in April. A little effort goes a long way: Meet at a park to pick up litter, volunteer to sort recycling, or contact your city to request more public garbage cans around town.
4. Spruce up your home.
Winter weather can wreak havoc on landscaping, walkways, and more. Now is the time to pressure wash filthy siding and repair or replace broken paving stones, railings, or roof shingles. Test sprinklers to make sure heads are functioning and water sprays on your lawn, not your windows.
5. Track your auto repairs.
Taking your car in for maintenance can be tedious, but it just got easier. AAA owned and operated Auto Repair Centers offer a completely digital vehicle inspection experience, including a detailed report with photos sent by text or email. The center will even note what work your car may need in the future.
6. Banish your sniffles.
More than 50 million people in the United States experience seasonal allergies. Manage pollen levels inside your house by closing windows, kicking off shoes at the door, and showering before bed.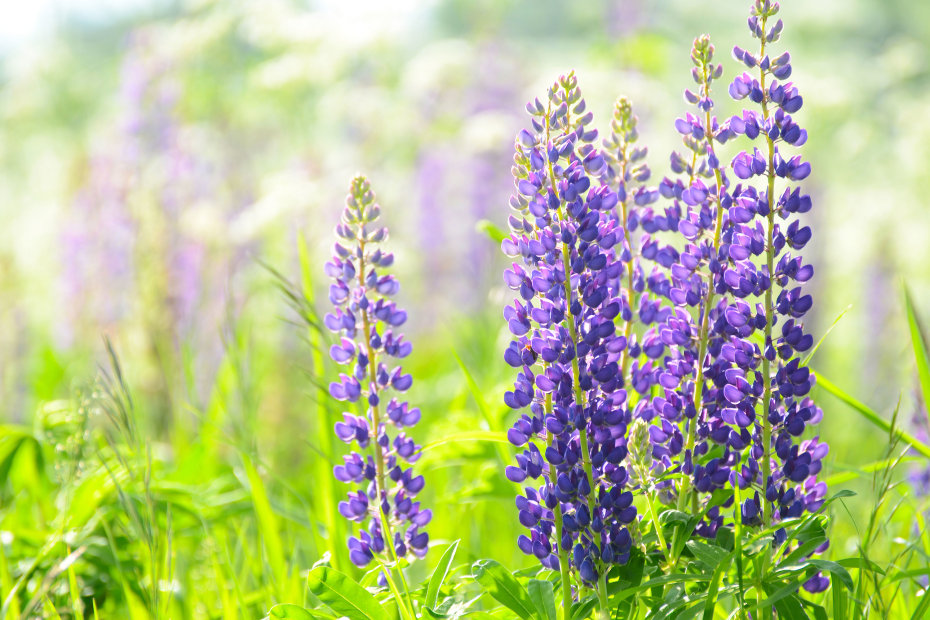 7. Smell your roses.
Or lilacs or gardenias—assuming you don't have allergies! While you're walking around your neighborhood, keep a keen eye out for these spectacular wildflowers that grow across the West.
8. Enlist your dishwasher.
While you're in spring-cleaning mode, run a load of plastic toys, utensil trays, sponges, and scrub brushes. You can even freshen up rubber flip-flops ahead of the warm weather; hook them securely to the top rack and turn off heated dry.
9. Take stock of your stuff.
It's a wise move to inventory everything in your home, in case you ever have to file an insurance claim. Do it quickly by recording a video tour on your phone and saving it to the cloud.
10. Gift a book.
Mark your calendar for Mar. 2, National Read Across America Day, a celebration of literacy and the joy of books. Give a youngster in your family one of your favorite childhood books or check out the recommendations at readacrossamerica.org.
11. Eat pie.
Mar. 14 is Pi Day, and to honor the mathematical constant that represents the ratio of a circle's circumference to its diameter, why not enjoy some fresh pie? Bake one from scratch using early season cherries or rhubarb from your local farmers' market, or visit a neighborhood bakery to purchase one just out of the oven.
12. Fertilize the lawn.
Late spring, when grasses are returning from winter dormancy, is one of the best times to feed your lawn. Doing so not only provides a lush green carpet throughout the summer, but also helps create a dense environment that discourages weed growth.