Email and other online technologies have made it faster and easier to buy, sell, or rent a home—but they have also opened the door to criminals who use fabricated or stolen information to intercept money intended for a home purchase or rental.
One of the costliest real estate scams, in terms of potential losses, happens when thieves trick a buyer into wiring money for an earnest money deposit, down payment, or entire home purchase into the scammer's bank account. This is often called real estate or escrow wire fraud.
In one of the most common types of rental fraud, con artists advertise for rent places that they do not own. A prospective tenant views the property online, maybe even talks to the "landlord," and wires a rent payment and security deposit. When the tenant shows up at the address, the place doesn't exist or is already occupied, leaving the victim stranded.
In both schemes, the stolen money is usually transferred to an overseas bank account or cryptocurrency wallet, making it hard if not impossible to recoup. That's why prevention is the best medicine. Here's how to detect and prevent real estate fraud.
Escrow Wire Fraud
Thieves often learn about pending home sales by hacking into the email account of a buyer or, more often, through a real estate agent or escrow officer at the title company.
For example, a criminal might purchase log-in credentials for real estate agents on the dark web or find other ways to gain access to their email, says Steve Gottheim, general counsel for the American Land Title Association. Gottheim explains that the thief "looks for emails about transaction flow. When they see a ratified purchase contract, because it has the name of the title company used to hold the earnest money deposit, they will find a way to spoof an email from the title company."
A fake email may come from an address that looks like the title company's except for one easy-to-miss character. Often you will see a letter with a look-alike numeral ("0" instead of "O" or "1" instead of "l"). It might even substitute one letter with a lookalike from the Cyrillic alphabet to look similar to letters in the Latin alphabet.
The crook might copy the title company's website—down to the warning about wire fraud—and put it into a website with an almost identical URL, such as ABCTitle.net instead of ABCTitle.com. The only difference is that the fake website has the crook's phone number, not the title company's.
Then, the criminal will "generate one of these fake emails and send it to the buyer," says Gottheim. It might include a link to the fake website. "Oftentimes, the buyer has already gotten instructions" on where to wire money. "The new email might be a full copy of the wire instructions now with the criminal's account info, or it will have a subject line of "Update Wire Instructions" with a message saying, 'Sorry, we hit send too soon.' The buyer will take that spoofed email, log in to their bank, and wire money to the account listed in the fake email." 
As competition for homes increased, criminals played on the "need for speed," Gottheim adds. Instead of lying about mistaken instructions, the dummied email might say, "We need to see the wire today or the deal will fall apart." The frenzied buyer simply responds to the latest email and wires money to the criminal's account. 
Originally, crooks targeted the down payment or full payment that buyers wire at closing, but as the industry wised up and real estate markets heated up, they started targeting the money buyers put down within a few days of signing a contract. "Often there is a quick deadline for getting your earnest money in, particularly during a hot housing market," Gottheim says.
To combat this crime, many title companies have set up secure messaging portals for all communications. In the past, wiring instructions often went through real estate agents, says Brett Caviness, an agent at Compass in Silicon Valley. 
Real estate brokerage firms are also telling their agents to "never use personal email addresses for our business dealings," because they are more susceptible to hacking. Instead, "we use company-sanctioned email—those are on secure servers," Caviness says.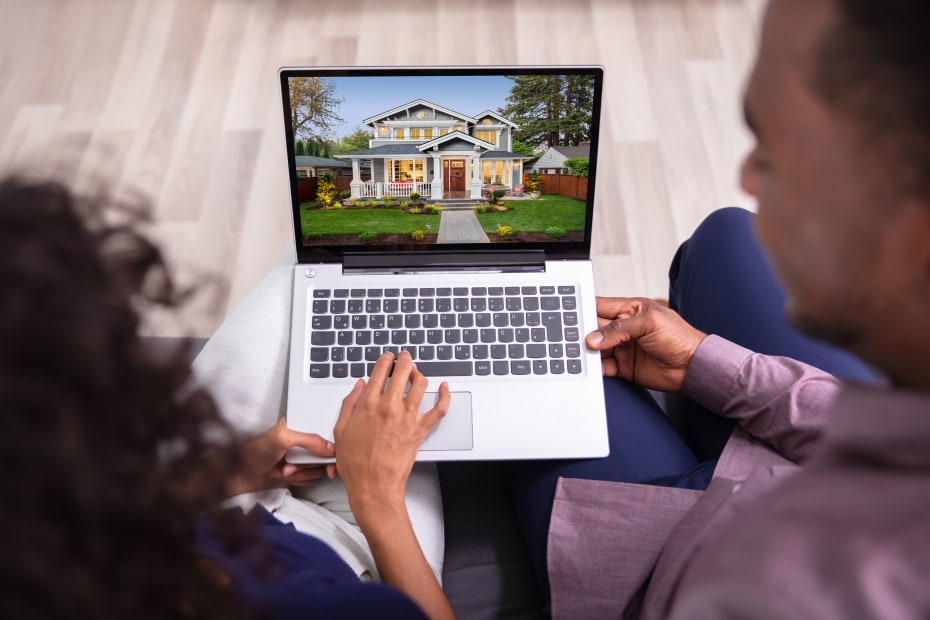 How to Prevent Escrow Wire Fraud
To protect yourself, as soon as you are in contract on a house, get the name, email address, and direct phone number for your real estate agent, mortgage broker, and escrow officer. Write them down. If there are any changes, verify them independently. Never contact them at a number or website you see in an email. 
"If someone is pressuring you to send a payment now, that's suspicious," says Michael Roldan, a supervisory special agent with the Federal Bureau of Investigation in San Francisco. 
Before making a wire transfer, call your escrow officer to confirm the wiring instructions. After the transfer, call again to make sure it was received. Be aware that scammers can also spoof a phone number to make a call look like it's coming from someone you know. 
"Some clients are regressing technologically and getting cashier's checks" from a bank and hand delivering it to the title or escrow company's office, Caviness says.
If you discover you've been defrauded, immediately notify your bank and local law enforcement. Then go to the Federal Bureau of Investigation's Internet Crime Complaint Center (IC3) at ic3.gov. "If it's done within 48 hours, there is a better chance of getting your money back," says Roldan.
Last year, about 20,000 victims reported $2.4 billion in losses from compromised business and personal email accounts, making it the largest type of fraud, dollarwise, reported to IC3. A large portion of those losses were from real estate transactions, Roldan says.
As always, keep your anti-virus software up to date and don't click on a link or email attachment without verifying who it came from.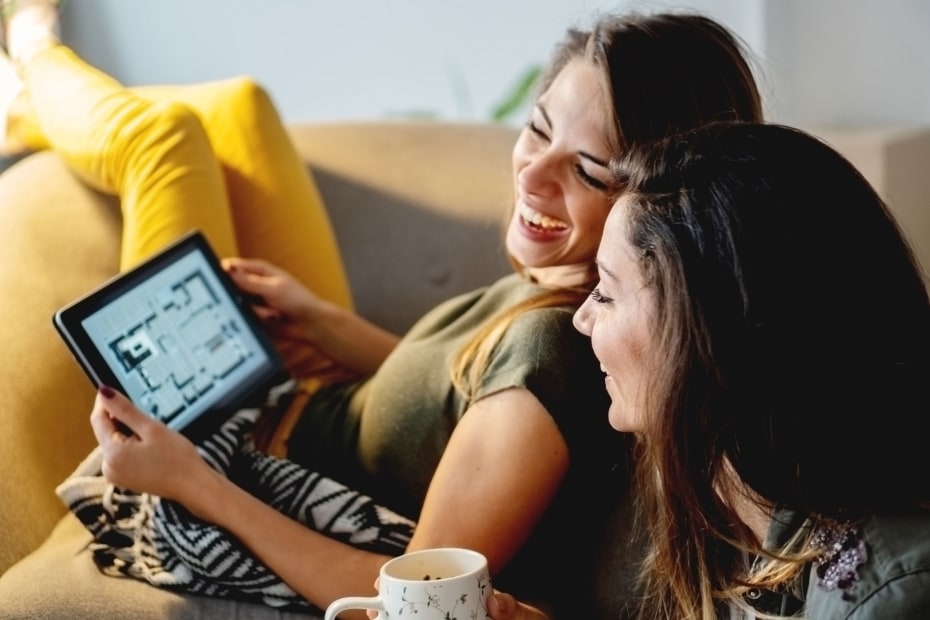 Rental Fraud
Rental scams have become so prevalent that many state real estate regulators and the Federal Trade Commission (FTC) have published tips on how to avoid them and what to do if you are victimized.
Typically, swindlers advertise a place online that they don't own or manage. They might copy a real for-rent ad, including photos, and place it on a different website with their own contact information. Or they might advertise a real place that was recently for sale or is in foreclosure, or even a place that doesn't exist.
Often, the rent is much lower than market rates. That's the first red flag. Another is a "landlord" who says he can't show the place because he's out of town.
The bogus landlord asks for deposits and rent to be paid in cash or via wire transfer (such as Western Union). The scammer may collect enough personal information—Social Security, driver's license, and bank account numbers, for example—to steal the victim's identity, according to the California Department of Real Estate. 
How to Prevent Rental Scams
Renters can protect themselves by confirming the identity of the property's owner. Contact a licensed real estate agent, title company, or the assessor or recorder office in the county where it's located. Some property records can be searched online. Make sure the house is not in foreclosure or pre-foreclosure, especially if it's a single-family home.
If the home is offered by a leasing agent or property manager, see if the person is licensed by the state's real estate regulator. (Not all states require them to be licensed and there are some exemptions.) If the apartment is in a complex, contact the leasing office directly.
Before renting, visit the property in person. If you can't because you're out of town, ask a trusted friend, relative, real estate agent, or—if you're moving for a job and it's an option—someone from your new employer to visit the property.
Another possibility: "Get the owner to do a FaceTime walk-through with you," says Caviness. Some crooks have been known to show properties they don't own, so your due diligence is still vital. 
Most important: Never pay via cash and only wire transfer to a verified account. 
If you get ripped off, report it immediately to local law enforcement, the website where the ad appeared, and your state attorney general's office, as well as to the FTC at reportfraud.ftc.gov. If the place was advertised on the internet, report it to ic3.gov. If you know your identity has been stolen, report it to the FTC at identitytheft.gov.