Selecting a rental car has long been relatively simple. Just pick a size and style, and off you go. But times are changing, and so are the options on the rental lot. Increasingly, they include electric vehicles, or EVs.
Several rental companies, including Hertz, Enterprise, and Avis, offer EVs at scores of airports and other locations around the country. And more of these green vehicles are coming. Hertz says that its goal is to have one-quarter of its fleet be electric by the end of 2024. You can also find EVs on car-sharing rental apps such as Turo.
Renting an EV is an eco-friendly alternative. Plus, if you've been thinking of buying or leasing an EV, it's a good way to squeeze in a test drive. But the decision comes with wrinkles, too. Operating an EV is not the same as getting behind the wheel of a conventional gas-powered car, and charging one is not the same as fueling at the pump. If you want to book an EV, you'll want to plan. Here are six things to know before your trip.
Where to Find an EV Rental
Despite their growing presence, EVs aren't available everywhere. Many travel-aggregator websites don't break down the options by category. The easiest way to search is through the rental agencies' websites and apps themselves. 
Smart Tip: Rent an EV or hybrid for a few hours or a few days using GIG Car Share. Members save 10% off each trip.
What Type of Driving You Plan to Do
Is this a quick trip to the office or a scenic excursion down the California coast? How and where you drive (freeways, surface streets, hills, flats) will determine how frequently you need to recharge. All kinds of EVs are available for rent—Teslas, Polestars, Nissans, Kias—and while most have a full-battery range of 200 miles or more, you'll want a car that's suited to your purposes. Dialing in those details will also help you plan where and when you'll be plugging in.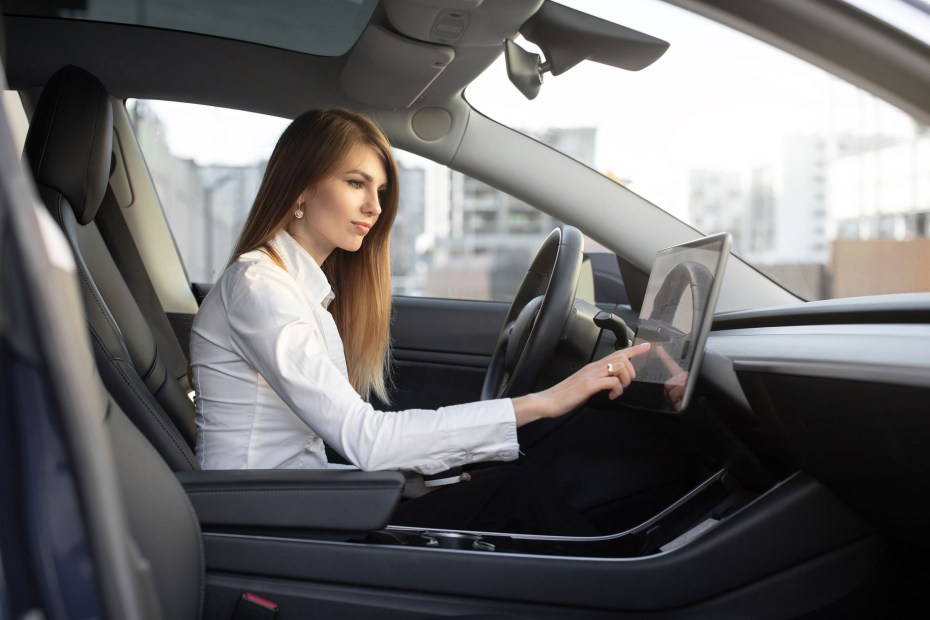 How to Operate the Car
Driving an EV is not like riding a bike. It won't necessarily come naturally to you. Some models, such as Teslas, have a learning curve. To help customers prepare, rental companies usually include the how-to's of vehicle operation in their pre-pickup info. Rental locations have employees on-site who have been trained to offer in-person tutorials. Customer service representatives are also available to answer questions over the phone. Take advantage of these resources before you hit the road.
How to Find Places to Charge
Charging stations aren't evenly distributed around the country. Knowing where they are—and aren't—is vital. In some EVs, such as Teslas, charging stations appear as red pins on the navigation screen, which you can access by voice or touch. Apps such as Google Maps, Plugshare, and ChargePoint can also pinpoint charging stations, as will the website of Electrify America. Most rental agencies provide this information on their websites, as well.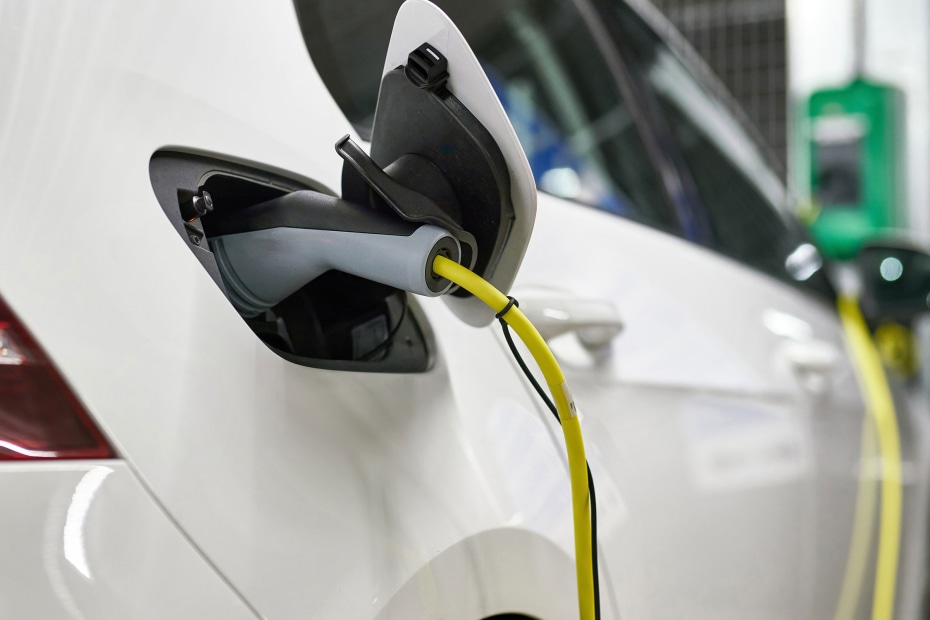 How to Charge
Before you take your rental EV for a spin, it's important to know the vehicle's charging type. There are three main types of charging systems: Level 1, Level 2, and Level 3—each with its own costs and capabilities. Level 3 systems, also known as DC fast chargers, are the quickest and most powerful; they can add up to 200 miles of range per hour of charging. Depending on what type of EV you rent—Tesla has its own network of Tesla Superchargers—you might need an adapter to plug into a Level 3 charger, so ask your rental provider. Along with Level 3 chargers, Level 2 systems are the type you're most likely to find in your travels. They don't charge as fast as Level 3 systems; a full charge takes four to six hours. But, conveniently, any EV can charge on them. Level 1 systems, which work with any standard three-prong household outlet, are the slowest—they can take up to 20 hours to fully charge a car—and are not practical when you're traveling. 
What it Costs to Rent and Charge
As with conventional vehicles, rental rates for EVs vary by market, by make, and by model, with top-end options such as Tesla and Polestar in a similar price range as luxury cars. Just as there are prepurchase fueling options for gasoline-powered cars, there are prepurchase recharging options available for EVs. At Hertz, for instance, you can pay a $35 recharging fee at the time of pickup and return the EV at any charge level. If you return the car with a charge level of 80 percent or above, Hertz waives the fee. Charging on the road generally costs $10 to $30 for a full charge, which, given high gas prices, is often cheaper than fueling a conventional car at the pump. Some hotels have charging stations as a free amenity for guests—another potential way to save.