The electric car market is riding a wave of innovation. For many years the focus has been on expanding mileage per charge, but with the current average approaching 300 miles, range is no longer a major obstacle. Now, industry improvements in charging infrastructure and performance are giving drivers more choices and more of the experience they've come to expect from traditional gas-fueled vehicles. Here are four trends to look forward to in the coming year and beyond.
1. Advancements in Charging
This year, Ford, Volvo, General Motors, and Rivian announced they were adopting Tesla's charging interface, the North American Charging Standard (NACS) connector, in new versions of their electric vehicles. This collaboration opens Tesla's charging stations to a broader range of vehicles.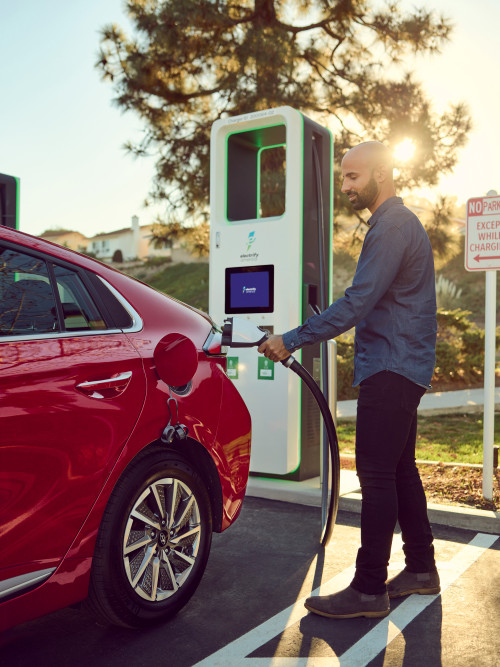 At the same time, General Motors, BMW, Honda, Hyundai, Kia, Mercedes-Benz, and Stellantis NV are working together to expand the networks of charging stations across the United States and Canada. Charging points will support equipment from NACS and CCS (Combined Charging System), the other dominant EV connector. The National Renewable Energy Laboratory estimates that 182,000 fast chargers will need to be added by 2030 to support the anticipated 30 to 42 million EVs on the road.
A recent AAA National study found that one of the top reasons people cite for not buying an EV is range anxiety. But AAA Director of Membership Innovation Sloane Morgan says EV software alleviates much of the worry of figuring out when and where to charge. "You're more likely to get stalled by a flat than you are to run out of power," she said. 
Also, advances in charging tech mean that charging will take less time, typically from 20 minutes to an hour, to get you back to capacity.
2. Upscale Charging Experiences
It's not unusual to find drip coffee and doughnuts at a gas station, and so far, EV charging networks can't compete. New plazas from Electrify America (a Volkswagen subsidiary) aspire to be more like frequent flier lounges than gas stations. Their next-gen charging stations, first announced in 2022 to open in California and New York, include a variety of new features such as lounge areas, solar panel awnings to provide shade and power, enhanced security so drivers feel safe leaving their vehicles while they're plugged in, and convenient locations near shopping centers. 
Some stations even offer valet charging and curbside delivery options so you can leave your vehicle there and pick it up fully charged. In California, you can find these next-gen charging plazas Baker and Santa Clara, California, with additional locations opening in San Francisco, Santa Barbara, Beverly Hills, and San Diego in late 2023.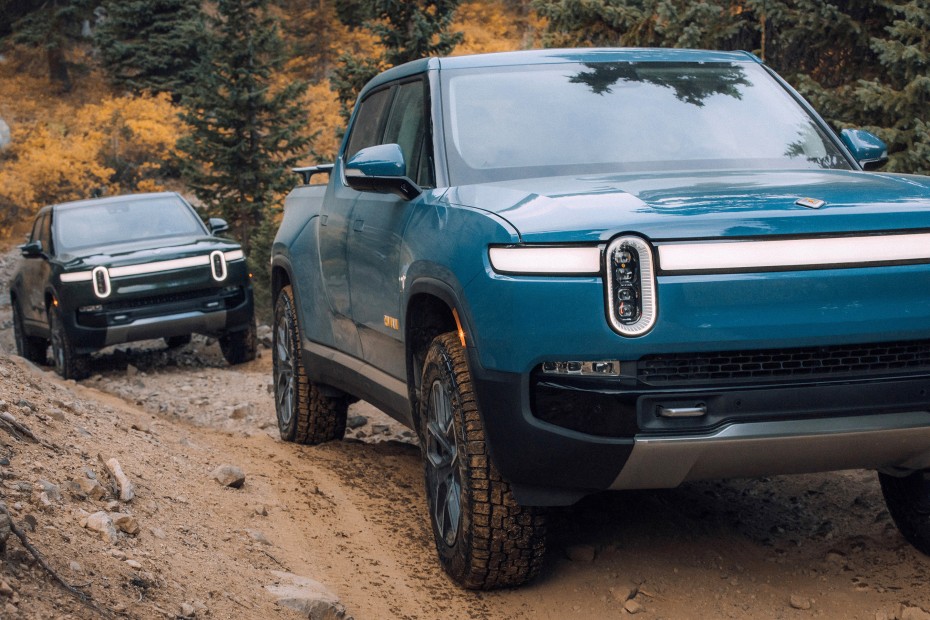 3. Enhanced Power and Performance
EVs have proven their value as commuter workhorses, offering lower fuel and maintenance costs. But the current generation offers upgrades in performance, too. 
"The new cars are fun to drive," said Morgan. "They're super zippy. Look at the Ford Mach-E: That's a classic American muscle car for the 21st century. It's the most exciting time in the automotive industry in 100 years or so."
The Mach-E jumps to full speed in under six seconds; GMC's Hummer EV packs the equivalent of 1,000 horsepower. The larger vehicles can carry weight, too. The Rivian 1T will tow up to 11,000 pounds; the Ford F-150 Lightning claims to haul up to 10,000 pounds. 
Flooring the pedal or attaching that fifth-wheel trailer will diminish your range, so keep that in mind, but the same is true with a gas-fueled vehicle.
4. A Robust Used Market
With modern, mass-market EVs available for more than a decade, used inventory is more plentiful and affordable than ever before. According to a 2023 study by iSeeCars, prices for used EVs fell nearly 30 percent between June 2022 and June 2023.
The primary concern for most buyers centers on battery life—how much capacity remains and what it will cost to replace. Federal regulations now require automakers to offer an eight-year/100,000-mile warranty on EV traction batteries. Some offer 10-year/150,000-mile or even lifetime warranties. Read the small print to find out what is covered by the warranty and whether it's transferable to a new owner. You might find a used EV is less risky than you think, especially if it qualifies for a federal clean vehicle tax credit of up to $4,000.