Let's face it: finding an affordable anything in San Francisco can be difficult, especially when it comes to dining out. But there are a bevy of budget-friendly (not to mention delicious!) options citywide—you just have to know where to look. From the outer avenues to the Embarcadero Waterfront, here are some of San Francisco's tastiest bargain food experiences (just don't forget to factor in tax and tip).
$5 and Under
King's Bakery Cafe, Mission
Fluffy, buttery, egg-washed buns filled with shredded coconut for less than $1 each? Yes, please. If sweets are your thing, you can eat like a king at this aptly named bakery and panaderia, where cookies, croissants, cupcakes, and even churros cost no more than $2-3 each. Pick up a tray and a pair of tongs and help yourself to the selection before paying—with cash only.
Saigon Sandwich, Civic Center
This beloved Little Saigon institution on Larkin Street serves up some of the city's best Vietnamese banh mi sandwiches at only $4 (you read that right) a pop—each one on a crunchy baguette with meats ranging from roast pork to paté. The tiny space is cash only and primarily take-out: We suggest taking your sandwich a couple blocks south to Civic Center Plaza, where benches provide prime views of City Hall.
Golden Boy Pizza, North Beach
Enjoy thick, Sicilian-style focaccia slices for only $2.75-$3.75 at this legendary North Beach pizza joint in business since 1978. Heavy metal is typically the music de jour and there's some counter space in the back, though Washington Square Park is an easy two-block walk and the ideal spot for an impromptu picnic.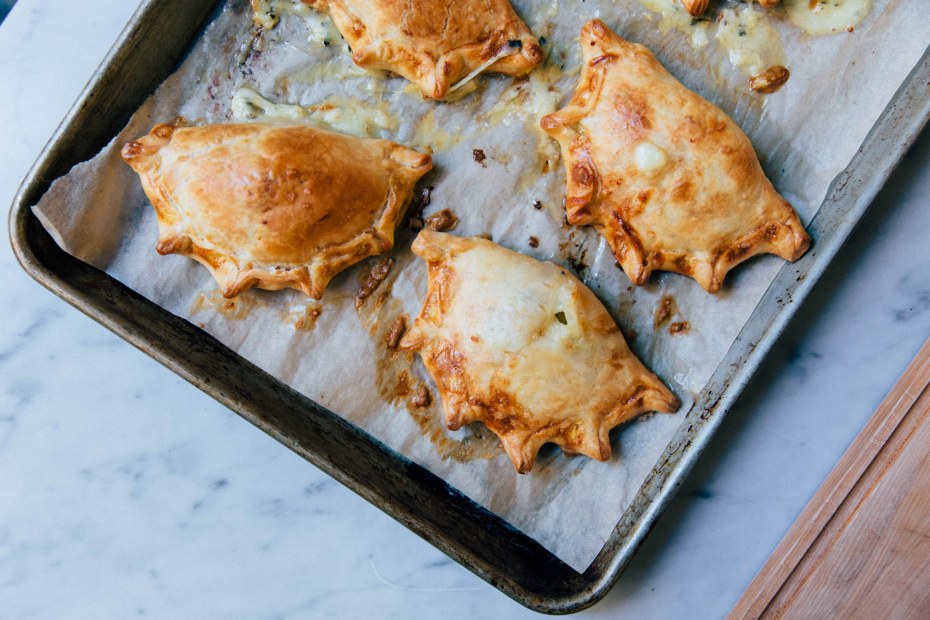 $10 and Under
Balompié Cafe, Mission
Once you discover Balompié's thick, filling, and oh-so-budget-friendly pupusas—a type of Salvadoran tortilla oozing with cheese and stuffed with everything from shrimp to chicharron—life will never be the same. The restaurant's all-day menu boasts more than a dozen pupusa options, each $3.50. The two per-person minimum is just enough for a single diner.
El Porteño SF, Mission and Market
For a bite that's fast, satisfying, and easy on the wallet, this Ferry Building food stand is the perfect go-to. Their recipe for handmade empanadas comes straight from Argentina, and each buttery hand-held pie costs just $6. Enjoy variations like the jamón y queso—loaded with prosciutto and fontina cheese—bayside on sunny days.
Kevin's Noodle House (or Pho Huynh Hiep), Outer Sunset
The decor—a bright room with densely packed tables and faux-wood wainscoting on the walls—is nothing to write home about—but it's the pho that draws crowds: steaming bowls of delectable broths and fresh ingredients for as little as $7.25. Kevin's is comfort food at its best, and it's ideal for a gray Sunset day.
Red's Java House, Embarcadero
Located along the Embarcadero waterfront, Red's has been catering to hungry patrons since 1955 (before that it was named Franco's Lunch). The divey waterfront hut has a seafaring vibe and good, affordable food to boot. You can get a cheeseburger for less than $7 (one of the best deals in the city), and fries (normally $2.68) are free if you answer the week's trivia question correctly.
El Farolito, Mission
Not only can you purchase one of the best burritos in the Bay Area here without breaking the bank (they run from $7.15 for a regular vegetarian burrito and $11.25 for a "super shrimp"), but regular soft-shelled tacos are only $3.25. Food comes served in paper-lined baskets, and the Bay Area chain has four Mission District locations.
Eddie's Cafe, NoPa
This cozy, diner-style breakfast joint serves up one of the city's most affordable full morning meals—right in the heart of San Francisco's increasingly popular Divisadero Corridor. It costs just $7.35 for one egg, two strips of bacon, and two pancakes or for two strips of bacon and three pieces of French toast. Sit at the counter to admire the bobbleheads and outstanding collection of coffee mugs, or order a cuppa to see which one you'll get.
Shangri-La Vegetarian Restaurant, Outer Sunset
Vegetarian meals are typically less expensive than meat dishes, but at Shangri-La most entrees top out at an incredible $7—and servings are large, especially for the price. The décor is fairly dated: think wood paneling, red carpeting, and a mirrored wall. Still, even meat-eaters rave about the faux meat dishes, and the kosher space has vegan and gluten-free offerings too.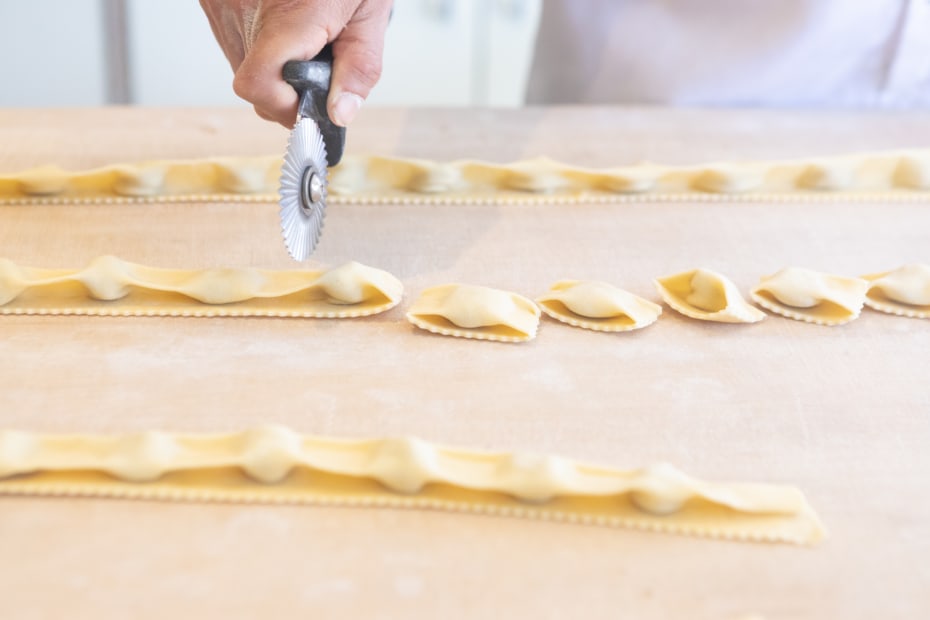 $15 and Under
The Italian Homemade Company, Cow Hollow and North Beach
Get heaping helpings of handmade, affordable pasta at this local, family-owned specialty café and market. Despite originating in 2014, the eatery's open-kitchen and shelves lined with jars of olive oil and bags of dried pasta for purchase give it an old-school Italian vibe. Plates of gnocchi and vegetarian ravioli cost $10 pre-sauce, which runs between $2-3 for everything from butter-and-sage to bolognese with meatballs.
RT Rotisserie, Hayes Valley
RT Rotisserie serves up fast-casual sandwiches—like their delicious Sally hurricane southern fried chicken sandwich ($11)—and rotisserie chickens ($10 for a half) for modest prices, especially considering this stylish corner spot is run by the same husband-and-wife chefs who own and operate Hayes Valley's Michelin-starred Rich Table.
Tommy's Joynt, Van Ness
It's one of Northern California's last remaining hofbraus, a type of German-inspired bar and eatery that once proliferated the area in the mid-20th century. They were known for their simple menus, cheap prices, and cafeteria-style service—and Tommy's is no exception. Locals and visitors alike line up out the door of this kitshy eatery for sliced meat sandwiches ($8.97) and full dinner platters, complete with salad, mashed potatoes, and bread and butter for $12.90 a plate.
Happy Hour Bonus: The stylish Bar Crudo is a NoPa neighborhood staple, known for its fresh seafood as well as its daily happy hour, which runs from 5-6:30 p.m. and includes $5 draft beers and $7 wine. Want more? Try oysters on the half shell for $1.50 each.