Recently, talented bakers have been leaving cities to open shops in quieter spots. Some move to escape high rents; others see opportunity along road-trip routes. After all, how better to soothe a tired traveler than with a fresh pastry and a strong cup of coffee? So put on the brakes—or plan a trip—to try these tasty treats.
Alaska
The mountains, the valleys, the views… everything is bigger in Alaska. That includes the sourdough hotcakes at Talkeetna Roadhouse, which spill over the sides of a dinner plate. But what truly sets these pancakes apart is the starter they're made from, which has been thriving since Teddy Roosevelt was in office. Though you might be stuffed afterward, don't skip the bakery: All the treats—such as Rudy in a Parka (a pig in a blanket made with reindeer sausage)—are available to go.
California
On March 10, 2018, when Lyon transplants Pascal and Pascale Merle opened Les Pascals Patisserie et Boulangerie in Glen Ellen, the shop sold out of pastries. The frenzy has barely cooled since, as locals and visitors flock to the bakery for an authentic taste of France. Look for less common regional specialties such as the tarte Tropézienne—a buttery, cream-filled brioche typical of Saint-Tropez. And the espresso drinks? Perfectly made, bien sûr.
It would be easy to zoom right by Alicia's Sugar Shack in Sugar Pine, en route to the Sierra Nevada high country. The red cabin that hides the bakery-café could pass for a mountain home but for the crowd of cars outside. The dessert selection changes daily, but you can bank on caramel sticky buns so gooey that they require a fork.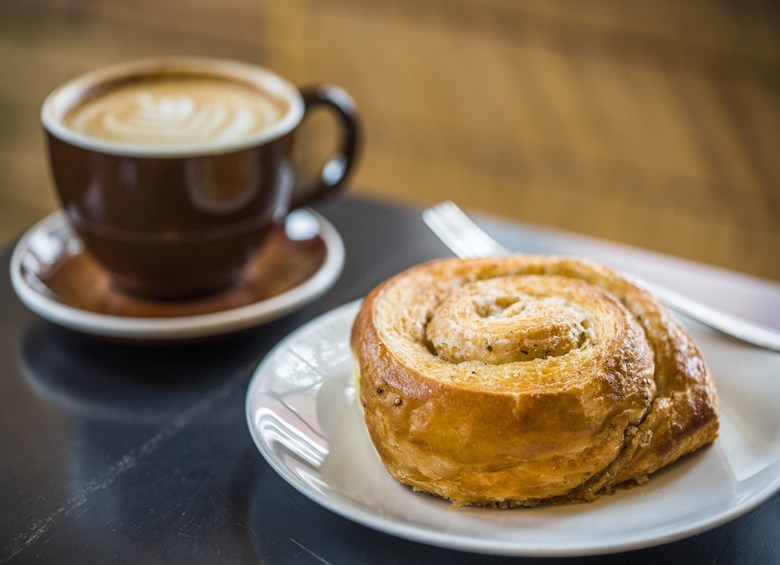 Oregon
Mention the Sparrow Bakery around Bend, and two words are certain to follow: ocean roll. What's an ocean roll? It's the Sparrow's gift to the breakfast pastry world—flaky croissant dough coated with sugar, cardamom, and vanilla, then rolled, glazed with an egg wash, and baked until golden. It's like a morning bun's delicious evil twin.
Utah
The original Stagecoach and over 100 other westerns were filmed in tiny Kanab, Utah. But Kanab Creek Bakery—with its picture windows and impeccable confections—feels more of a piece with Hollywood itself than with the dusty trails outside. That makes sense, given its parentage: Shon Foster—former executive chef of haute Utah resort Amangiri—and Belgium native Marjorie Casse founded the shop with an eye to creating pistachio croissants, braided brioches, and other exquisite European pastries.
Wyoming
When you bite into the breads from Persephone Bakery in Jackson, you taste the Rocky Mountain air—literally. Owners Kevin and Ali Cohane nurture their house-made sourdough starters using cultures of wild yeast unique to the region. The result: flavors you won't find anywhere else. On the sweet side, don't miss the decadently caramelized kouign-amann.