From the sandy shores of its seaside town to the sunny hillside vineyards of its curving valley, it's hard not to fall for the Carmel Valley's serenity, its European charm, and especially its rich food culture. Excellent options abound for food and wine.
Catinetta Luca makes it easy to picnic deliciously on the beach, thanks to the Italian deli's squares of pepperoni pizza, salumi plates, and perfectly put-together sandwiches. The "Sicilia," served on a soft Italian roll, is a sublime combination of Italian ham, Calabrese salami, provolone, Italian pickled vegetable relish, and salsa rustica.
Chef Cal Stamenov helms Bernardus Lodge & Spa's Lucia Restaurant & Bar, serving a relaxed menu of California country dishes such as diver scallops with black truffle emulsion, and Snake River Farms wagyu beef. 
At Aubergine, chef Justin Cogley, a former "Disney on Ice" skater, creates show-stopping tasting menus in a jewel-box dining room that boasts its own cheese cave. The creative plates combine surprising ingredients—crab, pear, and cream, for example, or panna cotta and mandarin—in delightful ways that have won the restaurant national attention.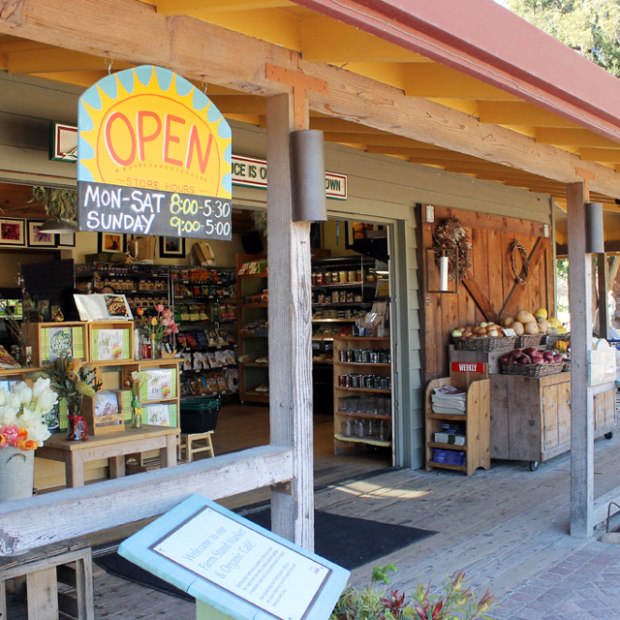 Anna Marie dos Remedios makes most of the restrained, Old World-style wines she serves at Idle Hour Winery Tasting Room from the grapes of single vineyards, many in Monterey and Yolo Counties. Her 2015 Tempranillo has a rounded structure with plum and vanilla notes. 
Children won't want to leave Earthbound Farm's Farm Stand, not when there's a cut-your-own herb garden and a kids' garden complete with a teepee to explore. The market offers organic produce as well as smoothies and honey frozen yogurt.