1. Chili chicken bento box, Pukalani Superette, Makawao
Some of the best cooking in Hawaii is in its supermarkets. The take-out chicken at the beloved 60-year-old Pukalani Superette is sweet and spicy and smells so good you'll end up devouring it before you leave the parking lot.
2. Sauteed ehu, Mama's Fish House, Paia
The fish—including the firm, sweet ehu—is caught and cooked within 24 hours at Mama's Fish House. Tropical bliss on a plate.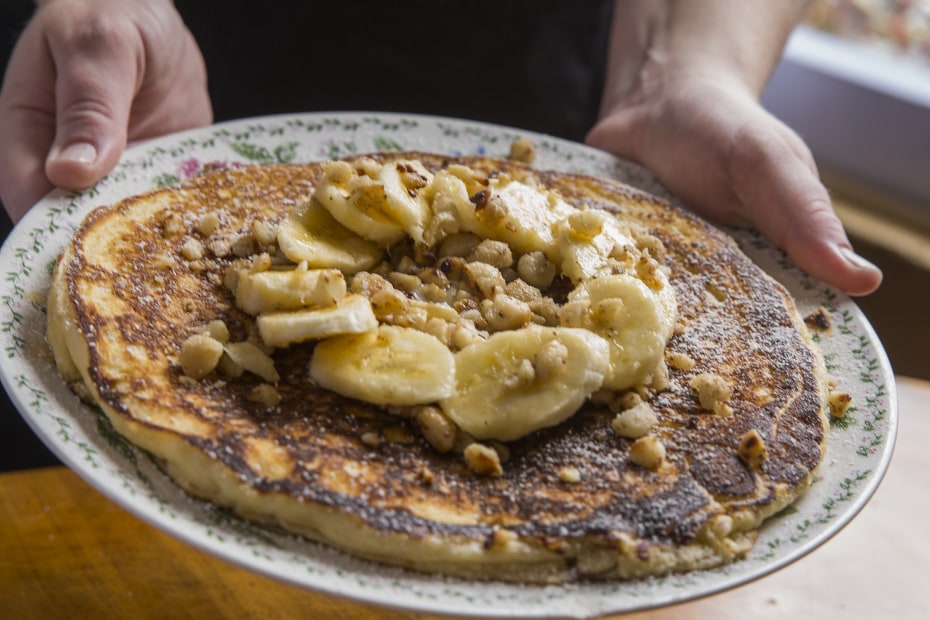 3. Macadamia-banana pancake, Grandma's Coffee House, Kula
One of Grandma's specialties here—a hangout since 1918—is a fluffy, buttery plate-size flap-jack that comes blanketed in chopped macadamia nuts and sliced bananas.
4. Ping pong balls, Surfing Goat Dairy, Kula
These bouncy orbs of semi-aged goat cheese are like the offspring of fresh mozzarella and a tart feta.
5. Lilikoi cheesecake, Kula Bistro, Kula
Smooth, egg-shaped yellow passion fruit can be eaten or used in fabulous desserts such as this delicate creamy concoction. Desserts change daily, so call Kula Bistro before you go.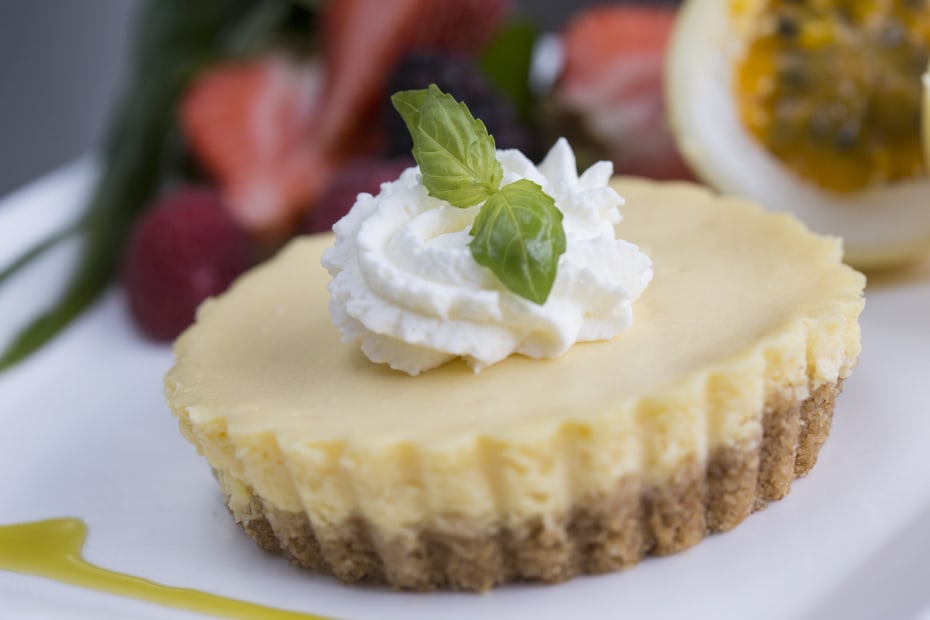 6. Stick doughnut, T. Komoda Store & Bakery, Makawao
The legendary food destination has stayed in business for a century partly on the strength of this delight: five golden doughballs impaled on a wooden skewer for tidy eating, then deep fried and thickly glazed, a perfect treat. (808) 572-7261
7. Sashimi napoleon, Hali'imaile General Store, Hali'imaile
Smoked salmon, creamy ahi tartare, and plump strips of ahi sashimi are layered between crispy wonton skins and served with a wasabi vinaigrette.
8. Surinam cherries, Upcountry Farmers Market, Pukalani
Thin-skinned, super sweet, and bursting with juice, these petite, tomato-red summer fruits are an instantly acquired taste.
9. Loco moco, Pukalani Clubhouse, Pukalani
Perfect Hawaiian comfort food: a hamburger patty smothered in rich gravy and topped with fried eggs, served over sticky rice. Worth every calorie.