There's no reason to get hangry at the Happiest Place on Earth. With more than a hundred eatery options that range from fast food to fine dining, there are plenty of choices. But nothing hits the spot like one of Disneyland's signature snacks. Here are five can't-miss treats to nosh on the next time you go.
1. Matterhorn Macaroon
The standout dessert at Main Street's Jolly Holiday Bakery Café is a frosting-topped coconut cookie that's almost as enormous as its mountainous namesake. If you're feeling especially adventurous, try one atop a gourmet donut from the stand near Sleeping Beauty Castle.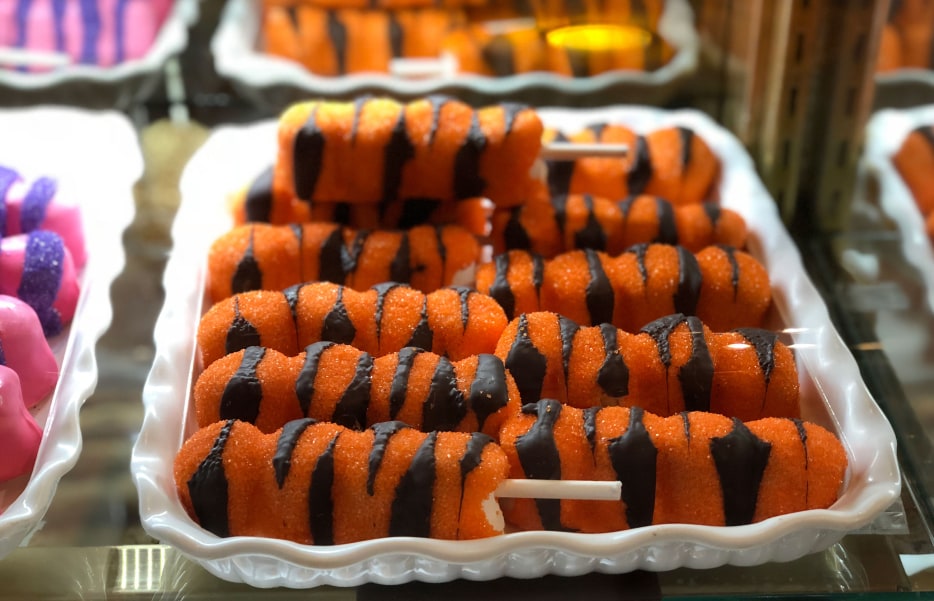 2. Tigger Tails
Tigger Tails are a magical combination of fluffy marshmallows and crunchy colored sugar that proves everything tastes better on a stick! Available at Critter Country's Pooh Corner, the wands come in a range of colors, but the bright orange ones inspired by Pooh's bouncy buddy are the best.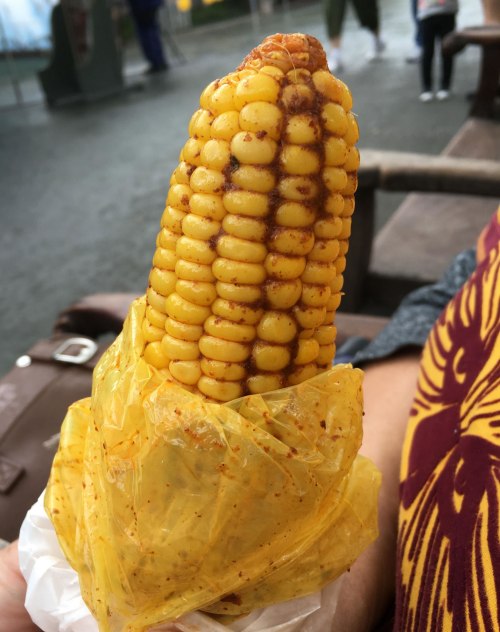 3. Chili Corn
While the Alps are the last place you'd expect to find a spicy south-of-the-border appetizer, Edelweiss Snacks at the Matterhorn's base is home to corn on the cob covered in zesty chile-lime seasoning. Eat one on a bench while watching the bobsleds circle above you.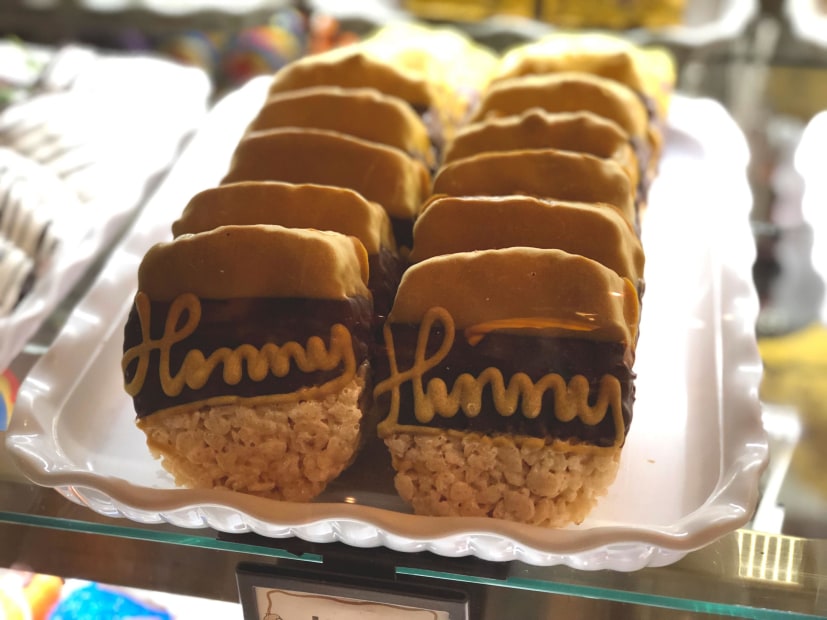 4. Crispy Rice Treats
If you're overwhelmed by all the options in Main Street's Candy Palace, you can't go wrong with the classic combo of crispy rice and marshmallow. They're available coated in chocolate, M&M's, and other goodies, and come in a variety of shapes; the Mickey-shaped ones on sticks are always a winner.
5. Dole Whip
This legendary Adventureland delight is a vegan pineapple soft-serve sorbet, swirled with vanilla ice cream and served in a pineapple juice float. The only better place to get one than the Enchanted Tiki Room's queue is the Coffee House at the Disneyland Hotel, where it's available topped with a shot of rum.