It's true what they say: First impressions count. What people notice first when they approach and enter your home creates an effect that lingers—it may even influence how they perceive the rest of your abode.
So if the porch, door, entryway, or front yard are looking a bit disheveled, consider an update—particularly if you're looking to sell your home. A home with attractive curb appeal sells on average for 7 percent more than a home without it, and as much as 14 percent more in a slow real estate market, according to research in the Journal of Real Estate Finance and Economics.
Not sure where to start? "Look at your own home with fresh eyes: What things bug you or might bug buyers? Fix those things," says Arlene Baxter, a Berkeley-based realtor.
Here, real estate experts share their favorite small fixes that make a big impact.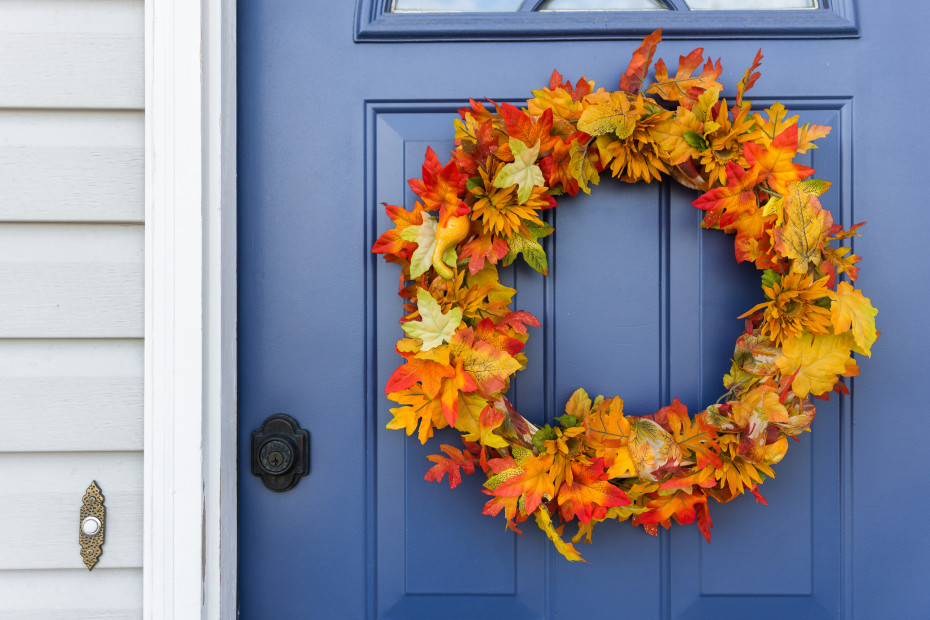 1. Paint your front door.
Cost: $30 and up
Time: 3-4 hours (depending on the condition of the door)
If your front door is faded, peeling, or looking outdated, a fresh coat of paint can make a difference.
"Choose a paint color for the door that makes it pop," Baxter recommends. Julie Upton, a real estate advisor and relocation specialist based in the San Francisco Bay Area, suggests looking for colors that compliment the house paint. "Canary yellow goes great with white and grey homes, blue hues are great with tan homes, and charcoal or black doors are gaining in popularity," she says. Magazines and Pinterest can be great sources for inspiration.
This project can be completed in an afternoon, but it may require more time if you need to strip the original paint because it's peeling or you need multiple coats of primer to cover up a darker color. Don't forget to factor in the time it takes to dry—so you don't close the door for the night on wet paint—before you get started.
Bonus: Now that you have a fresh coat on the door, look down. Does your doormat look tattered or faded, or perhaps it no longer matches? "A fresh doormat creates a welcome to buyers," Baxter says. You can also add a seasonal wreath for a homey, welcoming touch.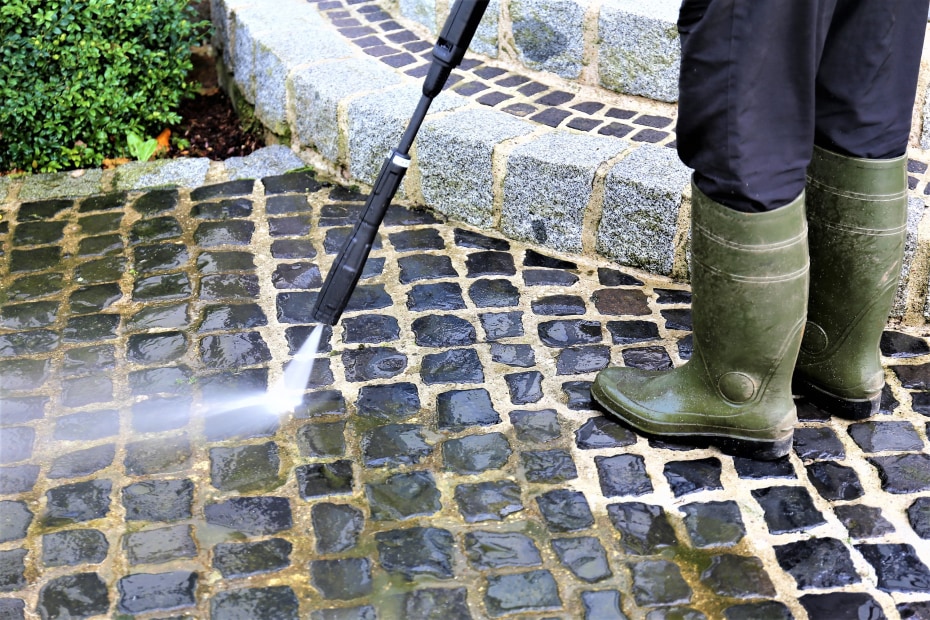 2. Clean the porch, siding, and walkways.
Cost: ~$40/day and up to rent a pressure washer
Time: 1 day (or longer, depending on the size of the area)
"Use a pressure washer to remove all the accumulated dirt and debris from your walkways, porch and patio areas, and fences," says Grant Muller, owner of the Denver's Spaces Real Estate. You can use it on the deck, too, just be careful to use low pressure on wood and other soft materials so you don't inadvertently damage your property.
Smart Tip: You can rent a pressure washer for a day (or more) at your local hardware store.
A garden hose is best for the more delicate parts of your home, such as the siding and roofing, since the high-intensity spray could cause damage, Muller adds. You can also use a hose to (carefully) spray down the outside of windows.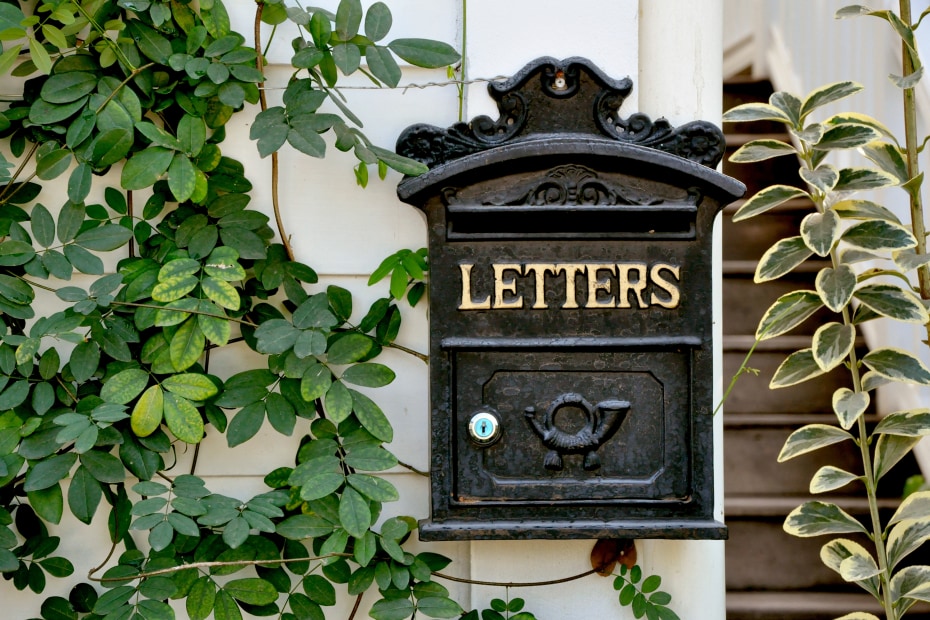 3. Replace or refresh your mailbox.
Cost: $50 and up
Time: 1-2 hours
A mailbox is one of the first things visitors will spot, especially if it's freestanding by the street. If your mailbox is functionally in good shape, try a few tweaks to bump up the charm. For instance, you can repaint the mailbox post or plant flowers around the base. For mailboxes that are attached to the front entryway, a fresh coat of paint or adding new numbers can be a nice touch. "If your mailbox is looking worse for the wear, consider installing some newer options from your local hardware store," Muller suggests.
Smart Tip: Make sure to follow all United States Postal Service mailbox guidelines when making changes.
4. Update house numbers.
Cost: $10 and up
Time: 1 hour
Are yours tarnished or outdated? You can refresh them with a good scrub or a new coat of paint, or replace them with something more stylish. "This is like adding jewelry to your house," Upton says. Look for new options at a home goods store or at online retailers such as Etsy. No matter what, ensure that you can read them clearly from the street, even in the dark. Easy to spot house numbers can save emergency responders valuable time when trying to locate a home.
5. Change fixtures.
Cost: $30 and up, depending on the number and type of fixtures you replace
Time: an afternoon
Changing out or refinishing the doorknob will enhance the front space, Muller says. Same goes for the door knocker and light fixtures, if they're looking dated or old.
While you're at it, make sure all your light bulbs are working and that they emit a pleasing glow. You can also add lighting—think strings of weather-proof lights for porches and solar-powered lighting along walkways—if your space is not well lit.
6. Add plants and spruce up your front yard.
Cost: $50 and up, depending on size
Time: an afternoon or weekend
This update will depend a lot on what space you have available. But for nearly any space, adding some greenery will make your home feel warmer and more inviting. Here are some potential changes:
Add planters. While you can add them throughout your space, placing planters on either side of the door is a great way to draw the eye on a budget. "Some interesting cacti or beautiful ferns can instantly breathe new life into your stoop or entryway," Muller says. You can also add window boxes to brighten up a small yard.
Weed and prune. If you have a garden, make sure it's not neglected. Weed thoroughly and prune shrubs and trees so they don't obscure your home, recommends Jill Gold, co-owner of Curb Appeal Garden Staging & Design, which serves clients in the San Francisco East Bay. Remove anything that's dead or on the verge of it. "Replant with plantings as large as you can afford," Gold suggests, noting that larger plants can make a landscape feel more mature and established.
Replenish mulch. Not only will this cut down on future weeds and save water, but it also helps make your yard look complete and well tended. Upton recommends using black mulch "because the house and plants pop off that color in photos better than brown or reddish bark or mulch." If you only have a bit of ground to cover, you can often get free mulch from your city or local tree trimming service.
Be smart about plant choices. Think about your climate when choosing plants. Drought-tolerant plants can be beautiful, without requiring frequent watering. "Many Mediterranean plants are lush without the dry desert look. Here in Northern California, many homeowners are replacing tiny lawns with less thirsty alternatives, saving costly water bills," says Gold.
Smart Tip: Many water providers and local government agencies offer rebates to help offset the cost of replacing lawn with low-water or drought-tolerant plants or permeable hardscaping.