Renovations can be expensive, but these home improvements can add value back into your home.
Boosting Curb Appeal
Replacing a garage door yourself yields a high return on investment. DIYers can typically recoup more than 97 percent of the cost when they sell the house, says Leslie Eiler, design manager at CRD Design Build. Planting trees, repairing a patchy lawn, building a fence, and updating a front entry door (or even just the doorknob and lock) are DIY slam-dunks too. 
"Start with smaller, easier projects, and then work your way up to more challenging projects," Eiler says.
For instance, building a deck is DIY-able, but it requires woodworking knowledge and often, depending on the size, city building permits, says House Doctors CEO Hunter. Patching a deck or opting for a patio instead are more manageable. Leave big projects like repairing driveways and sidewalks—which require specialized machinery and skills—to the pros.
Updating the Bathroom
Subtle changes to the bathroom can give the room a new look and feel. HGTV's Starsiak Hawk suggests making minor updates instead of, say, replacing an entire vanity. Consider sanding and repainting cabinets, upgrading handles and knobs, gluing new or distressed wood around the mirror to create a frame, and refreshing the moulding and crown moulding with a new paint color.
Installing new tile is a bigger project—the demolition can be messy, and you'll need a specialty saw to cut the new tiles—but it's within the motivated homeowner's reach, Starsiak Hawk says.
Homeowner Ross recommends taking any water-related issue extremely seriously, including leaks, grout, and waterproofing new showers and bathtubs. "Water issues can become very expensive very quickly," he says.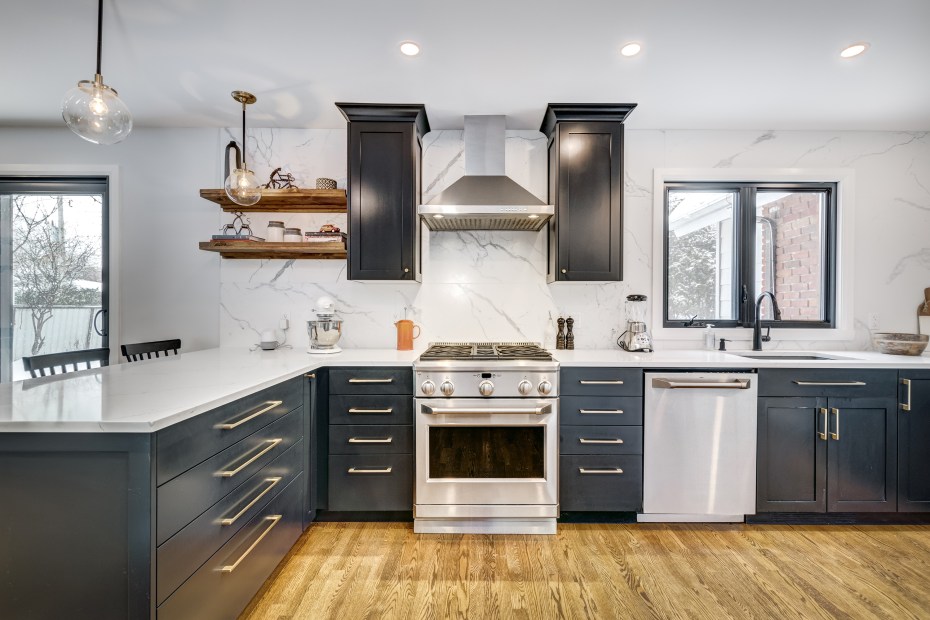 Renovating the Kitchen
According to data compiled by Remodeling Magazine, a minor kitchen remodel gets one of the highest returns on investment, with homeowners on the West Coast recouping more than 87 percent of the cost. All the improvements in a minor kitchen remodel are DIY-able, including updating cabinet fronts and hardware, upgrading to energy-efficient appliances; adding a tile backsplash; installing new flooring, and applying fresh paint. 
A major remodel, or one that entails structural, plumbing, and electrical work, should be handled at least in part by a contractor. "Doing things like DIY electrical work is not only dangerous, but it can lower the resale value of your home if it was not properly permitted," Eiler warns.
Installing Attic Insulation and a Smart Thermostat
Adding Attic insulation is a hot and sweaty, but feasible, job for a DIYer—and it will immediately improve the home's energy efficiency and save you money on heating and cooling. Both loose fill and blanket insulation can be layered over existing insulation for quick results. 
To save even more on your energy bill, you can install a smart thermostat. You'll need to disconnect the wiring in your old thermostat and move it to the new one, a straightforward job. However, some older homes may require additional wiring, which is a good job for a professional electrician.