Home renovation TV shows make the process look painless: complicated projects spin by in seconds thanks to montages, the gritty reality of living in a construction zone isn't revealed, and the pressure of product unavailability and slipped deadlines is obscured. 
In reality, "it takes a lot of effort and expense to conduct a proper home renovation," says real estate professional Robert J. Fischer, owner and broker at the Robert J Fischer Team. And there are a lot of areas where things can go wrong, which can lead to unsafe situations or a ballooning budget. 
Here are some common errors homeowners make while remodeling their home, and how to avoid them in your renovations. 
1. Not Budgeting Properly
So much of a remodel—from who you hire to what you purchase and what project you take on—is determined by what you can afford. "Without a realistic budget, any renovation project can fail," Fischer says.
Be prepared for shifting prices thanks to supply-chain challenges and inflation. In 2021, supply shortages led to spiking costs of materials, and many homeowners had to halt their renovation projects indefinitely as a result, says David Tully, eXp realtor in Reno, Nevada. To avoid this scenario, plan your budget carefully and sock away some cash in case things go over your budgeted amount.
2. Not Getting a Permit
Always check if a permit is needed before making any changes, from small jobs such as installing a dishwasher to large undertakings such as replacing a deck. Taking on projects without a permit could lead to safety issues, fines, and problems down the line when you want to sell your property or have work done in the future. On top of that, unpermitted work may not be covered by your liability insurance. Since permit requirements vary from one municipality to another, reach out to your local government for more information on which projects require a permit and how to get one.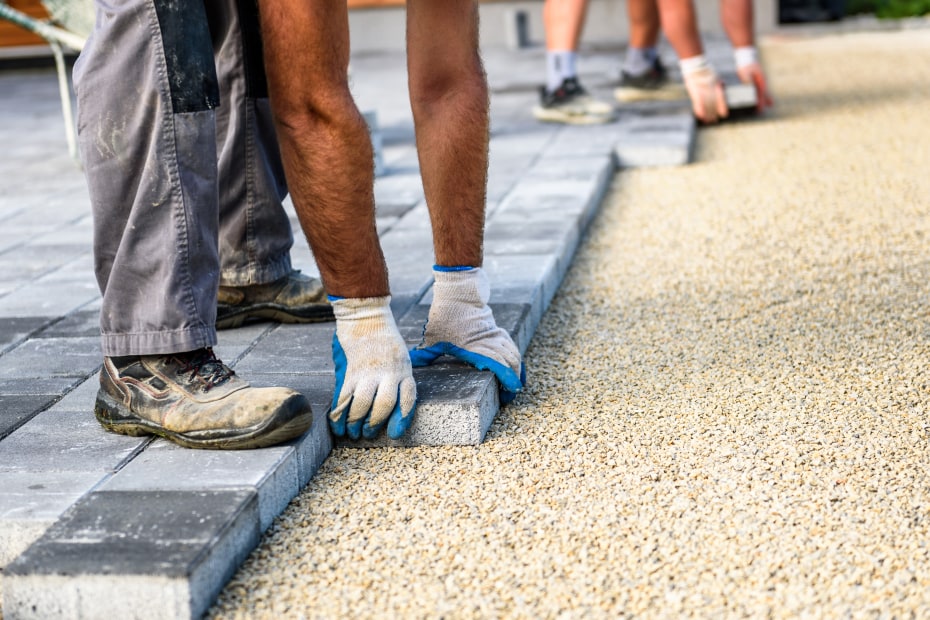 3. Being Swayed by Low Prices 
Always start by getting multiple quotes, recommends John Bodrozic, co-founder of HomeZada, a digital home management platform. "Getting at least two or three quotes from different qualified contractors gives you the ability to assess the market pricing for your neighborhood," he says. Prices may differ due to a number of factors, such as the contractor's experience, current market conditions, hunger for new work, and their upcoming slate of projects. 
Be wary of a price that's rock bottom. "If they're too cheap, it's likely too good to be true, and you're just going to spend the same price as the higher price contractor when you have to tear it out and redo it," says Andrew J. Leavitt, CEO of PIF Lending, a Las Vegas-based mortgage brokerage.
4. Not Doing Due-diligence Before Hiring
Price is just one factor to consider when choosing a contractor. You'll also want to take these steps before hiring someone: 
Check references from previous clients and ask the contractor to share examples of completed projects 
Confirm the contractor has a valid contractor's license (this search tool can help you look up requirements in your state) 
Make sure the contractor is bonded and insured 
Once you're ready to hire, negotiate a payment schedule, Bodrozic says. You should withhold up to 15 percent of the total project cost until the project is complete so you can "make sure the contractor has successfully finished the project and everything works," Bodrozic says. 
5. Taking Shortcuts 
No one wants a renovation to drag on for weeks or months, but shortcuts often lead to messy and unfinished work. "Perfect finishing takes time and skill," Fischer says. If you don't have time to complete the project, schedule it for another time. 
For projects you're doing on your own, get all the tools and materials in place before you dig in. "You might think that it's easy enough to run out and get something when you need it, but oftentimes it takes longer than expected, or you forget what exactly you need to get from the store anyway," says Nathan Sanders, CEO of Plumbing Navigator. 
Don't skimp on preparation beforehand, even though it may be time-consuming. Take painting: "The majority of the work takes place in preparing," says Dan Wayman, vice president of Unforgettable Coatings, a residential and commercial painting company. That includes sanding, caulking, and taping. "The best paint jobs are produced in the preparation stage of the project," Wayman says.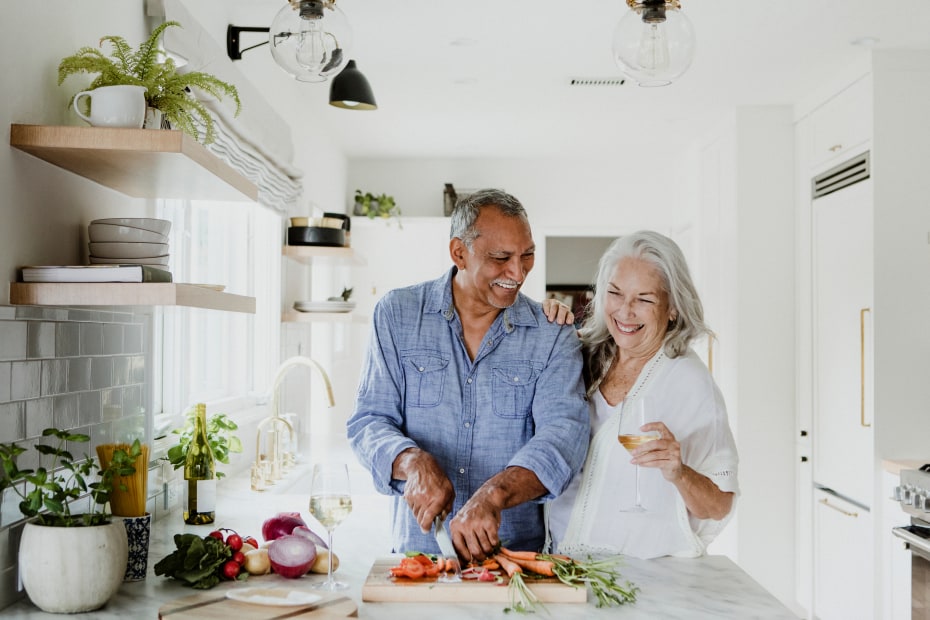 6. Remodeling Too Soon 
Don't dive into big projects before you know the space. "It's important to spend quality time in the house and thoroughly evaluate which parts should be changed or retouched," says San Diego realtor Kimo Quance. 
This will help you make thoughtful and decisive changes. When you don't know what you need (or want), it leads to blunders and overspending, Quance says. 
Tully recommends living in your space for at least two months before making decisions. "After this period of time, you'll get a much better perspective on what renovation your house requires and where to start," he says.
7. Taking on too much 
Some renovation tasks you can do on your own, but not everything! Depending on the project, it may be better for professionals to do the job, Fischer says. Mishaps in your own work could cause safety concerns or necessitate expensive fixes. 
Be realistic about what you're capable of taking on, and what requires professional input and signoff on permits. When in doubt check in with experts—several of them. "It is always suggested to start a project after taking a good amount of advice by consulting experienced individuals like constructors, architects, homeowners of renovated houses, etc.," Quance says.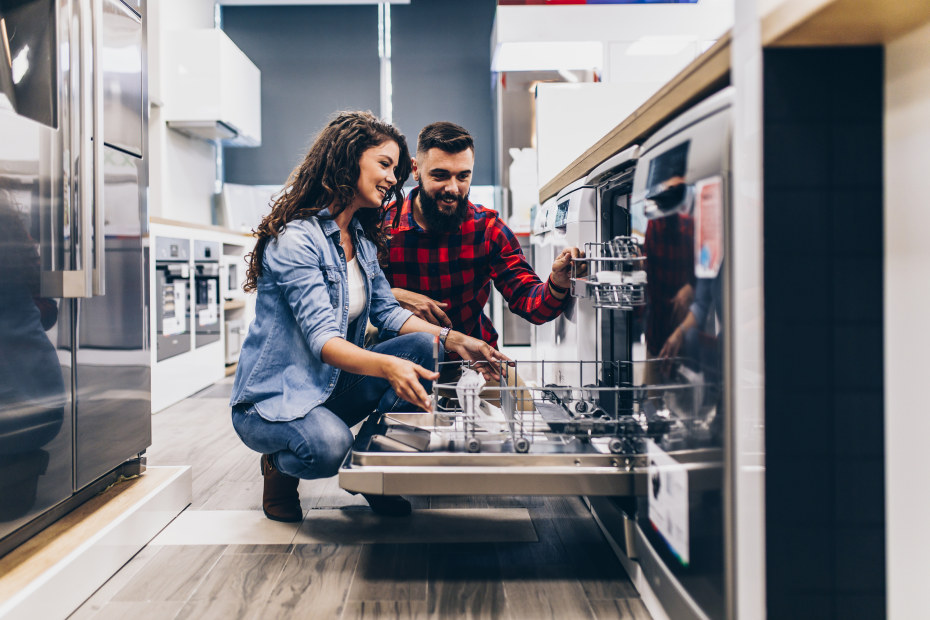 8. Skipping Research 
The price of a dishwasher ranges from a few hundred dollars to several thousand. The choices you make with fixtures and appliances matter. "When you add these differences to the sheer volume of products required for a kitchen remodel, the budget could vary from $30,000 to $100,000," Bodrozic says. 
Plus, think about all the materials and products that will be required, Bodrozic advises. It's not just the cabinets, countertops, and appliances—there's also faucets, backsplash, garbage disposal, and other small items to consider. Overlook too many of these items, and your budget could wind up being higher than you expect. 
9. Neglecting Paperwork 
There are several good reasons it's worth taking the time to follow through with all the paper, from receipts to warranties to manuals. 
Utilizing warranty coverage if things break: New (and even not-so-new) products that break may be covered under warranty. "But if you don't have the documentation, you may not get it fixed," Bodrozic says. 
Updating your insurance: Don't neglect to "update your home insurance policy to make sure your dwelling coverage is enough to pay for all the new investments you made in your house," he says. 
Thinking ahead: You'll use documentation (such as receipts) when you file taxes and in the future when you sell your home.
10. Forgetting About Resale Value
If you plan to sell it in the nearterm, aim to make updates that most people will find appealing, so you're adding value to your home. Often, people "forget about the maturity event, aka resale," says Leavitt.  
For instance, if your tastes tend toward bright and bold paint colors, just know that you'll likely need to repaint when you want to put the home on the market. Wayman, the paint expert, recommends light, neutral paint colors. They will lead to "the longest lasting, most satisfying results." he says. "Save bold color changes for doors, shutters, or small accents."