Smart home tech may be typically an option for homeowners, who are free to drill holes, change fixtures, and permanently mount hardware as they see fit. But that doesn't mean renters, who are more restricted, can't get in on the action. In fact, wireless-enabled gear is booming in the rental market. "We're seeing quite a bit more interest on the rental side lately," says Efrain Guerrero, business development consultant at AAA Smart Home Security, which provides a wide range of smart home security gear. "Renters represent 55 to 60 percent of current foot traffic into our branches."
What smart devices can you add to your house without losing your security deposit? Here are the top 10 options to consider.
Smart Speaker
Speakers such as the Amazon Echo and Apple HomePod are gateway smart home devices for many users, according to Guerrero, letting you look things up on the internet, play games, control other smart devices, and more. Of course, many smart speakers also work great simply as speakers. "I personally use a Sonos system to play music in different zones all around my house," he says.
Smart Lighting
With just a few minutes of setup, smart light bulbs easily replace existing bulbs, giving you phone-based access to dimming and color lighting options (depending on the bulb). LED strips, which affix to walls and cabinetry with two-sided tape, are another popular option "that can really help to build a mood at home," says Guerrero. Stand-alone lamps outfitted with wireless features offer another path to smart lighting that you can easily position anywhere you need illumination.
Smart Plug
There's no need to dismantle a wall outlet and install a permanent smart plug in its place. Add-on smart plugs are commonly available, letting you instantly add wireless features to any outlet in your home. Some smart plugs go beyond on/off and timer functions, including dimmers that let you create the perfect mood with your attached lighting devices.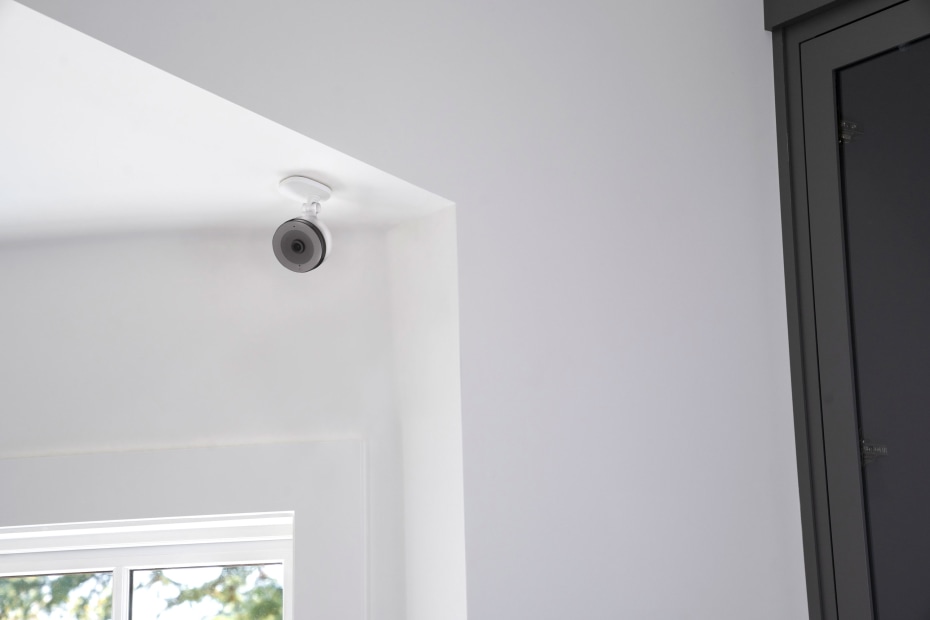 Surveillance Camera
"Most cameras don't need to be permanently installed on the wall," says Guerrero. Many cameras can be set on a tabletop or bookshelf with no hardware required at all. In fact, this kind of setup means you can move the camera from one room to another. 
It can be trickier, however, to install outdoor cameras that can be easily removed. If the owner won't allow anything installed, there's a quick solution. Aim an interior camera through a window to record most movement within camera view. Make sure there isn't too much glare during the day, and consider the placement at night. Windows will reflect the infrared lighting used by cameras to record at night, making most of the images look washed-out.
Smart Television
A smart TV with Wi-Fi lets you access streaming video and other apps directly without having to rely on a third-party media streaming device such as a Roku or Amazon Fire stick. With a smart TV connected to your internet service, you can watch all your favorite channels without having to subscribe to cable TV.
Smart Smoke Detector
A smart smoke and carbon monoxide detector provides a huge advantage over the traditional smoke alarms installed in most rentals: It can alert you to a fire or carbon monoxide leak even if you aren't home. The bad news is that almost all smoke alarms need to be permanently mounted on a wall or ceiling. The good news? When you reinstall the old smoke detector before you move out, any additional holes you had to drill should be completely covered up.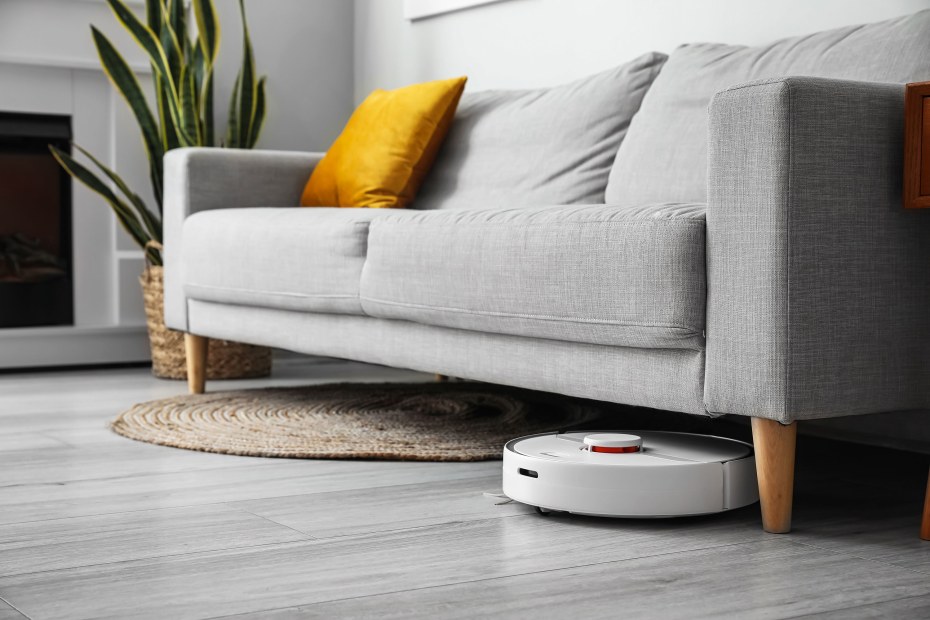 Smart Cleaning Device
There's no (well, less) need for a housekeeper when a robotic Roomba is patrolling the floors while you're out of the house. "I have a dog and it's either run the Roomba or sweep the house every day," says Guerrero. "These kinds of automated tools really reduce some of the chores we have to do." Smart mops and even smart lawn mowers are also available.
Smart Air Purifier
Air quality continues to suffer in many parts of the West, thanks to smoke from wildfires and other environmental influences. A smart air purifier can automatically detect increasing levels of air pollution, increase its fan speed when conditions worsen, and even alert you via your smartphone if air quality is so poor that you should stay inside.
Smart Lock
Remember that smart locks—which let you open a door with your phone, a thumbprint, or a code you punch in on a keypad instead of relying on a key—don't have to be permanently installed. In fact, many can be subbed in for an existing deadbolt by replacing only a handful of screws. "You may have to ask for approval from the property manager," says Guerrero, "but smart locks can offer a benefit for most renters."
Complete Smart Security System
A full security system doesn't actually have to be permanently installed and can move with you from house to house. Door and window sensors can be mounted with removable tape, "and even AAA Smart Home Security's control panel [even] comes on a stand that doesn't have to be mounted on the wall," says Guerrero. "The only components that are hardwired are garage controllers and thermostats," he adds. Everything else is easy to take with you to your next residence.