There is a dizzying array of smart home devices available to homeowners and renters in 2020: thermostats, locks, security cameras, speakers, door bells, power outlets, lighting systems, sprinklers, window shades. "If they have anything in common, it's that they make your life more practical and enable you to better control what's going on at your property," says Matthias Alleckna, an energy industry analyst with EnergyRates.ca. Along with that peace of mind, smart devices may also save you money. Here are the features to look for and how to keep your devices safe.
Energy-Saving Smart Home Automation Devices
Heating and cooling gobble up more than 50 percent of a typical home's energy use. Smart thermostats can bring down that cost by adjusting the temperature only when and where in the house it's needed. The electrical distributor Crescent Electric Supply Company estimates smart thermostats provide an average savings of 25 percent, with Alaska and Arizona energy customers recouping an estimated $375 a year. Montana, Nevada, Utah, and Wyoming customers save on average between $240 and $300.
Smart outlets and power strips save energy by cutting power to household products like TVs and computers that go into standby mode when they're not in use. So-called "vampire power" energy used by inactive devices costs each U.S. household an estimated $100-200 per year. Across the U.S. this wasted energy emits roughly the same amount of carbon as 8.4 million cars each year. Smart outlets and power strips can be programmed to turn on and off on a schedule; others, like the Isole IDP-3050, operate via an occupancy sensor that can determine if someone is in the room or not. Energy savings for each individual plug can be as high as 50 percent for some households, according to the American Council for an Energy-Efficient Economy, a non-profit organization that advocates for energy efficiency policies.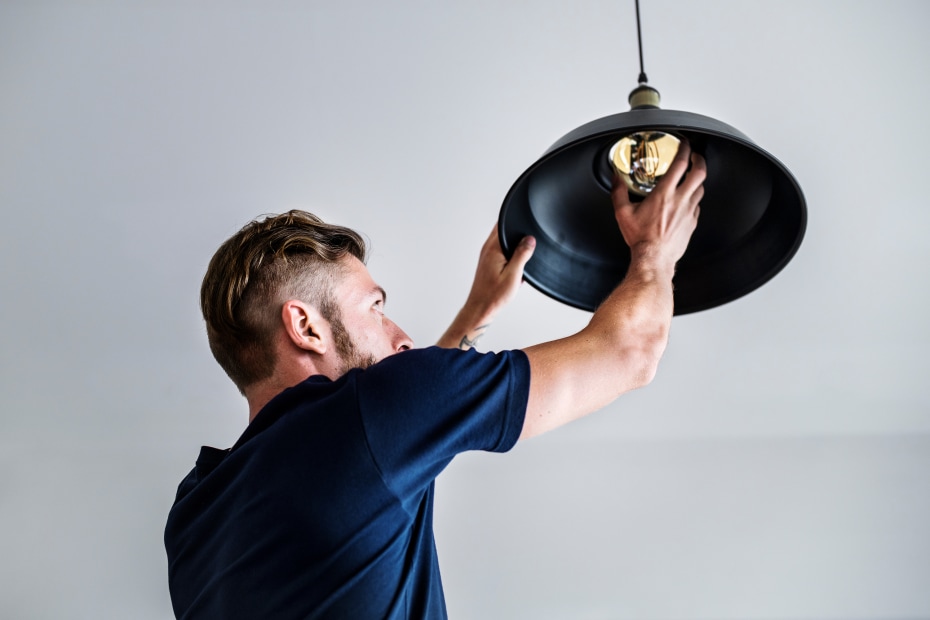 Smart lights with LED technology can also save energy. LED light bulbs use 75 percent less energy and last 25 times longer than incandescent lighting. Smart lights operate on a schedule or use sensors to dim or turn off lighting based on whether someone is in a room or if daylight changes. They can also be paired with a smart speaker or security system so you can control them from afar. 
Connected speakers with voice-activated assistants—such as Amazon's Alexa or Apple's Siri—are one of the most common smart home devices. A quarter of adults in the U.S. own a smart speaker. While they don't save energy by themselves, they serve as the central hub for many power-saving smart devices or home automation system. Smart speakers also allow you to stream music, place a phone call, set timers and alarms, displaying security camera footage on a connected TV, and more.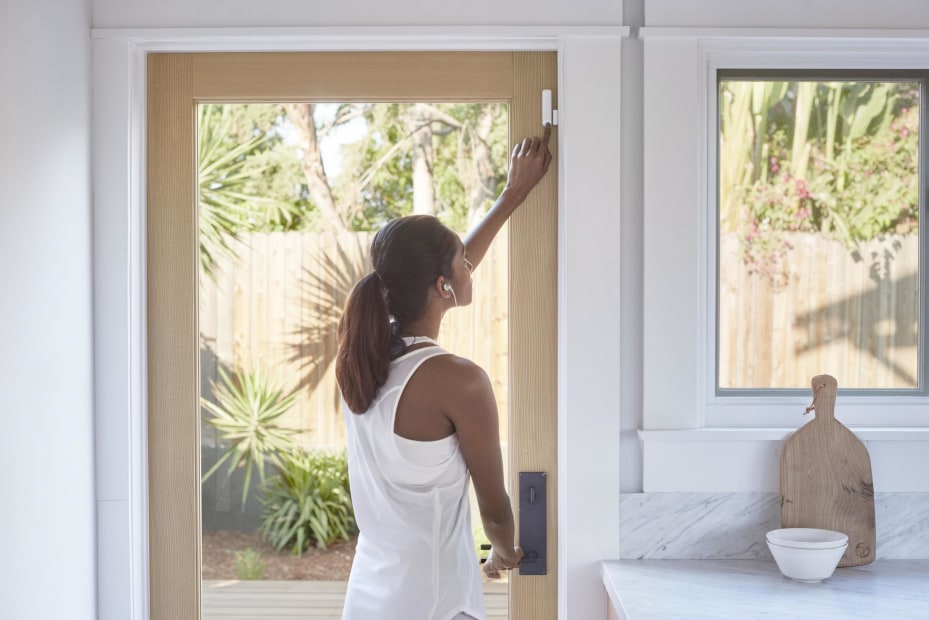 Smart Security Devices and Systems
In addition to cutting your electricity bill, smart devices may reduce the cost of your insurance. Many insurance companies offer protective device discounts, which often includes smart home products such as smoke detectors, locks, and home security systems. 
Smart Tip: AAA Insurance offers discounts on theft monitoring products on a state-by-state basis. Talk to your agent to find out which discounts are applicable to you.
Homeowners and renters can choose to have a professional company install a system and monitor their property. Or they can set up their own using cameras, motion sensors, doorbells, and locks from providers like Amazon's Ring, Google's Nest, or SimpliSafe. DIY options allow for either self-monitoring or professional-monitoring via the company that provides the hardware.
Smart Tip: AAA Smart Home Security will install a customizable home security and connected home system along with providing 24/7 home monitoring. AAA Smart Home Security pros will install the home security and automation devices, including lights, appliances, thermostats, locks, and cameras, to ensure they work together seamlessly. Smart Home is currently available in four metro areas: San Francisco Bay Area, Sacramento, Phoenix, and Tucson. AAA Members save $5 per month on monitoring fees.
How to Keep Your Smart Home Devices Secure
Like any other computer, smart devices can be hacked and have their data—including your personal information, images, and live video feeds—accessed or stolen. Researchers at the University of Texas at San Antonio recently found that even smart light bulbs have potential security risks that could leave them vulnerable to attack. If the device a hacker gains access to has no personal information, they can still use your home network to access data on other devices.
The most important way to protect your smart home network is to change the default passwords on each smart device. Gabe Turner, with the security review site Security Baron, says it's important to use unique, complicated, independent passwords. If they're hard to remember, use a password manager. Password managers store all of your passwords in a centralized, encrypted database that you access with a single master password. Turner says some password managers even use biometrics like fingerprint and facial recognition to make sure that only authorized users are accessing your accounts.
If your device allows, use multifactor authentication—an additional step that verifies your identity via a personalized code from a text or authentication app—to make it more difficult for someone to use your login credentials to gain access to your devices and data.
Suzanne Poirier, CTO of the insurance review site Clearsurance, says you should also remember to keep software on the devices you use to access your smart home network up-to-date. "This includes updating your phone's operating system," she says. "Your phone is often used to manage these devices and updates often have security patches." She also suggests using a firewall, which is a security system that blocks unauthorized access to your home internet.
Smart devices first started appearing in homes more than five years ago with the launch of smart thermostats and speakers. Now smart homes are made up of an intricate network of connected devices. Just by adding a few devices—like a thermostat or security doorbell—you can save money, energy, and time as well as feel safe and secure in your home.