Come 2023, visitors wanting to overnight at or, in some cases, visit Nevada's state parks will have to start planning ahead. That's because early in the new year, Nevada State Parks will begin implementing a reservations system for all campsites and some of the most popular day-use parks. While the official launch date is yet to be determined, the goal of the system is to significantly reduce overcrowding in the parks while managing the state's natural resources more sustainably and effectively. 
Nevada's 27 state parks had more than four million visitors in 2021, up from approximately 3.7 million in 2019, according to Nevada State Parks. The increase in usage has led to larger crowds, longer waits for parking spaces, and greater threats to local ecosystems, including the overuse of trails. By implementing a reservation system, the parks can better "enhance the overall visitor experience," according to the Nevada State Parks website (parks.nv.gov). 
While some Nevada state parks already offer advanced reservations on cabins and group-use campsites (including the three group campsites at Valley of Fire, which can accommodate up to 45 people each), in general, the division's campgrounds and day-use parks will continue to be first-come, first-served until they're implemented into the system. Once in place, reservations will be offered on a rolling basis, starting with Nevada's busiest state parks, with the others phased in over time.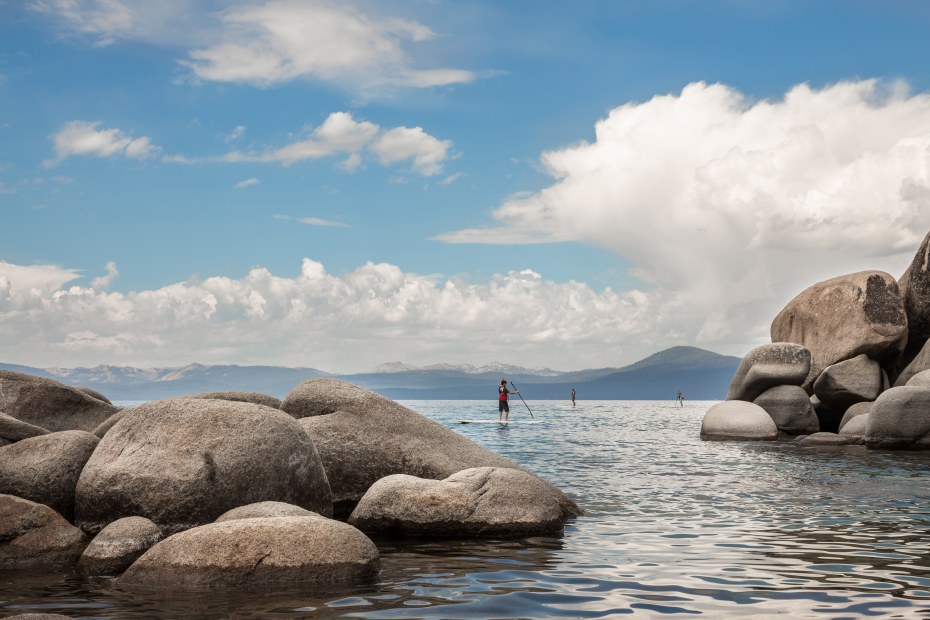 The system will eventually offer reservations for all state park campgrounds, including campsites and cabins, such as those at the year-round Wild Horse State Recreation Area, located approximately 67 miles north of Elko. Some state parks will still offer walk-up sites, and Nevada has a "no turn away" policy for touring cyclists. This means if you arrive via bicycle and the campground is full, you're still guaranteed a space. Some day-use parks will require booking ahead as well, along with special park events, such as history talks and movie nights.
Among the most popular state parks are Valley of Fire, which draws visitors with its landscape of ancient petroglyphs and iconic and rust-colored sandstone formations, and Sand Harbor, known for its clear waters and large sandy beach on the north shore of Lake Tahoe. The latter gets especially crowded during summer months among swimmers, kayakers, and scuba divers, and the park might require a day-use reservation in 2023. 
For those thinking of visiting a park in 2023, the best thing to do is to call ahead for the status of its reservation policies. A little pre-planning can go a long way toward making the most of your experience.