There are many, many festivals happening across the west on any given weekend. But only a handful of them are worth planning a whole trip around. Here are a few of the biggest and best must-see events to plan your summer (and early fall) around.
Hot August Nights, Reno, Nevada
Billed as one of the largest nostalgic car shows in the world, Hot August Nights delivers a super-charged boost of polished wheels and chrome. Held over eight full days, first in Virginia City and then in Reno and Sparks, the event is highlighted by "show 'n' shines," in which gear-heads show off their gleaming, lovingly restored 1950s-era cars in casino parking lots across the region (check out the cream of the crop at the Hot August Nights Cup in downtown Reno, in which 40 elite cars compete for over $25,000 in prize money). Throw in drag races and burnouts, free live concerts, numerous family-friendly events, and the annual final-day parade down Reno's Virginia Street, and it's easy to see why this "car show" is such a popular draw.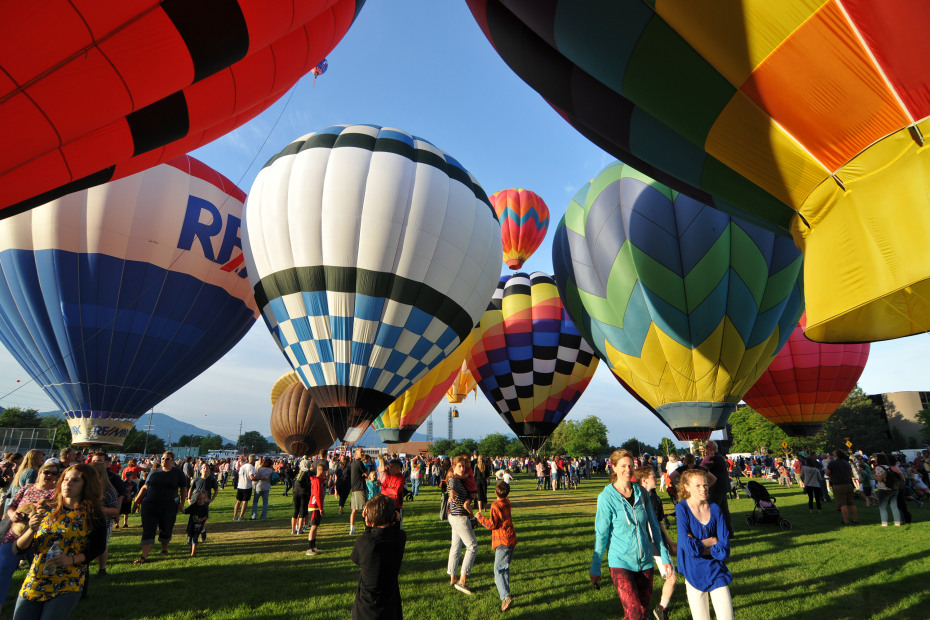 America's Freedom Festival, Provo, Utah
Forget burger flipping and sparklers. The city of Provo ratchets up the July 4th patriotism dial to 11 for its America's Freedom Festival. The highlight of this annual event is the dramatically named Stadium of Fire (July 4), for which some 40,000 spectators pack Brigham Young University's LaVell Edwards Stadium to cheer on A-List musical acts (past performers have included Tim McGraw, Carrie Underwood, Journey, and Kelly Clarkson) and the largest stadium fireworks show in the country.
If you can't make it to that grand spectacle, there are plenty more events to enjoy, a few in the month leading up to Independence Day but most in the three days preceding it. Among them are a hot air balloon festival with around two dozen balloons and 25,000 spectators; a three-day fair in downtown Provo featuring carnival rides, arts and food vendors, and live entertainment; and the largest Fourth of July parade in the state featuring dozens of marching bands and floats, and some 300,000 spectators. U-S-A!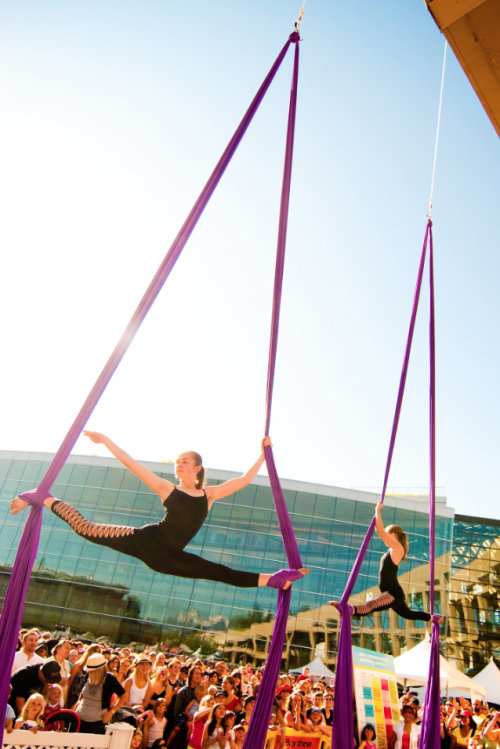 Utah Arts Festival, Salt Lake City, Utah
Dance, theater, music, painting: Utah residents are renowned for their love of the arts, whatever the form. The Utah Arts Festival, held in downtown Salt Lake City, happens to be the state's largest such event. Around 80,000 people are expected to attend this four-day fest, which includes a massive artists marketplace featuring more than 170 vendors from across the country, in addition to more than 100 performing artists at six different stages, including dancers, actors, poets, and musicians of all stripes. Workshops, street theater, film and kids programs, DIY-maker sessions, and plenty of good eats round out this cornucopia of creativity.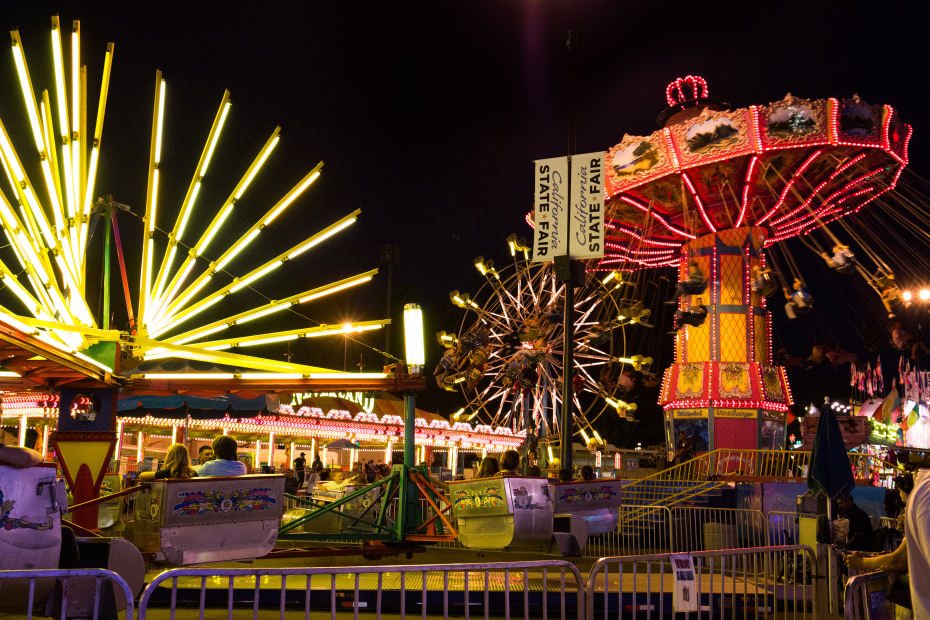 From the expected (fried foods, horse racing, live music, and carnival rides) to the unexpected (farm-fresh produce and craft beer, professional soccer, cultural dancers, and a cornhole tournament), the California State Fair in Sacramento has a little something for everyone. This massive fest drew nearly 640,000 visitors to the Cal Expo Center over two-plus weeks in 2017. Even more are expected this year to pet farm animals, eat fresh-baked pie, sip world-class wine, listen to a wide range of musical stylings, gawk at motocross racers, chow barbecue, and, well, you get the idea. There's a lot to do.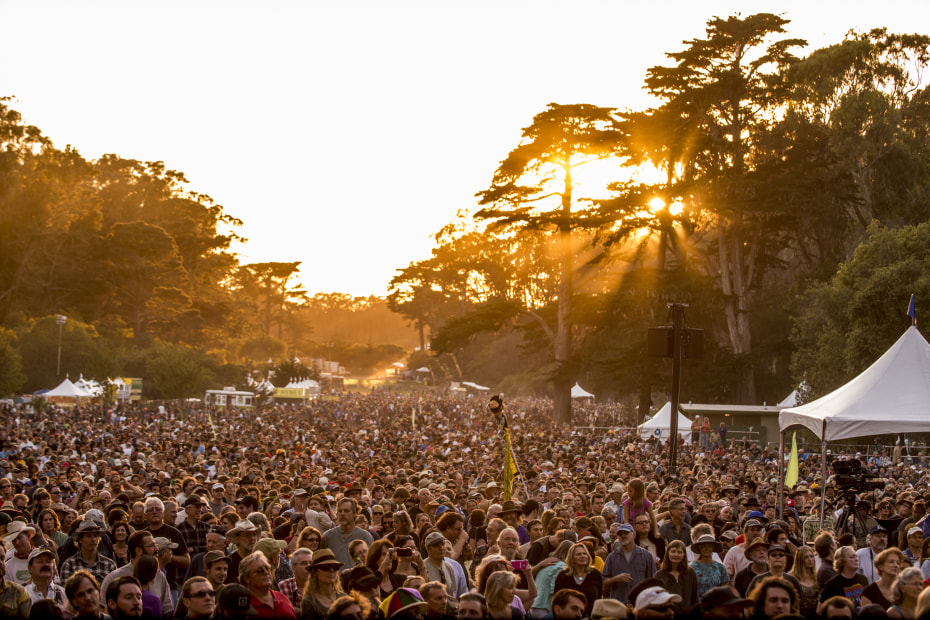 Hardly Strictly Bluegrass, San Francisco, California
More than 100 bands on seven stages over three days jam out in the tree-dappled sunshine (and, yes, the occasional bone-chilling fog) of Golden Gate Park. Hardly Strictly Bluegrass just might be San Francisco's most beloved festival given the perennially impressive lineup of talented musicians and the spirit of generosity (it's totally free!) that always seems to permeate the festivities. Past fests have included iconic country, rock, blues, and Americana performers, including Emmylou Harris, Jackson Browne, Steve Earle, Gillian Welch, and Wilco. Expect another star-studded program at this year's event, which should draw some 750,000 visitors.