Sights and Events
Christmas kicks off on Dec. 2 this year with Holiday in the Grove. Start your day with a Santa-hosted breakfast, then head over to the Community Auditorium for the Artisan Holiday Market, where you can peruse crafts made by more than 20 local artists. Stick around after sunset to bask in the glow of the Holiday Light Parade on Main Street.
The striking art collection at McMenamins Grand Lodge provides some insight into Forest Grove's unusual history. Many of the hotel's paintings depict people who made their mark on the area, from the indigenous Atfalati to the Walker Brothers, a local band popular in the 1920s. When you're done studying the art, relax by the fireplace at the cozy Billy Scott Bar. 3505 Pacific Ave.
For 83 years, the Visitation Catholic Church has served up a welcoming spread at the annual Verboort Sausage and Sauerkraut Festival. Organizers now serve 15 tons of sausage, along with sauerkraut, applesauce, and beer. Regulars begin lining up before dawn.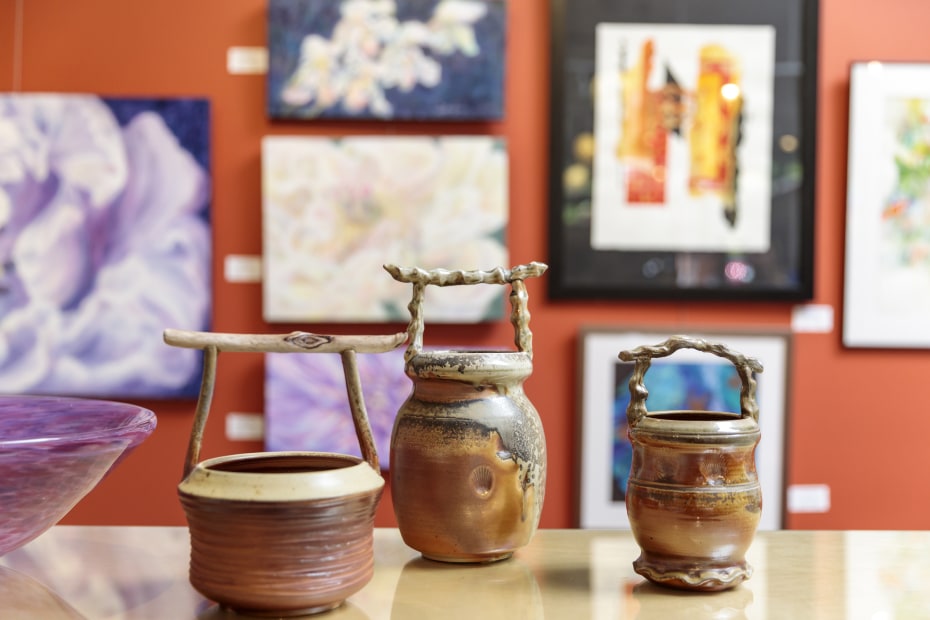 Where to Shop
Corner Antiques and Collectibles features wares from more than 20 dealers. You can hunt for bargains on vintage items such as classic parlor furniture and a 1950s enamel slow cooker. 2019 Pacific Ave.
Established in 1966, the volunteer-run Valley Art Gallery displays the work of more than 200 local artists. Browse the eclectic assortment, from nature scenes carved in wood by retired forester Roy Woo to snaggletoothed clay creatures hand-sculpted by Jan Igaki.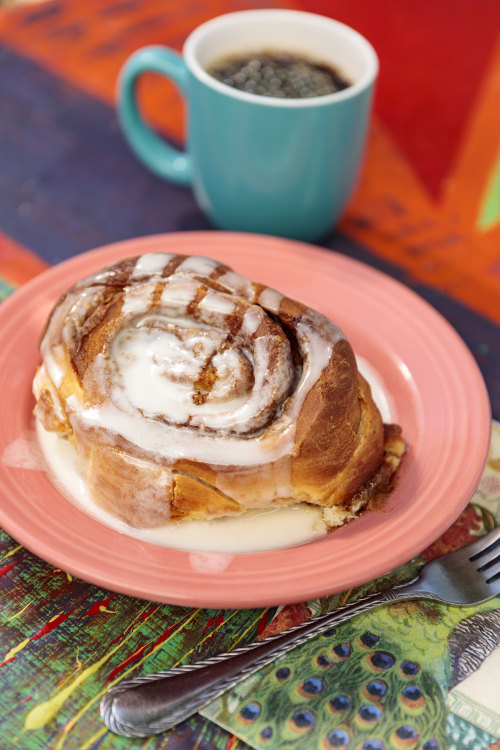 Where to Eat and Drink in Forest Grove
The family that runs Apolloni Vineyards traces its winemaking roots back to Italy, but its pinot noirs are pure Oregon. (Apolloni also produces Italian varietals such as sangiovese.) Enjoy a flight, then pick up a bottle of sparkling blanc de noir for your holiday table.
Bites Restaurant serves up Mexican, Korean, and Japanese fusion tapas made from locally sourced ingredients. Noodle dishes such as udon with carbonara sauce are popular, but the burgers also satisfy: Try the bulgogi version with kimchi and a fried egg.
Forest Grove's favorite breakfast spot, Maggie's Buns, is a bright, friendly place to fuel up before a day of exploring. Pastry lovers will not be disappointed by the huge namesake cinnamon buns, while diners hankering for something on the savory side can build their own Benedicts or breakfast burritos.
Learn how brewers transform rice into sake during the 25-minute tour at SakéOne. Once you know your koji from your moto, head to the tasting room to try the award-winning Momokawa Organic Junmai Ginjo. The brewmaster attributes its clean taste in part to the pure water from a nearby reservoir.
Outdoor Activities Near Forest Grove
More than 200 species of birds have been counted at Fernhill Wetlands. The nearly 750 acres of ponds and marshlands have been designated an Important Bird Area by the Audubon Society of Portland. During early winter visits, you might spot roundheaded American wigeon, great blue herons, and great egrets. 1399 SW Fern Hill Rd.
Even on a gray wintry day, an Oregon Helicopters tour of the Tualatin Valley will raise your spirits. The 15-minute ride gives passengers a spectacular view of the region's rolling hills, farmlands, vineyards, and coniferous forests. Departs from Hillsboro Airport.