Talk about a comeback. After Disneyland's 412-day closure, it's as though someone waved a magic wand and returned almost everything to the nostalgic way that it was. However, there have been some changes at the Happiest Place on Earth: some logistical (don't worry, we've got you covered), and some are pure excitement, such as the Main Street Electrical Parade's energetic new finale. Here's what you need to know for your next visit.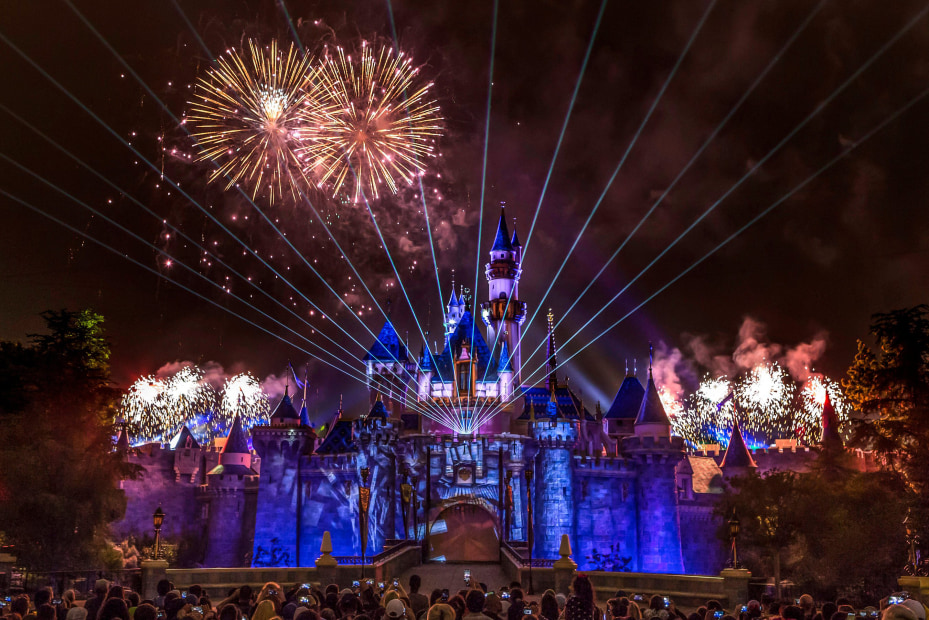 New and Reopened Attractions at Disneyland
The nighttime spectaculars have returned. You can once again delight in the Main Street Electrical Parade, the Disneyland Forever fireworks, and the water-and-light World of Color spectacular at California Adventure. On May 28, Fantasmic will reappear at Disneyland too.
To mark its 50th anniversary, the iconic light-and-music Electrical Parade features a new, 118-foot-long togetherness-themed float and grand finale that references more than a dozen beloved Disney and Pixar movies and features the colorful art of Mary Blair, who created the geometric look for "It's a Small World," plus concept art for classic Disney films.
If you haven't had a chance to visit since it debuted in summer 2019, Galaxy's Edge alone is worth a trip. The immersive Star Wars–themed land took 6,700 workers three years to build, and its two main rides shouldn't be missed. Rise of the Resistance is a newer, thrilling attraction where you get captured and thrown into a Resistance battle against the First Order. Millennium Falcon: Smugglers Run, a high-tech ride that puts you and your fellow passengers at the helm of the iconic ship, opened when the rest of the land did and can be easier to get on quickly.
Smart Tip: If the people in your party don't mind sitting separately on rides, use the faster-moving Single Rider queue. And if you have small children who can't yet go on the thrill rides, use the parks' Rider Switch service: One adult waits in line and rides while the other stays with the kids. Then the kid-attending parent gets to skip the queue. Tell a ride employee in advance so they can scan your ticket and tell you where to wait.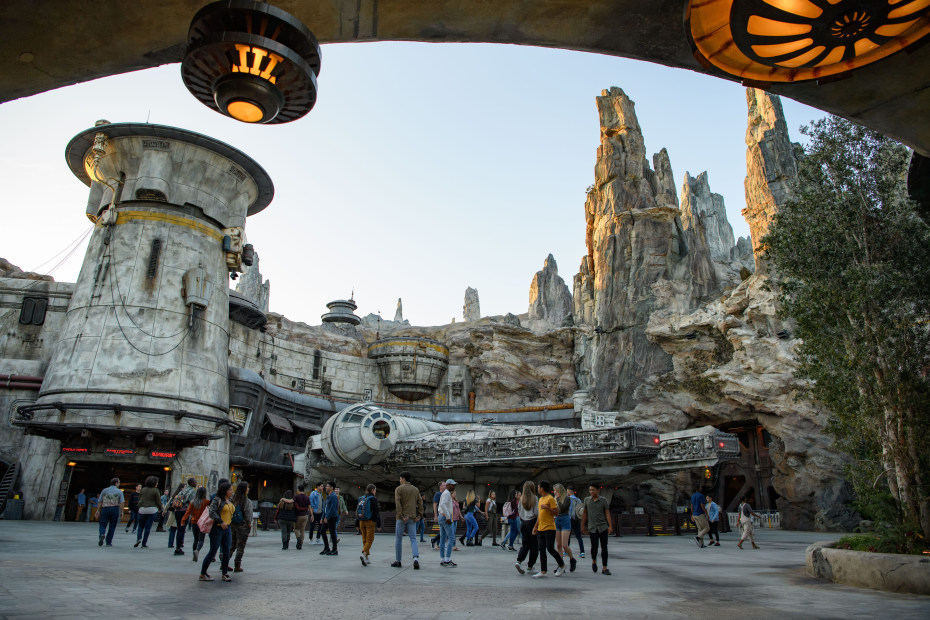 Opened in June 2021, the superhero-themed Avengers Campus inside California Adventure wows with impressive acrobatic performances and a new, interactive 3D ride called WEB Slingers: A Spider-Man Adventure. In it, you ride through a workshop and flick your wrist to catch as many Spider-Bots as possible to rack up a high score.
Character meet-and-greets have also returned, complete with hugs and high-fives, although the makeovers at Bibbidi Bobbidi Boutique are still paused. While Toontown closed in early March and will remain shuttered until 2023, it will be worth the wait when the reimagined Toontown welcomes you back with colorful new hangout spaces for tots, plus a cartoonish ride: Mickey and Minnie's Runaway Railway.
How to Get Tickets to Disneyland
The days of buying your Disneyland tickets at the gate are mostly* over. To manage attendance, Disney has implemented a reserve-in-advance ticketing system. Though it requires planning, it's pretty straightforward: Go to Disneyland.com, choose a type of ticket, how many days you want to visit, add the Park Hopper option for $60 per ticket (if you want), then select your dates based on availability. You can reserve your tickets up to 120 days before you plan to visit, and, if you opt for a multi-day ticket, you need to make a reservation for each date of your visit. Use the planDisney site to help shape your trip, and to get answers to specific questions about ticketing and more. *Editor's note: Though you can technically buy a ticket in person at the park, you'll still need to go online to make a theme park reservation for the date that you want.
Smart Tip: You can also purchase discounted tickets in person at your local AAA branch and book your Anaheim trip through AAA to get free travel planning services, exclusive Member benefits, and a best price guarantee.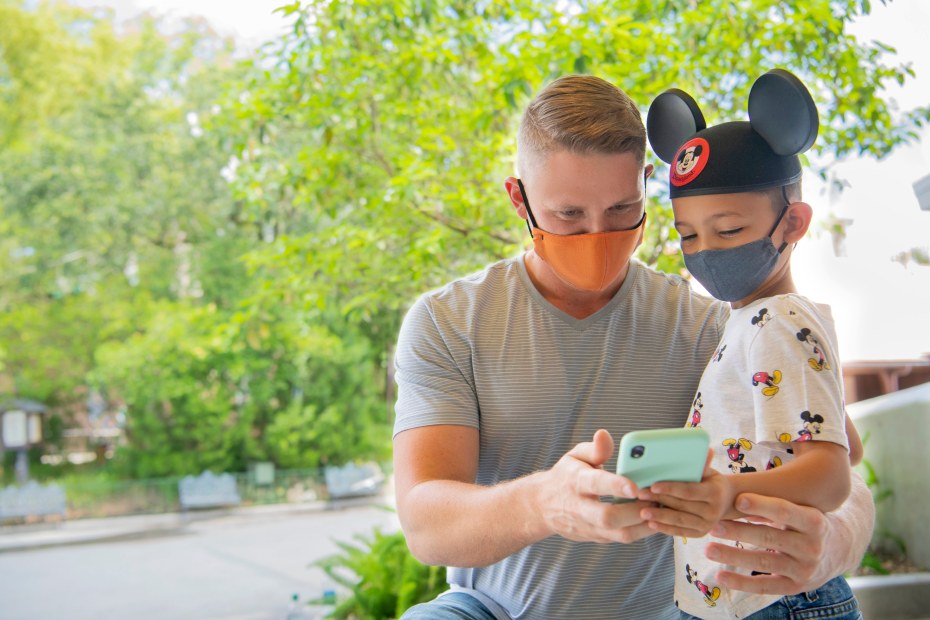 Genie and Genie+
The FastPass system has been replaced by Genie and Genie+, both of which require you to have a smartphone equipped with the Disneyland app.
Launched in December 2021, the free version of the Genie service includes an itinerary-planning tool, personalized tips, and current and predicted wait times for attractions. Pay $20 more per day (per ticket) for Genie+, and you're granted entry to many attractions' Lightening Lanes. These VIP-style queues in both Disneyland and California Adventure get you on rides faster if you arrive when the app recommends. Genie+ also includes digital photo downloads, plus Audio Tales, during which Imagineers share behind-the-scenes tidbits about wherever you are in the parks. If you're hoping to maximize the amount of rides you make it on, Genie+ is definitely worth it, especially if you're at the parks for just one day.
Smart Tip: Bring a portable charger to keep your phone juiced from morning to night, because if you can't access the app, you can't access Genie+ either. If you forget to pack a portable charger, there are charging kiosks throughout the parks, and Disneyland sells portable charger kits for $30.
The Scoop on Food
Disneyland has also changed how it doles out its iconic food. Now, instead of standing in a line to order, you tap your menu choices into the Disneyland app and use contactless payment methods. The app's mobile-ordering feature lets you pick your quick-service food spot, order ahead, pay online, and choose your arrival time. When you get there, tap "I'm here," and your goodies get prepared—the app alerts you when it's all ready for pickup. At table-service restaurants, walk-ins are limited, so it's wise to make reservations for in-park dining locations, or to add your party to the mobile walk-up list.
Downtown Disney has reopened too, along with its 19 eateries, where ordering food still happens in the traditional way. However, it's best to make reservations at the pedestrian district's seven popular table-service restaurants.
New Safety Protocols
Disneyland is still rolling out a phased reopening. The park's latest health and safety protocols are prominent on Disneyland.com, and they change often based on the most recent Covid guidance. At press time, they spell out that California strongly recommends that visitors be vaccinated or test negative for Covid before entering any theme park, though these aren't requirements and you won't need to show proof.
As for masks, Disney also strongly recommends that everyone over the age of 2 wear them in the park's indoor spaces, though only a minority of people are still masking or distancing themselves in the parks.
Despite these lingering reminders of the pandemic, Disneyland's comeback still manages to feel like a fairy tale's magical return to life.