As drivers across the West adopt electric vehicles, many are wondering where they can plug in on long-distance road trips. These scenic routes in the Pacific Northwest include delightful stops for all ages as well as ample opportunities to recharge various types of EVs. Each trip can be done in a long day, or you can stretch out your journey by booking an overnight stay with on-site charging. You'll want to confirm which stations are compatible with your vehicle before you depart.
Cruising Country Roads: Portland to Lincoln City, Oregon
Begin the 112-mile journey to Lincoln City with a stop at Portland's waterfront. Stroll the paved path along the Willamette River and hit the bustling Portland Saturday Market, where you can pick up breakfast to go—say, an acai berry bowl or a seasonal fruit smoothie—from Luna. (Check out these downtown parking tips.) Or fuel up with a locally roasted Stumptown coffee and a croissant from Upstream Coffee.
You'll find quieter waters—and remarkable bird-watching—at the 635-acre Jackson Bottom Wetlands Preserve in Hillsboro, about 17 miles west. More than 150 species of birds, including herons and bald eagles, thrive here, as do other animals. You may spy American mink, coyotes, and brush rabbits darting through the rehabilitated landscape.
Continue south on Highway 219 through the Willamette Valley, known for its picturesque rolling hills and world-class wine country. Off Highway 99W, the Red Hills Market in Dundee serves a daily selection of "grab-n-go" sandwiches, salads, and sweets as well as scrumptious dine-in fare, such as roasted local hazelnuts with house-cured bacon and rosemary or duck confit pizza topped with shallots and thinly sliced potatoes.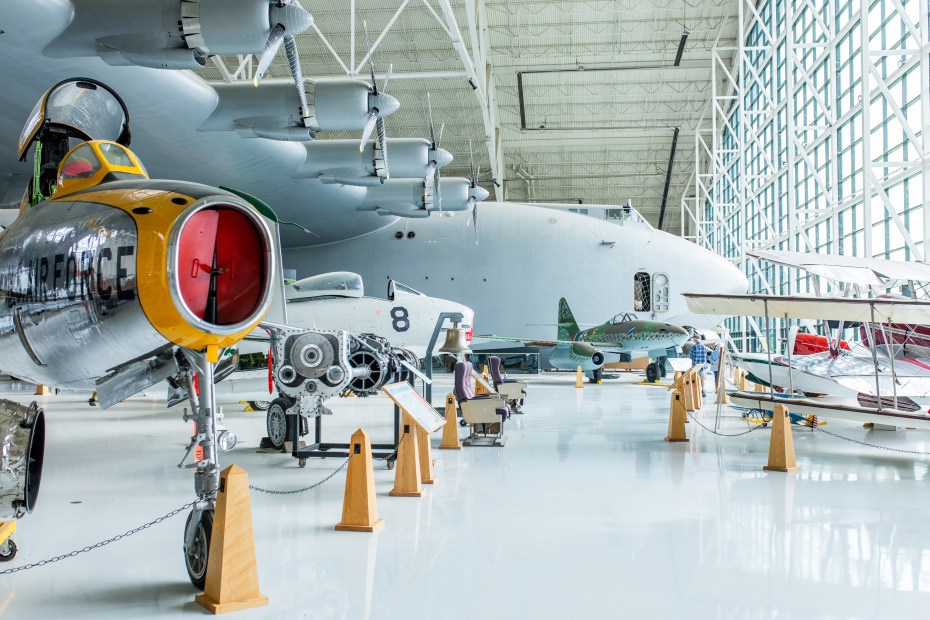 Ten miles or so down the road, southwest of Dayton, the Evergreen Aviation & Space Museum impresses with its collection of aircraft, including the Spruce Goose, the largest wooden airplane ever constructed. Need to plug in? Pull off Highway 18 in historic McMinnville to peruse galleries and ramble the quaint streets while you charge your EV.
If your vehicle's range can reach all the way to Lincoln City, park at one of the free chargers behind Granny's Attic antique shop. Walk down NW 15th Street to watch the surf or amble onto the beach. You'll find additional chargers at the Lincoln City Cultural Center and Lincoln City Outlets. On the south end, sample Mo's panko-coated cod or beer-battered halibut fish and chips while powering up at the charging station a block away for the drive back to Portland.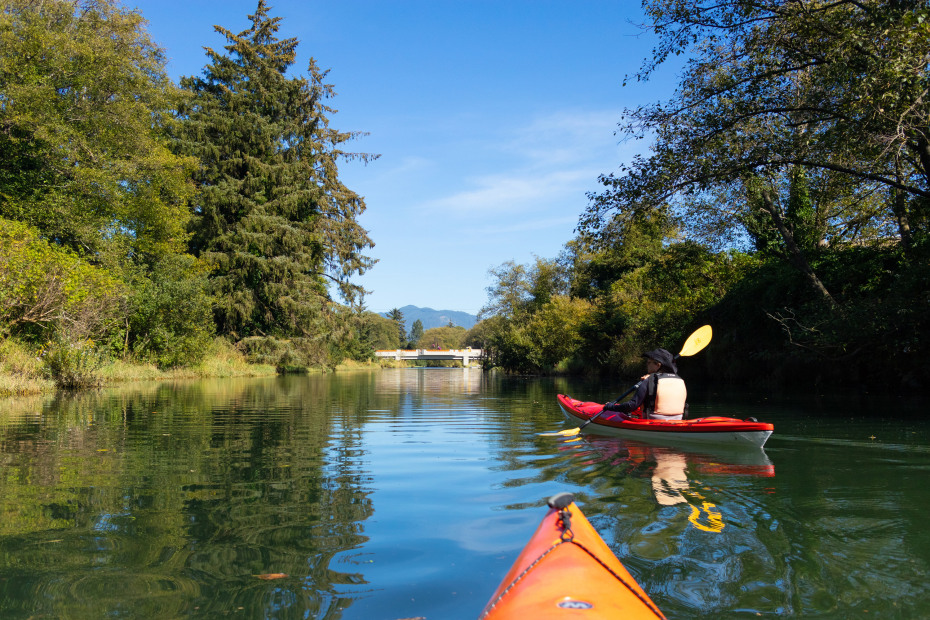 Hugging the Coast: Tillamook to Astoria, Oregon
Put on the map by the eponymous creamery, Tillamook serves up far more than ice cream and cheddar cheese. The town is surrounded by lush green pastures and more than 800 miles of navigable waters—ocean, rivers, estuaries, and lakes—that draw kayakers of all abilities. Start your day by paddling through an old-growth Sitka spruce forest on a guided tour with Kayak Tillamook County before continuing on this 66-mile route north along the coast.
Take Highway 101 to Manzanita for a thick slice of house-made blueberry crumb cake and a cup of joe from Manzanita Coffee Company. Meander a few blocks down Laneda Avenue and pop into its independent shops. Toylandia sells trinkets and games to help keep your youngest passengers entertained, while Moxie Fair Trade and Unfurl offer sustainable clothing and home goods.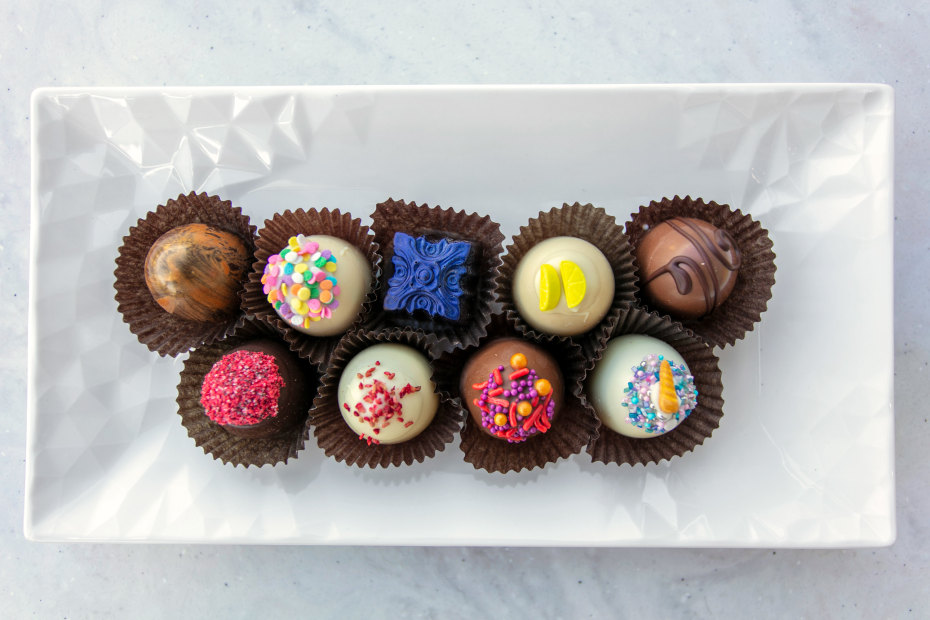 Next, head to Cannon Beach for more boutique browsing at various spots downtown. DragonFire Gallery showcases regional artists, and Cannon Beach Chocolate Café makes rich hot chocolate, animal-shaped truffles, and other delights you can relish in the moment or take home. However, the area is best known for its natural scenery: haystack rocks and vibrant tide pools.
Another 25 miles north lies Astoria, where the mighty Columbia River meets the Pacific Ocean. Climb the Astoria Column for commanding views of the city—including the iconic Astoria-Megler Bridge that carries Highway 101 into Washington—and the once-bustling canneries and waterways. Enjoy a bowl of creamy clam chowder at the waterfront Silver Salmon Grille while you charge your EV at the Astoria Transit Center or the Astoria Aquatic Center a few blocks away.
Skirting Lakes and Forests: Coeur d'Alene to Bonners Ferry, Idaho
Dozens of lakes—remnants of Ice Age glaciers—surround Coeur d'Alene, Idaho, but few compare to its namesake natural pool. Beyond the abundance of water sports, visitors can take to the skies on one of Timberline Adventures' zipline tours for unparalleled views of Beauty Bay. Or glimpse similar terrain at the lake's northwestern edge by hiking the easy 3.3-mile Mineral Ridge Scenic Area and National Recreation Trail.
Next, make the 56-mile drive up US-95 North to Sandpoint. Grab a spot at the laid-back Sandpoint City Beach Park before dipping your toes into Idahoe's biggest swimming hole, Lake Pend Oreille. In the summer, up to 20 downtown venues transform into galleries for the self-guided Artwalk, but you can admire local artists' work any time of year while sipping a pourover from Evans Brothers Coffee in downtown's historic Granary Arts District. A free charger at Jeff Jones Town Square has two spots if you need to extend your range while you fill up on the pickled jalapeño cheddar burger at Baxters on Cedar or the pan-fried Idaho ruby rainbow trout fillet from Trinity at City Beach.
Continue another 30 miles or so up US-95 to the Kootenai National Wildlife Refuge. Set at the feet of the Selkirk Mountains, the 2,774-acre refuge is home to more than 300 animal species, including elk, beavers, and tundra swans. Visitors can observe wildlife from their vehicles along a gravel touring road (closed to vehicles in the winter), through spotting scopes at the park's headquarters, or the gazebo overlooking Cascade Pond. Hikers can choose from four paths, including the quarter-mile trail to a viewpoint of ​​Myrtle Falls.
Cap off your excursion just five miles east in Bonners Ferry. While you recharge for the return trip at the Bonners Ferry Gateway Visitors Center downtown, pick up the perfect read at the charming Bonners Books.