Are you looking for some educational fun, cool visuals, and a non-intimidating, interactive museum experience. Maybe it's a pit stop along your next road trip or a destination in and of itself. The solution? A car museum! These eight spots around the West are top-rated and sure to deliver. 
Frontier Relics & Auto Museum, Gillette, Wyoming
Get ready to be transported back in time—this hidden Wyoming gem is waiting for you to take a trip down memory lane (or, for the younger generations, to be taken with all of the brightly-lit neon signs).  There are 13,000 square feet of classic Americana to explore, including cars of yesteryear, porcelain signs, vintage gas pumps, and an indoor "drive-in theater" for classic entertainment. After you've worked up an appetite, head over to the soda fountain for some old-fashioned ice cream and tunes.
LeMay-America's Car Museum, Tacoma, Washington
Housing roughly 350 vehicles from all over the world, LeMay-America's Auto Museum ties for the top of our list based on the sheer number of cars in one spot. The range of exploration in this four-story space is as wide as you can imagine—experience everything from a 1925 Ford pickup truck and a colorful 1950's Chevy Impala to the Flintmobile, which was used in the 1994 Flintstones film. Specialty family and educational events are offered on a regular basis throughout the year; be sure to check their website to see what's coming up.
California Auto Museum, Sacramento
Opened in 1987, the California Auto Museum highlights the historic impact of vehicles. More than 130 vehicles are on display, some of which date back to the 1880s. Their "rolling exhibit" in the front of the museum changes every three to four months, so there will always be something new to see. Pop in between 10 a.m. and 1 p.m. on the third Sunday of each month to experience Sunday Drives—you'll get to take a ride in one of the museum cars down the streets of downtown Sacramento, a free perk of regular admission.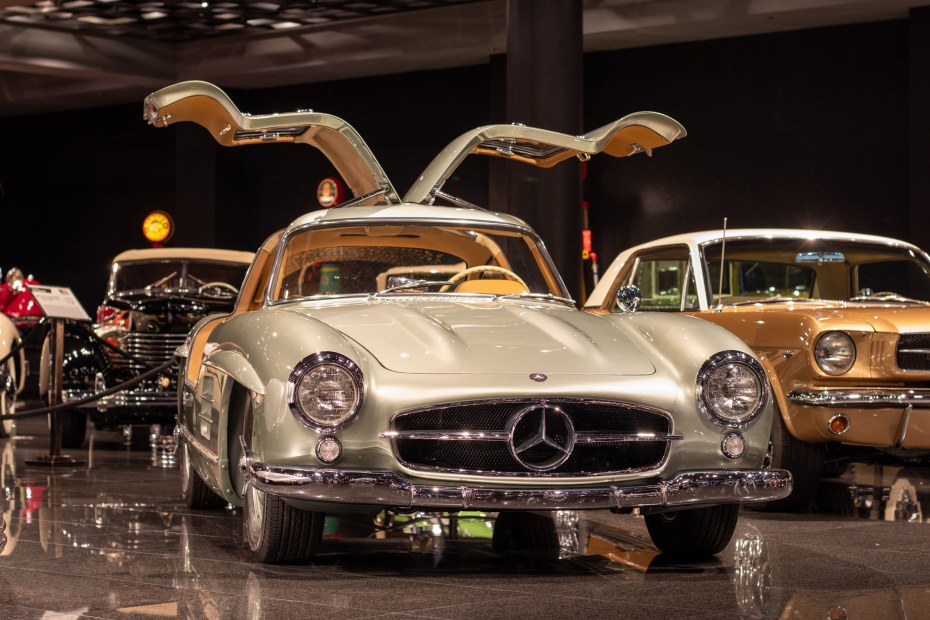 Blackhawk Museum, Danville, California
There are more than 50 cars on rotation in the Blackhawk Museum's collection, and always something rare to see. Ogle a 1911 Rolls-Royce Silver Ghost, one of a handful left that have the original body, chassis, and engine intact. After you peruse the cars, your visit is far from over; wander the other four exhibits included in your ticket price: Spirit of the Old West, Art of Africa, World of Nature, and Into China.
Petersen Automotive Museum, Los Angeles
In the epicenter of car culture, Petersen has something for everyone with more than 350 vehicles on display. But movie and television buffs of all ages should flock here to scope out cars from huge blockbuster hits, such as the 1989 Batmobile from Batman and Back to the Future's 1981 DeLorean time machine. The Cars Mechanical Institute, which gives a nod to the Cars movie franchise, allows visitors to design and race their own virtual car.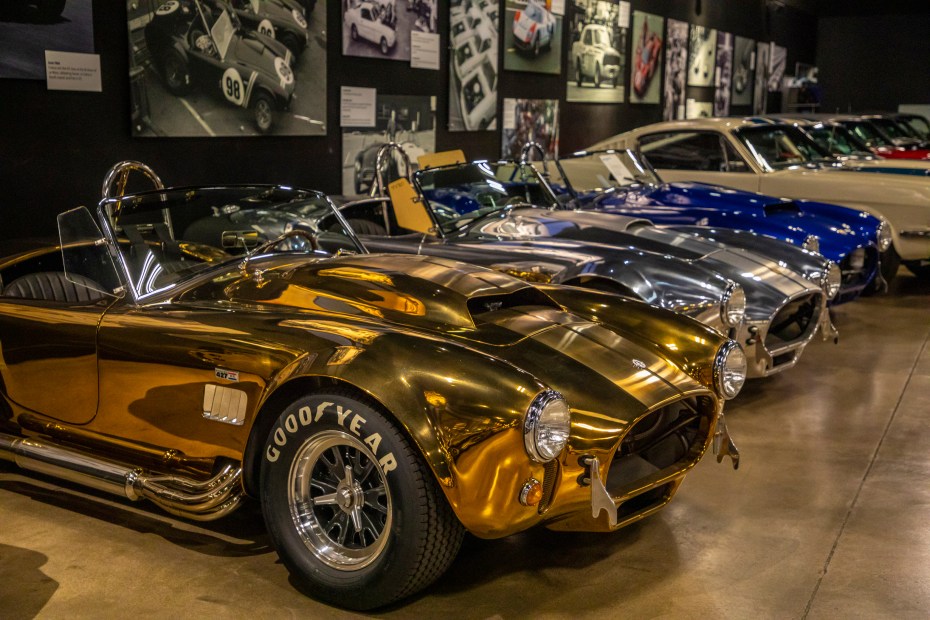 Shelby Heritage Center, Las Vegas
Carroll Shelby was a racecar driver, car enthusiast, and an entrepreneur who helped to shape some of the most iconic race cars. Wanting something with an American engine that was less expensive to purchase and maintain than foreign race cars, Shelby came up with the idea for the Cobra in the early 1960s. Mustangs followed suit in the 1970's. At the Shelby Heritage Center, you can browse more than 30 Shelby muscle cars and trucks while learning about Shelby's history. Rev your engine: Self-guided tours at this Sin City location are free to the public, or you can book a private guided VIP tour.
Martin Auto Museum & Event Center, Phoenix
Originally founded in 2005, Mel Martin's non-profit community passion project was moved to a new Glendale location in 2022—and is now the largest auto museum in Arizona. More than 160 vehicles (including rare collectibles, hot rods, and imports) are waiting for visitors. Be sure to seek out the 1917 Douglas, which was Martin's first collectible car from when he was just 17 years old. Children can partake in a driving or racing game before they hit up the carousel.
Old Montana Prison & Auto Museum Complex, Deer Lodge, Montana
Housed in an old prison complex, this stop is packed with history. One ticket gets you access to the prison cells (they've been empty since the 1970s) and the auto area. On the car side of things, more than 160 vehicles await. Be sure to check out the Thermador Car Cooler, which was used as a type of air conditioner from the 1930s through the 1960s before modern air conditioning was invented. Drivers could expect to be kept cool for up to 150 miles of driving before the reservoir's gallon of water ran out.