You don't have to visit a galaxy far, far away to celebrate May 4, also known as Star Wars Day. (As the pun goes, "May the Fourth be with you.") Between local filming locations, museums, and lore, the greater San Francisco Bay Area is the de facto center of the Star Wars Universe—at least we think so! Get ready, young padawans, because here are five Star Wars–associated destinations you won't want to miss.
1. Yoda Fountain, Presidio, San Francisco
Pay homage to the ultimate Jedi master with a visit to the Yoda Fountain in San Francisco's Presidio. The small but wise old creature (he's already over 900 years old when he succumbs to natural causes in Episode VI: Return of the Jedi) stands pensively atop a bronze fountain in front of the entrance to Industrial Light & Magic's Building B on the Lucasfilm campus. The renowned visual effects hub is officially off-limits to the public, but visitors can still enter its lobby to see life-size replicas of Darth Vader, Boba Fett, and even a First Order stormtrooper during weekday business hours. Little known fact, it is.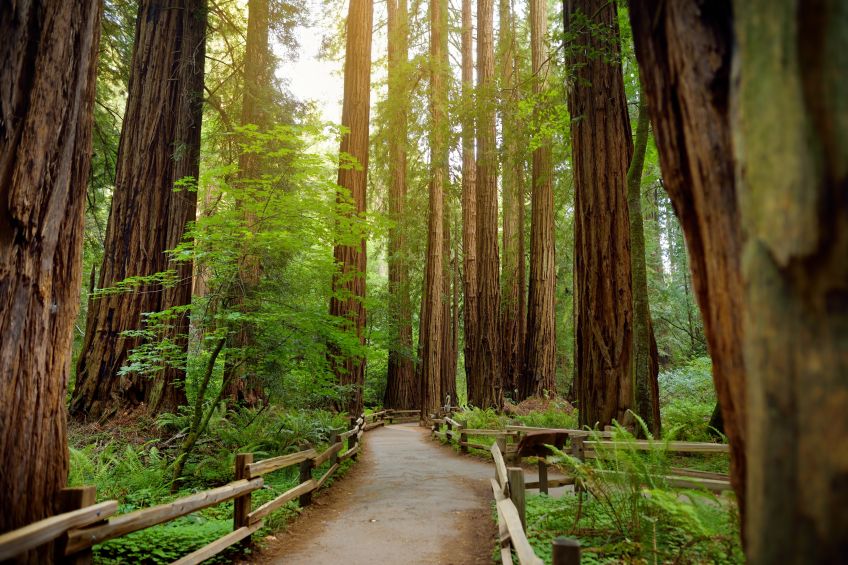 2. Muir Woods National Monument, Marin County
Keep an eye out for Ewoks while wandering among the towering trees of Marin County's Muir Woods National Monument, which served as background for Endor, a forested moon that first appeared in Episode VI: Return of the Jedi. Its resident "little furballs" (as Han Solo would call them) helped Rebel forces defeat the Galactic Empire in one of the film's most pivotal scenes. "Ewok" is an ode to the Northern California American Indian tribe, Miwok.
Rancho Obi-Wan, Petaluma
Visit the largest private collection of Star Wars memorabilia on the planet, if not the galaxy, at Rancho Obi-Wan. President and CEO Steve Sansweet is a former Lucasfilm employee, and he has spent years amassing this incredible collection. The 9,000-square-foot space is packed to the rafters with everything from stormtrooper helmets and lightsabers to action figures, bed sheets, and even a life-size carbonite-frozen Han Solo. Docent-led tours for up to 12 people must be booked in advance, and at least one person in your group must hold a Rancho Obi-Wan membership—both of which can easily be done through the nonprofit's website.
4. Imagination Park, San Anselmo
George Lucas wrote some of his most memorable storylines at his former San Anselmo Victorian home, so it's little wonder the famed director chose the town for bronze statues of two of his most iconic fictional characters: Indiana Jones and Yoda. Each figure stands atop his own rock in a circular fountain in downtown's Imagination Park. Yoda sports the same ruminating gaze as his Presidio counterpart because they're both the work of Berkeley artist Lawrence Noble, who sculpted them from the same cast. Yes, hmmm.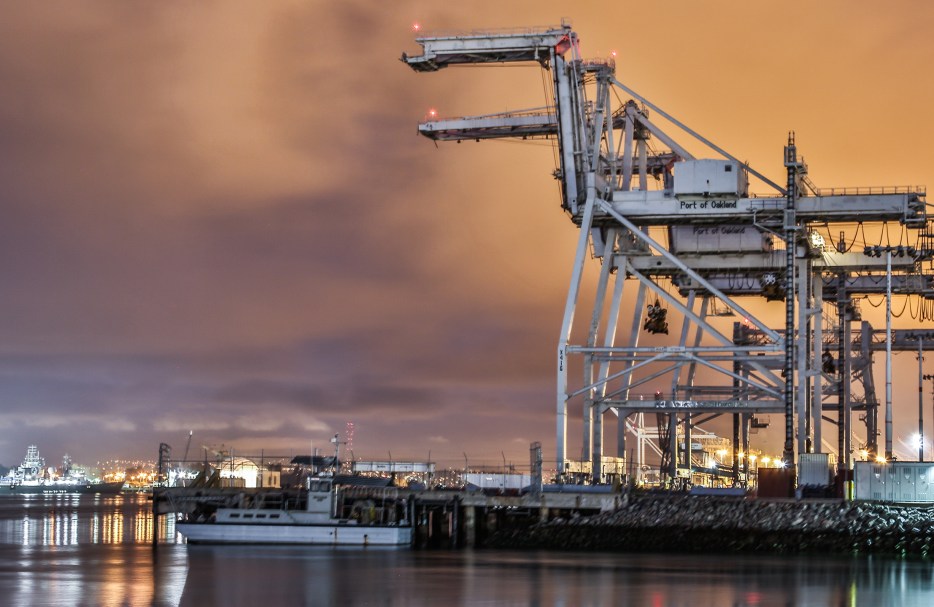 5. Port of Oakland, Oakland
Although Lucas himself debunked the theory that the Port of Oakland's container cranes were inspiration for Empire Strikes Back's AT-ATs (All Terrain Armored Transports), it's still impossible to look at them without thinking of the massive combat walkers carrying Imperial Forces across the ice planet, Hoth, to take on the Rebel base. For the best views of these intimating constructs, hop a ride aboard the San Francisco Bay Ferry heading toward Jack London Square (a superb stationary viewpoint), or head over to Oakland's Middle Harbor Shoreline Park, west of downtown.