Whether you're staying home or going out, safe adventures await.
Transform your backyard.
Create an escape at home by turning your yard into a fun zone. Set up classic outdoor games such as bocce, croquet, and corn hole, hold movie nights, and pitch a tent for the kids to play in (or sleep in, weather permitting).
Go apple picking.
The West boasts many varieties of apples you can pick right off the branch, from Golden Delicious to Gravenstein. To find farms and orchards throughout the state, visit pickyourown.org.
Watch a movie at the drive-in.
Drive-in theaters had been on the brink of extinction, but with social distancing guidelines in place, the outdoor screens are experiencing a resurgence. Find nearby locations at driveinmovie.com, and Walmart is showing films in its parking lots this fall.
Clean out your closets.
Being home means more time to assess clutter. Start with your closet, organizing clothes by category (pants, coats, etc.). From there, separate them into "donate" and "keep" piles, holding on to only the items you love to wear. Most nonprofits have returned to accepting donations, but call ahead as some are now open by appointment only. Learn more tips for decluttering your closets. 
Join a virtual book club.
Diving into a good book reduces stress, and a virtual club lets you connect with fellow readers. Start a group with your friends or join one at goodreads.com/group, where you'll find book clubs led by Oprah Winfrey and Reese Witherspoon.
Clean your gutters.
Admire the color-changing autumn leaves for a few days, then get to work. Stay ahead of blockage— and subsequent flooding—by clearing gutter debris at least twice a year: once in fall and once before the rains begin in spring.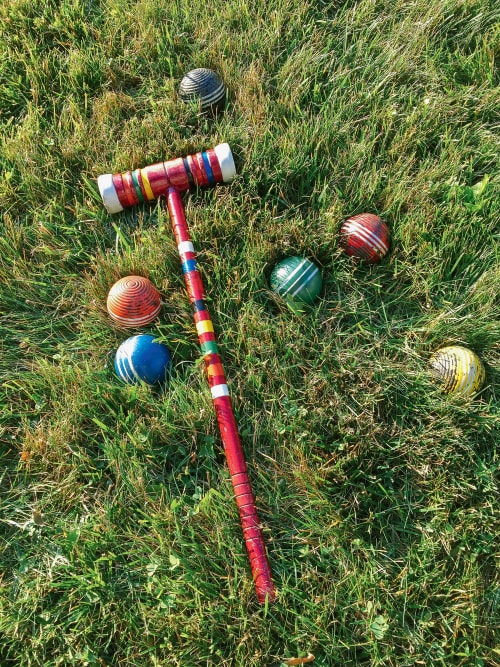 Name your car.
Herbie, Lightning McQueen, Chitty Chitty Bang Bang… a great vehicle deserves a great moniker. If you haven't yet bestowed one on yours, this is a prime time: Oct. 2 is National Name Your Car Day.
Thank your neighbor.
National Good Neighbor Day is Sept. 28, but you can observe it anytime. Send around freshly baked cookies to lift neighborhood morale—and you'll boost your chances of borrowing a power drill or finding a cat sitter when you need one.
Change your batteries.
An easy reminder for twice-annual battery replacement in smoke and carbon monoxide detectors: Change them with the clocks—this fall on Nov. 1. Don't forget that hardwired devices have backup batteries, too.
Get your PSL.
Starbucks spent three months testing recipes for the original pumpkin spice latte. Save a trip and a few bucks by making your own version at home.