Sights and Events
Come late November, downtown Sisters gets gussied up for the holidays, as workers drape thousands of lights along Cascade, Main, and Hood Avenues. Catch a peek of the illuminated Christmas tree in Fir Street Park to really get in the spirit. North Fir Street and East Main Avenue.
Fika, the beloved Swedish tradition of pausing for a pastry and coffee, gets an Oregonian twist at Fika Sisters Coffeehouse. The shop typically hosts local artists for a seasonal market in November, with events—make-your-own gingerbread cookies sessions and evening concerts—through the holidays.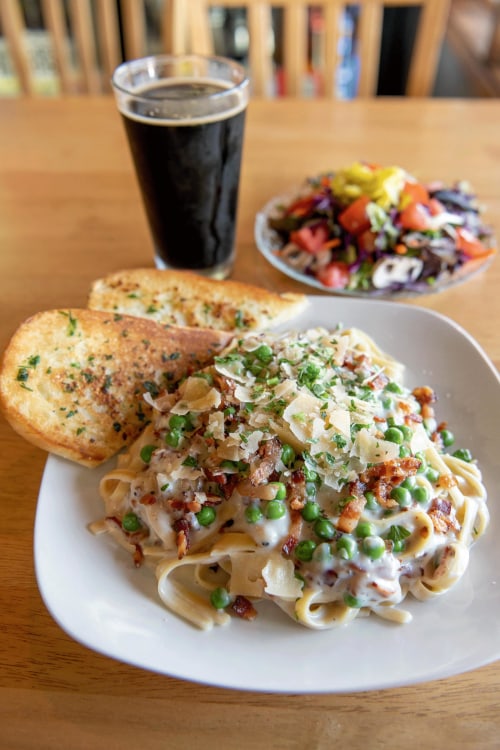 Eats
On cold winter nights, the brick fireplace inside Chops Bistro will likely be roaring. After a long winter day, so will your appetite. Try the seared ahi with cucumber and avocado appetizer, move on to the rib eye, and finish the night with triple chocolate mousse layer cake served with dark cherry ice cream.
After hitting the slopes, replenish all those hard-spent calories at R Spot, a bustling Italian eatery that serves up steaming bowls of carbonara and other delights. Kids will love building their own pastas.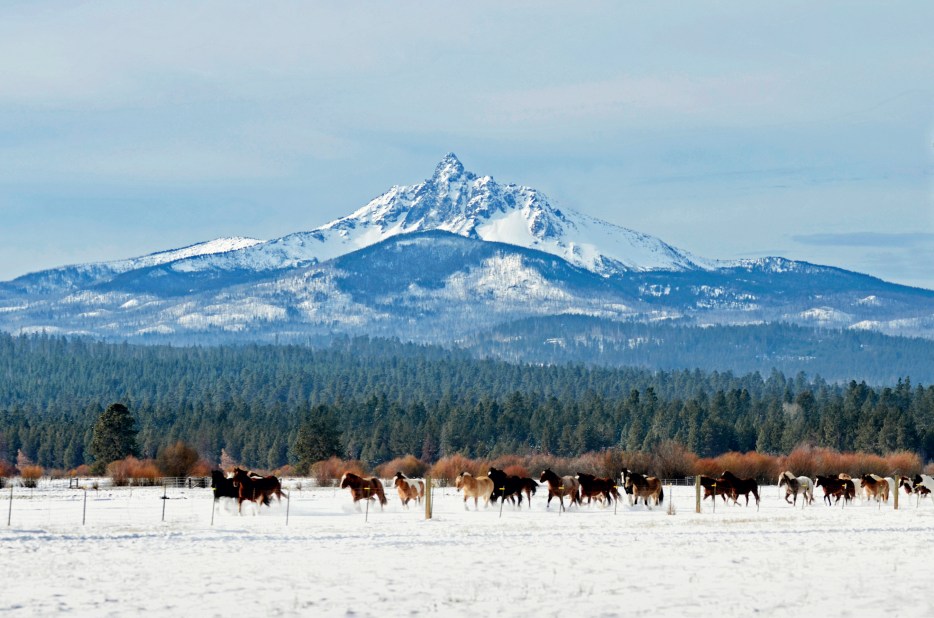 Outdoors
Body need a break from skiing Mount Bachelor? Head an hour west of town over the Cascades for a soak in the 102-degree mineral baths at Belknap Hot Springs on the McKenzie River. Day guests are welcome for soaks by the hour.
Pile the family into a horsedrawn carriage and snuggle up with blankets and hot chocolate for a half-hour ride around the forest and meadows of Black Butte Ranch. Pose with the Belgian draft horses for the best holiday card ever.
The South Trail to the Whychus Creek Scenic Overlook wends for half a mile through ponderosa pines, making it an ideal snowshoe hike. Your reward is a sweeping panorama of the Cascades and the Whychus Wild and Scenic River area.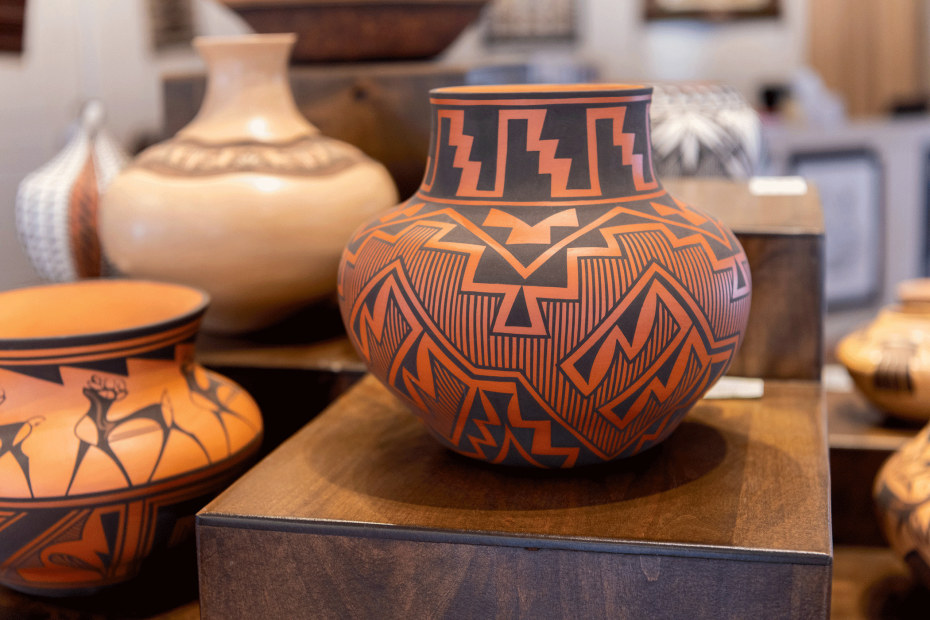 Shops
One block north of Cascade Avenue, tucked inside a tidy cabin, look for Canyon Creek Pottery, where artist Kenneth Merrill has been turning clay into stunning lamps, bowls, and other items for decades.
Hood Avenue is the center of the town's antique and arts district, and Raven Makes Gallery is one of its highlights. Wander in to browse ornate baskets and other extraordinary works by contemporary Native American artists. Don't miss the jaguar head, made of more than 125,000 tiny beads, hanging in the back.