"Buy now, pay later" loans are the fastest-growing way to pay for goods and travel online, and if you haven't noticed them yet, you likely will before your holiday shopping is done.
Many e-commerce retailers and some brick-and-mortar merchants are rushing to offer these short-term installment loans at checkout through third-party companies such as Affirm, Afterpay, Klarna, Paypal, and Sezzle.
Buy now, pay later (BNPL) loans are the opposite of layaway plans, where buyers pay for a purchase over time and take it home when the full price is met. With BNPL, also called point-of-sale financing, shoppers get the merchandise upfront and pay for it over several weeks or months. The most common plan, "pay-in-four," requires 25 percent down with the balance paid in three bimontly installments.
They're billed as being quick, easy, and free, and sometimes they are. Most charge no fees or interest if they are paid on time. But every provider has different approval criteria, terms, late penalties, credit limits, and credit-reporting policies.
If you get multiple loans, "you have to keep track of which day [they are] going to hit your checking account," says Chuck Bell, programs director with Consumer Reports. They could get costly if you rack up late fees and overdraft charges, or if they cause you to overspend.
Here's how they work, and what to watch out for.
Signing Up
Merchants typically have partnerships with one or two BNPL companies whose names appear at checkout. Target partners with Sezzle for small-ticket items and with Affirm for purchases over $100. Afterpay, which is being acquired by Square, is popular with apparel retailers. Many travel providers use Uplift.
You provide information—such as your name, address, phone number, date of birth, and Social Security number—to the BNPL company at checkout or on its app. You'll get approved or denied almost instantly, and then repay the loan with a debit card, credit card, or electronic bank transfer.
Most BNPL lenders do a "soft inquiry" on your credit report, which does not affect your credit score. Traditional lenders do a "hard inquiry," which may ding your score.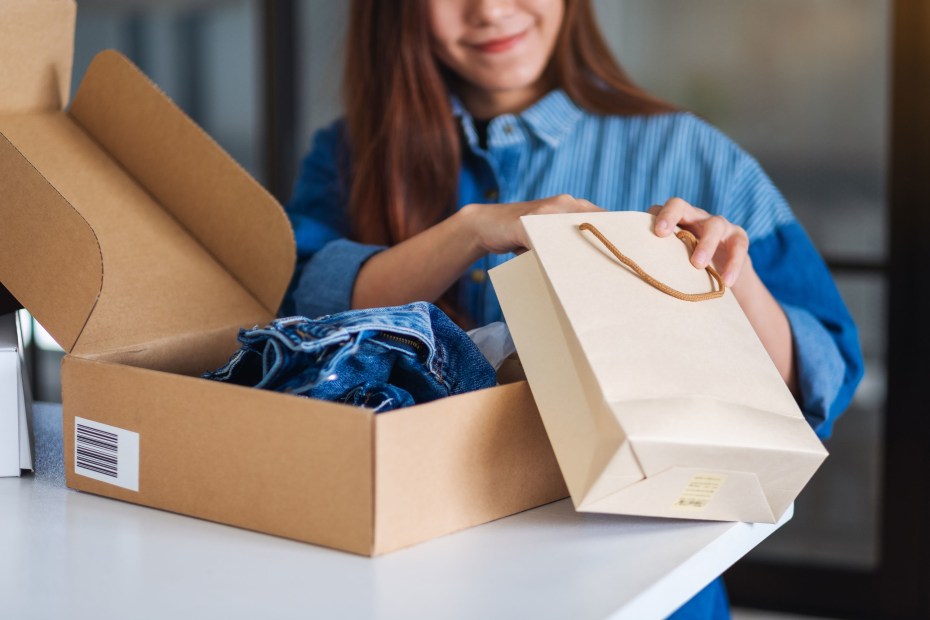 Terms and Fees
Most BNPL lenders don't charge interest but do charge late fees, typically $7 to $10 per missed payment, capped at 25 percent of the purchase price.
Affirm has two options: a pay-in-four plan due in six weeks and longer-term loans ranging from three to 48 months. It never charges late fees, but interest rates range from zero to 30 percent depending on the merchant, borrower, product, and purchase amount.
Credit Reporting
Most BNPL providers do not report your payment history to credit bureaus, so on-time payments won't boost your credit score. Late payments won't hurt your score, unless your past-due account is turned over to a collections agency that reports it.
Sezzle allows consumers to opt in to credit reporting. Affirm does not report pay-in-four loans to credit bureaus but does report many longer-term loans.
Of the 44 percent of Americans who have used BNPL, about a third missed at least one payment and 72 percent of those thought it hurt their credit score, according to a Credit Karma survey in August 2021. "Consumers aren't really clear what they are signing up for and potentially not understanding the repercussions" of late payments, said Colleen McCreary, Credit Karma's consumer financial advocate.
Returns and Disputes
Getting refunds can be complicated if you return merchandise before you've finished paying for it. "When you return a credit card purchase, everything has been paid for," McCreary says. With BNPL "they have to figure out where you are in the cycle," and refunds can be delayed.
Also, "BNPL companies don't offer the same dispute protections as credit cards if the item you purchase is faulty or a scam," the Consumer Financial Protection Bureau says.
With BNPL, "you get no credit for good behavior and no rewards" such as credit card points, Bell added. "But if you can be responsible and keep track of the payments and where they are going, it's a really nice, in most cases interest-free option."