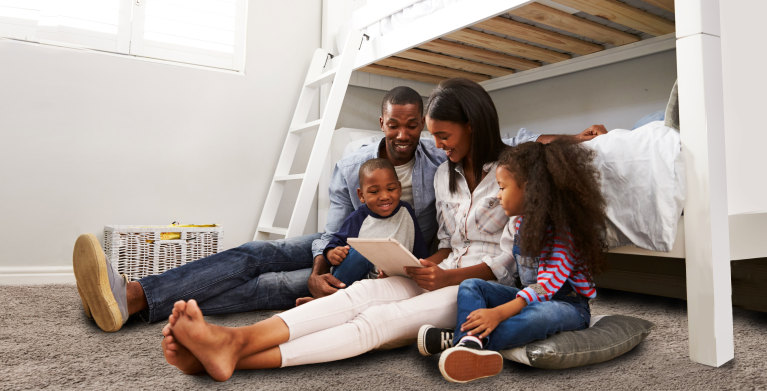 AAA Classic vs.
Plus Membership
Benefits
Find the right AAA Membership for you and your family. 
With your AAA Membership, you get access to tools and people who can help you outsmart life in all kinds of ways, from DMV and notary services to expert vacation planning—as well as legendary roadside assistance when you need it.
AAA Membership comes in three different levels—Classic, Plus, and Premier—with benefits tailored to your lifestyle. No matter which plan you have, you'll get up to four roadside service calls per year—in any car, whether you're the driver or passenger—as well as complimentary travel planning services and discounts at thousands of restaurants and hotels nationwide.
Not sure which level is right for you? Read on to learn more about the differences between AAA Classic and AAA Plus.
AAA Classic vs. AAA Plus: What's the difference?
With AAA Classic, you get access to the essential services AAA provides: car registration and other select DMV/MVD services in some branches, identity theft protection, up to 5 miles of towing, emergency fuel delivery, and reimbursement for car locksmith fees (up to $50). You're also eligible for AAA Member discounts and $25 savings on AAA-branded batteries, installation included.
Learn more about the value of AAA Membership.
With AAA Plus, your benefits are more robust. You get the same perks that come with AAA Classic, as well as:
100 miles of towing;
up to $100 reimbursement for car locksmith fees;
emergency fuel and delivery;
up to $750 in trip interruption insurance
up to $250 in lost luggage coverage worldwide. 
Looking for more? AAA Premier provides the highest level of AAA benefits, including 200 miles of towing and additional travel protection.  
Add a Family Member
Add a member of your family to your plan at a discount. They'll get the same benefits—including legendary roadside assistance, no matter whose car they're in. Learn more about adding a family member to your plan.
AAA Membership pays for itself
From legendary protection and peace of mind to unexpected perks and savings, the more you use the products and services of AAA Membership, the more you benefit. Outsmart your wallet and start saving hundreds and hundreds of dollars each year by getting the most out of your AAA Membership each and every day of the year.
Ready to join AAA and get the most out of your Membership?