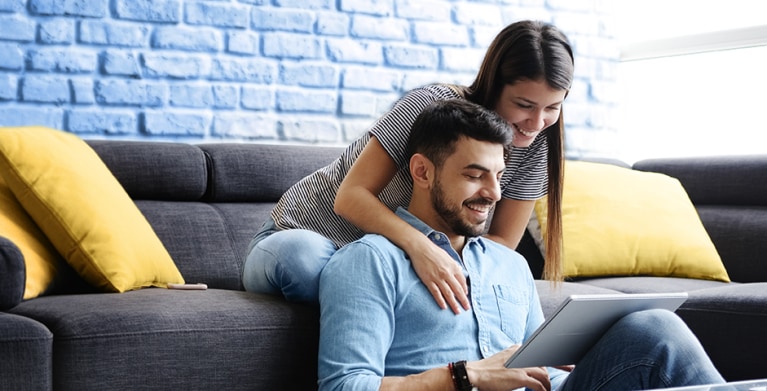 AAA Plus Membership
See all that comes with AAA Plus Memberships.
The most popular AAA Membership plan.
You know you can rely on AAA for its incomparable roadside service, discounts, and travel planning expertise, but did you know you can get even more benefits when you sign up for AAA Plus?
AAA Plus includes all the perks that come with AAA Classic, but works even harder for you with 100 miles of towing, more help when you find yourself locked out of your car, expert identity protection, and coverage for travel insurance and lost baggage.
AAA Membership brings peace of mind on the road and at home, plus access to exclusive savings on thousands of goods and services—including hotels, rental cars, and entertainment. You might even be surprised to hear AAA can help you tackle that to-do list with select DMV/MVD and notary services at most local branches. The friendly AAA Travel counselors can also help plan your next trip so you can relax and not worry about the little details.
How much does AAA Plus cost?
---
$94.99 per year.
Add family members to your plan at a discounted rate, and they'll receive the same benefits—including AAA's famed roadside assistance, no matter whose car they're in. Pricing varies by state.
What benefits come with AAA Plus Membership?
---
Your AAA Membership comes with much more than a tow truck. All AAA plans have roadside assistance in anyone's car (up to four service calls per Member each year), discounts at more than 100,000 locations including hotels and restaurants, and full-service travel planning with exclusive deals for AAA Members.
AAA Plus Membership benefits include:
100 miles of standard towing, including bicycles.
Emergency fuel delivery included.
Up to $100 locksmith reimbursement if you're locked out of your car.
$25 savings on AAA-branded batteries, installation included.
Discounts at more than 7,000 AAA-approved auto repair shops.
Select DMV/MVD and notary services in most AAA branches.
Hertz Gold Plus rewards membership (complimentary additional driver).
Members-only discounts at thousands of locations nationwide.
Expert travel consultants to help plan your next vacation, cruise, or getaway.
Up to $750 in trip interruption insurance.
Up to $250 in lost baggage coverage.
Identity theft monitoring.
Optional coverage for motorcycle and RV in some states.
Emergency roadside assistance becomes available 48 hours after your Membership purchase.
Explore all the membership benefits and services available to AAA Members.
How does AAA Plus compare to other AAA Membership benefits?
---
From legendary protection and peace of mind to unexpected perks and plentiful savings, the more you use the products and services that come with AAA Plus Membership, the more you benefit. Save hundreds of dollars each year by getting the most out of your AAA Membership every day of the year.
Looking to get more from your AAA Membership? See how AAA Plus compares to AAA Premier—the perfect choice for frequent travelers.
Membership That Gives You More