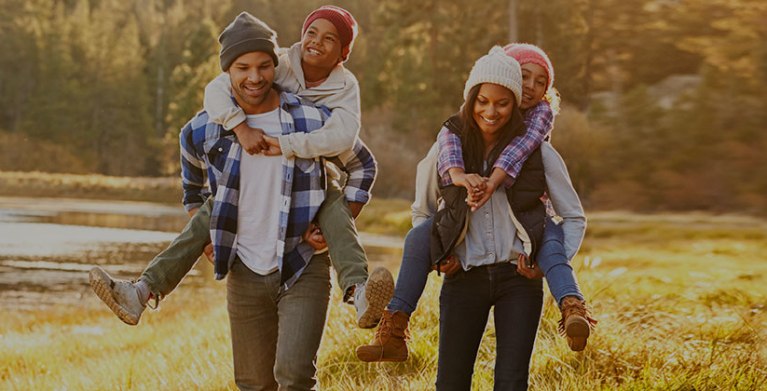 Plus vs. Premier Membership Benefits
Compare the benefits of AAA Plus and AAA Premier Memberships.
AAA offers three Membership plans—Classic, Plus, or Premier—to provide the assistance that fits your lifestyle. All AAA Membership levels offer up to four roadside service calls per year—no matter whose car you're in, even if you're the passenger—complimentary travel planning, discounts at restaurants and hotels, and access to select DMV/MVD and notary services at your local AAA branch. Unlock more towing miles, trip-interruption insurance, and more with the most popular plan, AAA Plus, or upgrade to AAA Premier for even more value, including RV and motorcycle towing, medical evacuation insurance, and lots more.
AAA Plus vs. AAA Premier: What's the Difference? 
AAA Plus offers you peace of mind at home and on the road. On top of the standard benefits that come with AAA Classic, you get up to 100 miles of towing, emergency fuel and delivery if you run out of gas, locksmith service reimbursement for your car (up to $100), and essential lost baggage and trip interruption insurance. 
AAA Premier is a great choice if your miles tend to add up, whether on the road or overseas. You get everything that comes with AAA Plus Membership, plus:
200 miles of towing;
RV and motorcycle towing;
Up to $150 reimbursement for locksmith fees (home or car);
Up to $50 reimbursement for windshield repair;
Trip interruption insurance (up to $1,500);
Lost baggage coverage (up to $500);
Worldwide travel accident insurance;
$25,000 emergency medical transportation coverage.
What is the Cost of AAA Plus vs. Premier Membership?
---
Add a member of your family to your plan at a discount. They'll get the same benefits—including legendary roadside assistance, no matter whose car they're in. Learn more about adding an additional family member or loved one to your AAA Membership. 
Ready to join AAA and get the most out of your Membership?