There's nothing quite like a gooey cinnamon roll and a steaming cup of coffee or tea to warm cold hands and enliven the taste buds. And while you can't go wrong with just about any cinnamon roll, how do you find the ones that rise above the rest? We've scoured the West, from Sacramento to Cheyenne, to bring you the best of the bunch.
Spinners Cinnamon Rolls, Sacramento
A legendary mom-and-pop shop tucked inside a 76 Gas Station in the city's South Land Park neighborhood, Spinner's dishes out fresh-from-the-oven, buttery cinnamon rolls with just the right amount of sweetness. Along with glazed original, their flavors include walnut—which adds a nice crunch to the soft pastry—and the more Danish-like apple cinnamon roll. 
Devil's Teeth Baking Company, San Francisco 
Sticky, huge, and loaded with butter, sugar, and spice, the cinnamon rolls at this Outer Sunset bakery tend to sell out quickly, especially on weekends, so be sure to get here early for your share. The beloved rolls are made without frosting or icing, which means the caramelized filling and airy dough take center stage. Ask for yours served warm for the ultimate mouthwatering treat.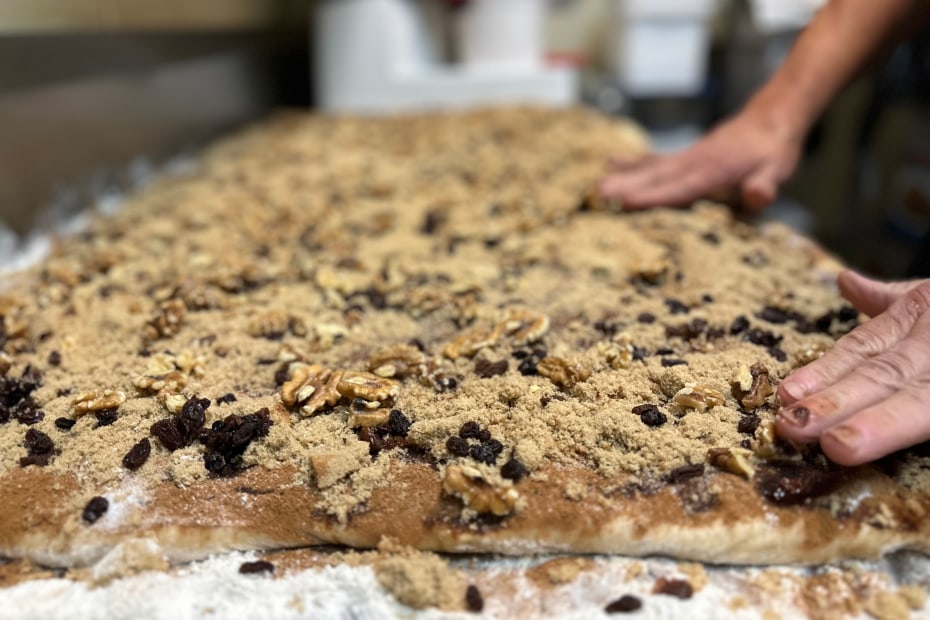 Red Rock Cafe, Sedona, Arizona 
Sedona's beloved all-day brunch spot is known for its giant cinnamon rolls. The whopping three pound buns are made fresh daily, with butter, and risen twice to make them extra soft. Brimming with raisins, walnuts, and loads of brown sugar, each frosting-topped treat is large enough for several people to snack on…and then some!
Squarz Bakery & Cafe, Tempe and Scottsdale
Squarz's cinnamon roll croissant puts a unique spin on the traditional sweet by using rich brioche dough layered with butter and cinnamon sugar for a flaky, laminated pastry. Topped with frosting and a cinnamon drizzle, you can try it on its own or in the company of one of the cafe's mini savory-stuffed pies or croissant-crust pizzas. 
Perenn, Reno
Flakey, light, and beautifully glazed, the croissant cinnamon roll from Perenn is a modern take on the classic bun. Slide up to the bread counter at their location in Midtown or dig in tableside on the patio at their cafe in the Village at Rancharrah.
Coffeebar, various locations in Nevada and California
You can find Coffeebar's hearty rolls at most of their locations, but they often sell out quickly. If you can't make it in early, their Truckee location is the ideal spot to go. The working bakery behind the counter keeps the case stocked and the sticky goodness rolling. The house-made dough is topped with a tidy ring of thick frosting that's begging to be dipped into as your rip off golden hunks. Pair it with the perfectly sweetened rooibos chai latte or a cozy cardamom latte to keep the warming spices coming.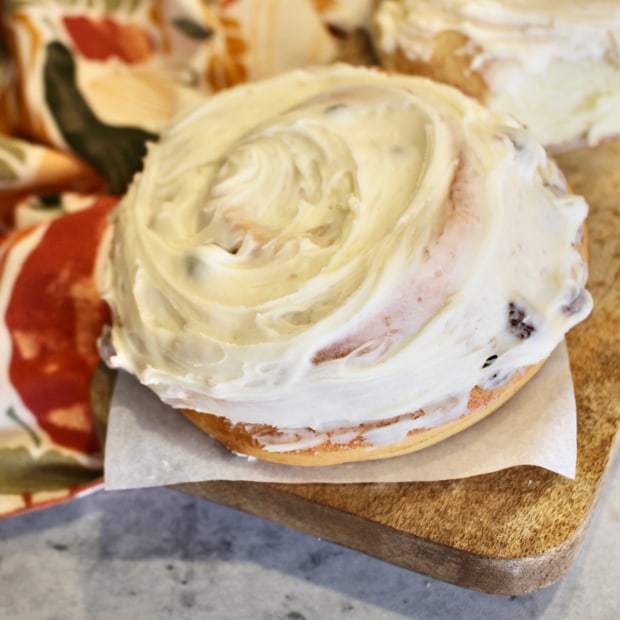 Lehi Bakery, Lehi, Utah
Established in 1969, Lehi's family-owned bakery dishes out a range of cinnamon roll flavors, including regular old-fashioned, raisin, orange, and raspberry. The landmark eatery is also known for its famous square donuts, as well as cakes, cupcakes, brownies, and pies. 
Parowan Cafe, Parowan, Utah
There's a reason the city of Parowan boasts that it's home to the Best Cinnamon Rolls in the West. Located on Main Street, Parowan Cafe has been thoughtfully crafting cinnamon rolls for more than a century, and you can tell. Bite into a roll—with or without raisins, your choice—fresh from the oven and let the warm icing and butter topping perfectly meld the flavors together. Parowan Cafe should be your first stop on the city's self-guided Sweet Tour, which features various stops with their own twist on the decadent pastry. 
Calico Cupboard Cafe, Mount Vernon, Washington
Since 1981, Calico has been rolling out what they call the "sweetest buns in town," tender cinnamon rolls piled high with cream cheese frosting and served with a fork and knife, so that you can savor each and every bite. The cafe and bakery also has locations in nearby La Conner and Anacortes.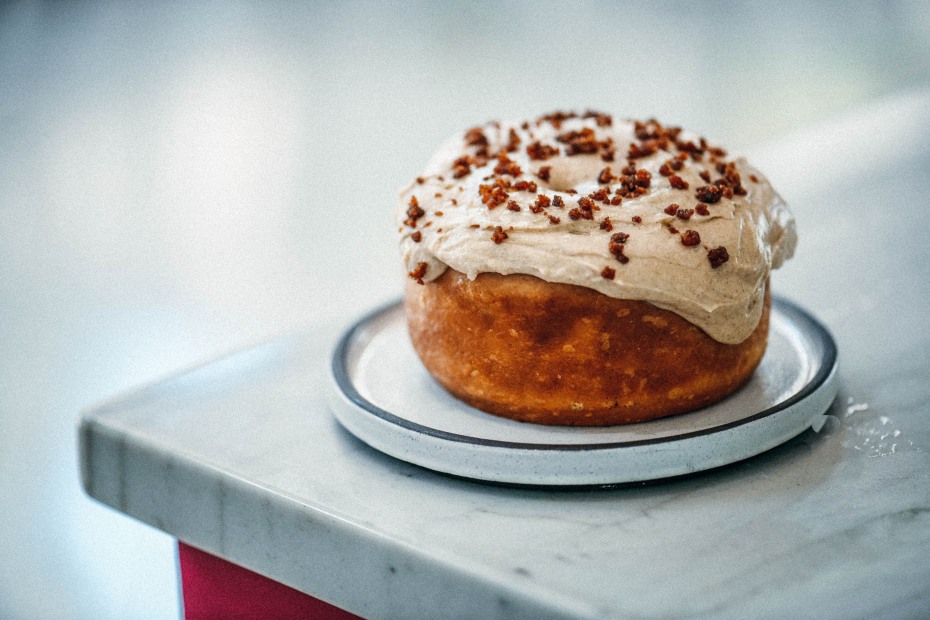 Kinnamōns, Portland
Kinnamōns gets its name from kinámōmon, the Greek word for cinnamon. The aptly named bakery is one of Portland's newest, a space dedicated to bringing the beloved treat to a whole new level through alluring flavors combos such as dulce de leche, cookies and cream, maple bacon, and strawberry lemon curd. Each roll is individually baked in a springform mold, creating perfectly rounded works of edible art. Pair the signature dish with one of their many caffeinated drinks, including local tea, drip coffee, and white chocolate raspberry mocha. 
Luxury Diner, Cheyenne, Wyoming
Sit down to an enormous homemade cinnamon roll in what was once an operating trolley car. The casual diner is an ideal spot for savoring the freshly made pastry, either post-breakfast or as your main meal. Just be warned, each monster-sized roll is big enough to feed a family of four…maybe more. 
Stella's Kitchen and Bakery, Billings, Montana
A Billings Gazette winner of Best Breakfast in Billings for 13 years running, Stella's whips up a variety of cinnamon rolls and serves them all day long. Try the self-proclaimed, "world-famous" cinnamon roll topped with whipped butter, or if you're looking for something even sweeter, the white caramel version loaded with walnuts. Should you need to begrudgingly share, they offer a giant roll that weighs close to a pound. There's also a gluten-free cinnamon swirl muffin that packs in the flavor without the wheat.