Via readers share some of their favorite pizzerias in the West where the toppings are sure to impress. 
Cheese Board Collective, Berkeley, California
"The toppings are what foodies' and cheese buffs' dreams are made of," Lisa Bermeo writes of the Cheese Board Collective. "They may include cave-aged cheeses, garlic olive oil, garden-fresh vegetables, or hints of lemon."
Pie Hole, Salt Lake City
"Find something for every taste," Marybeth Powell says of Pie Hole. "The potato bacon sounds weird, but it will change the way you think of pizza."
Smack Pie Pizza, Lodi, California
"Go for the create-your-own option, with a choice of sauces and toppings ranging from fresh fruit to jalapeño peppers," Tonya Tamariz recommends when dining at Smack Pie Pizza. "It's a crowd-pleaser!"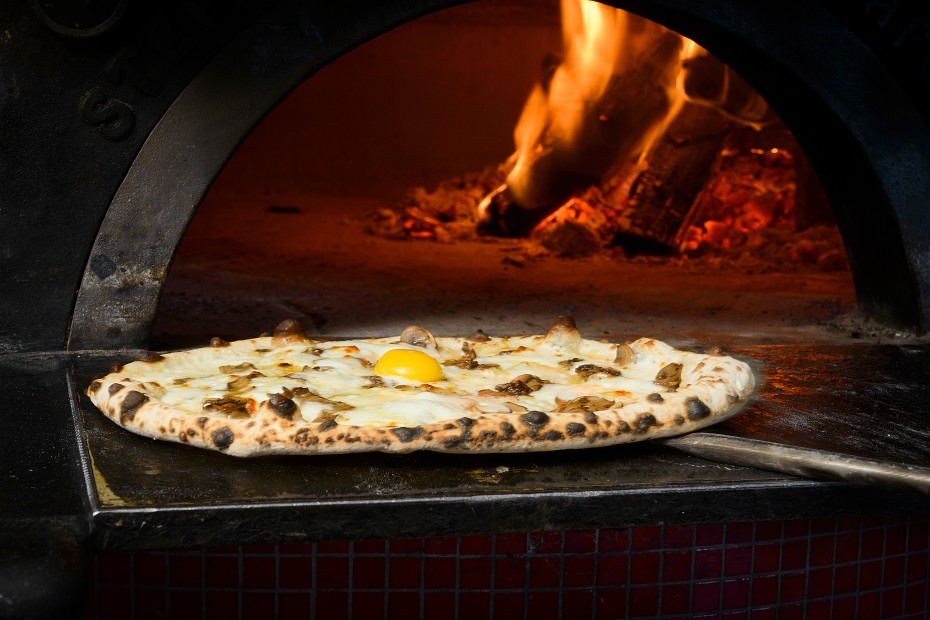 SouthCreek Pizza Co., Reno
"The Nomad combines fresh and smoked mozzarella, shiitake mushrooms, truffle cheese, and truffle oil," Sally Hall writes of SouthCreek Pizza Co. "Tableside, a waiter spreads a soft-cooked egg yolk around."
Tony's Pizza Napoletana, San Francisco
"The Romana was like nothing I'd seen before," Emily Puro says of Tony's Pizza Napoletana. "A rectangular crust topped with three combinations to make a meal: appetizer, entrée, and dessert."
Coburg Pizza Company, Coburg and Springfield, Oregon
"These guys invented inventive," Pat Stevenson declares of Coburg Pizza Company. "They have crazy pies like jambalaya, Alaskan salmon, and the Nacho Usual. This is where you come if you're tired of the old standbys—although they have those, too."
Lovely's Fifty-Fifty, Portland
"Unexpected combinations of ingredients," Elisa Stevens says of Lovely's Fifty-Fifty. "I'm a fan of the one with Brussels sprouts, roasted brown russet apples, caramelized onions, sage, and pancetta. I like to finish off with a scoop of homemade salted caramel ice cream. My mouth is watering just thinking of it!"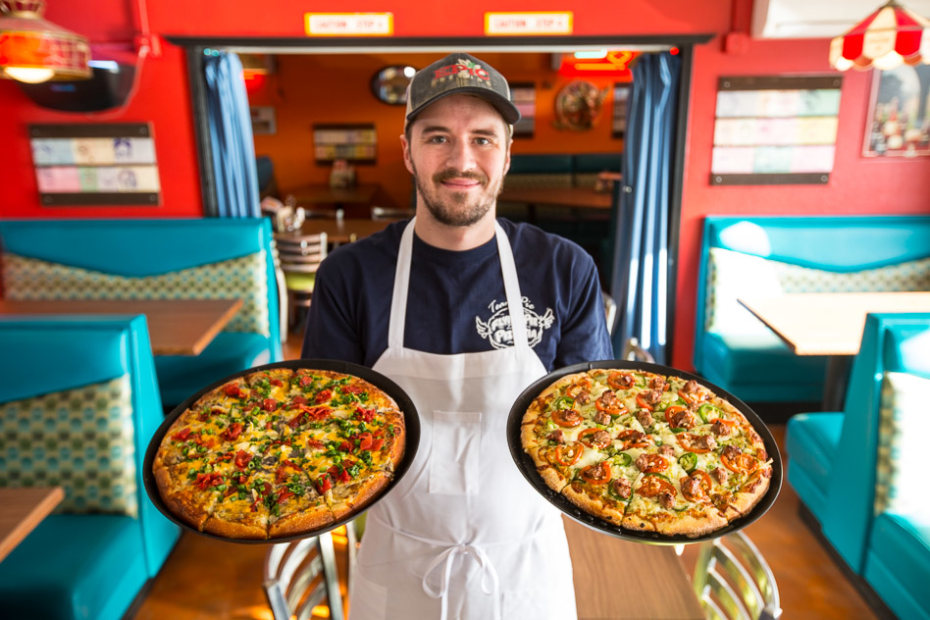 Flying Pie Pizzaria, Boise
"So many unique creations," Rob Lundgren says about Flying Pie Pizzaria, "including Acapulco Verde, with a black bean sauce, both mozzarella and sharp cheddar, a chile-and-lime verde sauce, and fire-roasted tomatoes."
Marzano's Pizza Pie, Manzanita, Oregon
"Find delicious pizzas just a stone's throw from the Pacific Ocean, where the scent of roasting garlic extends for blocks," Dan Haag says about Marzano's Pizza Pie. "The prosciutto and potato version, with a garlic olive oil sauce, is like breakfast and dinner in one."
Messenger Pizza, Nampa, Idaho
"One slice is a whole meal," Kathryn Brown says of Messenger Pizza. "My favorite is the Jalapeño Popper—cream cheese, jalapeño peppers, and fresh pineapple—but all the pies are wonderful."
Solstice Wood Fire Café & Bar, Hood River, Oregon
"This waterfront spot slings wood-fired pies with distinctive local ingredients," Rebecca Thistlethwaite says, describing Solstice. "The Country Girl Cherry features dried local cherries, chorizo, and goat cheese."