When the nights turn long, chilly, rainy, and even snowy in winter, our reflex is to hibernate. But if you venture out to these restaurants in the West, you'll be rewarded with an especially warm and cozy ambiance.
The Viking Yurt, Park City, Utah
Head to Park City Mountain Resort for a truly unique dining experience. The four-hour adventure begins with a sleigh ride up 1,800 feet to the top of the mountain, where diners enjoy a six-course dinner inside a yurt. All the ingredients for the repast—which include steaming glogg (a hot, spiced wine drink), lobster and salmon soup, and short ribs with Jarlsberg mashed potatoes—are hauled up by snowmobile. The Viking Yurt, only 30-feet wide and heated by a wood stove, hosts dinner December through March. "It's so intimate,'' says owner Joy Merritt Vik. "We have a piano player, which makes it like a private piano concert for 40 people each night.''
Michael's Gourmet Room, Las Vegas, Nevada
When Michael's Gourmet Room relocated from the old Barbary Coast Hotel to the South Point Casino 11 years ago, only two artifacts made the move: the stained-glass front door and the magnificent stained-glass dome with floral garlands. Not surprisingly, the red-velvet wing-backed seats directly under the dome are the most sought after. "We have only 15 tables. It's very romantic and small,'' says Jose Martel, who has been the maître d' for more than 20 years. "We're an old-style Vegas gourmet restaurant.'' That means table service galore, with Caesar salad tossed, Dover sole deboned, and bananas foster flambéed right in front of you.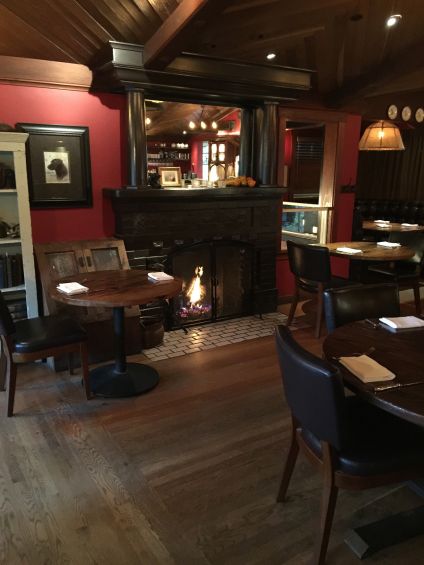 Goose & Gander, St. Helena, California
Whether seated upstairs or downstairs, at Goose & Gander you are guaranteed to be comfy and snug. That's because this hunting lodge–style pub with tufted leather banquettes sports a roaring fireplace on each level. Just take it from chef Nic Jones, who says, "We have the coziest bar and fireplaces in town, where I have personally spent many rainy winter nights enjoying a St. Bernardus Ale and hot duck fries with garlic aioli.'' Or choose the soothing mushroom soup with chives. The signature burger can be gilded further with the addition of duck egg, bone marrow, or seared foie gras.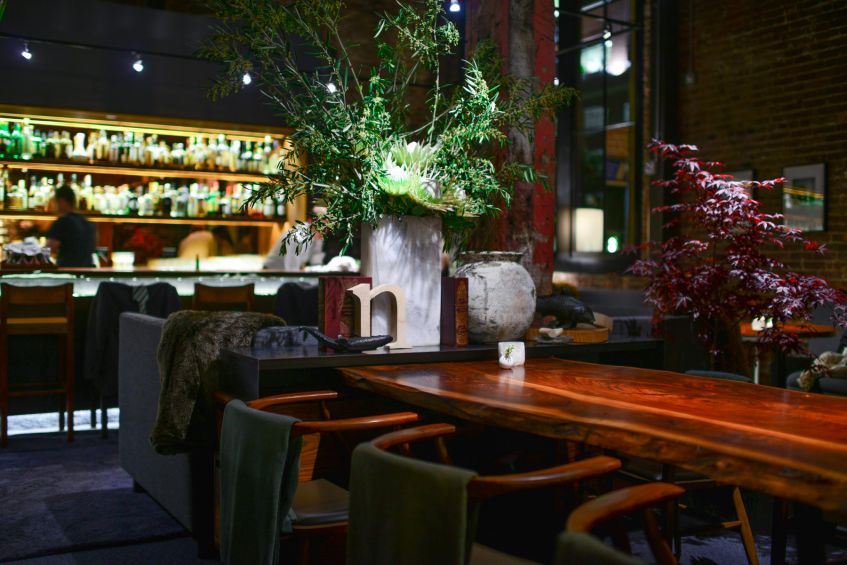 Saison, San Francisco, California
It's no surprise that three-Michelin-starred restaurants sweat the details. At Saison, that includes specialty handmade plateware, fish tanks to hold live seafood, and $500 custom cashmere throws draped on the back of each chair in case guests catch a chill. "These add an element of refinement to the dining experience," says Bevan Bunch, director of operations. "We want to ensure our guests feel absolutely comfortable.'' While you snuggle in cashmere, feast on an otherworldly tasting menu that might include abalone braised in seaweed and its own juices, specialty vegetables from local farms, and ice cream with coffee bean oil and pineapple "soup" infused with pineapple sage and citrus. Considering the cashmere and upscale menu, it's perhaps no surprise that Saison is a major splurge for most—the prix fixe meal runs $398, yes, per person. 
Californios, San Francisco, California
After earning two Michelin stars in 2017, it's a given that the tasting menu at Californios by chef Val Cantu is exceptional, with updated and upscale takes on favorite foods such as black bean tamales, wagyu carne asada, and foie gras churros. But so is the restaurant's interior, which was designed by his wife Carolyn Cantu. The small restaurant has cloistered coziness from unexpected black-painted walls. "We looked for a really warm black, and settled on this one for its depth,'' says Carolyn Cantu. "We wanted to go with a dark color scheme so that you would feel enveloped by the space.''