Not all California wine country dining revolves around Michelin stars and eye-popping prices. A few of our Sonoma County favorites keep the focus on hometown roots, local bounty, and approachability, proving that the county's laid-back vibe is stronger than ever.
Handline
In Sebastopol, restaurateur Lowell Sheldon and his partner Natalie Goble have transformed a former Foster's Freeze into Handline, where elevated fast-casual favorites highlight local recipes and ingredients with a twist of SoCal inspiration. The El Coronado fish tacos transport diners to the beach, with a generous serving of crispy rockfish in thick, hand-milled corn tortillas. The smothered pumpkin side, an earthy bowl of roasted seasonal squash covered in mole and topped with crunchy pepitas, stands out for its intense umami flavor. The stylish interior enhances the overall dining experience, which begins with ordering at the counter and ends, if one is lucky, with a soft-serve ice cream inspired by the restaurant's former incarnation.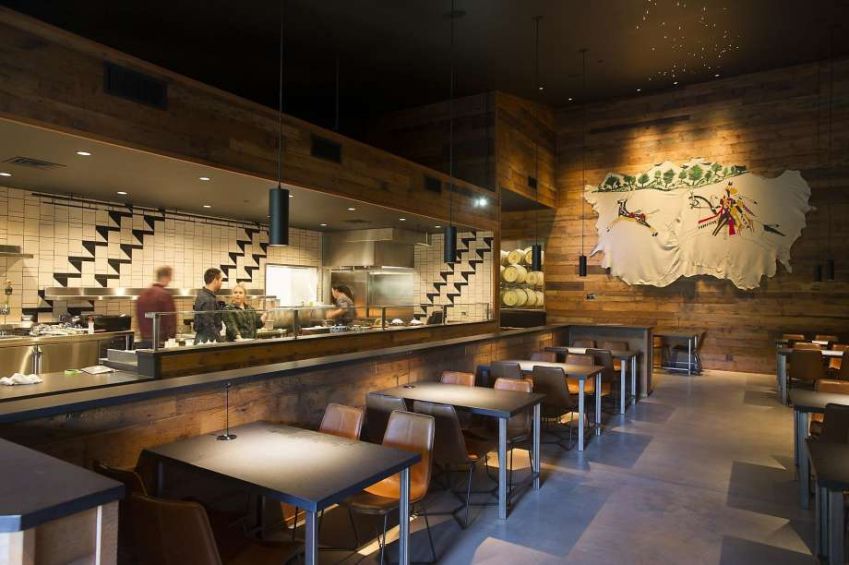 Weromocomoco
Up in Geyserville, famed filmmaker (and NorCal icon) Francis Ford Coppola forges new territory at Werowocomoco, the eatery at his Virginia Dare Winery. Its pronunciation may pose challenges (just call it Wero—it doesn't mind), but the menu, honoring American Indian cuisine, is easy to savor, full of flavor combinations and ingredients indigenous to the United States. Order a shredded bison fry-bread taco at the counter and sip a glass of White Doe, a blend of chenin blanc and viognier, to offset each rich bite. A zingy blackberry lemonade also does the trick.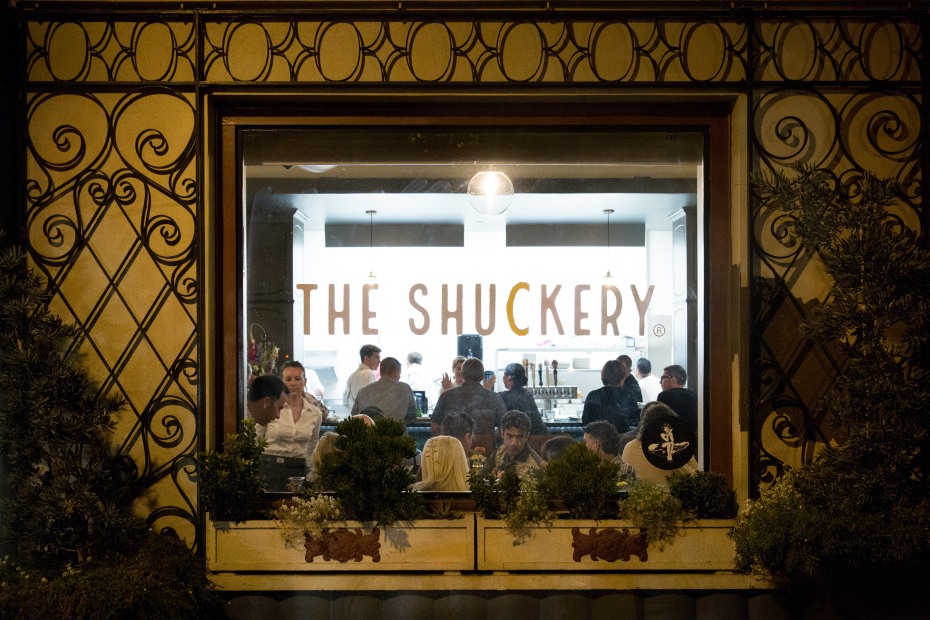 The Shuckery
Bewitched by bi-valves? Then head to downtown Petaluma's the Shuckery. Sisters Jazmine and Aluxa Lalicker, otherwise known as the Oyster Girls, have long operated their traveling oyster shucking and catering services throughout the Bay Area. But they've finally planted roots in the Hotel Petaluma. Grab a seat at the groovy, tiled bar for a front-row ticket to the action. Expert shuckers free the creamy mollusks from their shells, then serve them fresh over ice, baked in classic Rockefeller style, or chipotle barbecued for some extra kick. Elsewhere on the seafood-centric menu, an unexpectedly light clam chowder, rich with fresh clams, bacon, and potato, earns instant-classic status.
Tasca Tasca
Portuguese eatery LaSalette has been a downtown Sonoma staple since it opened in 1998. Then, chef/owner Manuel Azevedo added another gem to his portfolio: Tasca Tasca, a tapas restaurant and wine bar. Family photos from the chef's native Azores warm the homey interior; his family's long history of farming in Sonoma infuses the menu, which is wide-ranging, tantalizing, and very well-priced. Diners choose three, five, or more small dishes to compose their own tasting menus. Options range from traditional bacalhau (salt cod cakes) to playful flavors (Portuguese mac and cheese), with a creative dessert menu to boot (olive oil ice cream). Try a Portuguese wine, like the slightly effervescent vinho verde, to wash it all down.