About 90 minutes north of downtown San Francisco, Petaluma was once Sonoma County's wealthiest city, with a fortune nested in poultry and egg farming. These days, the charming riverside town offers a truly Californian sense of place—from farm-to-table cuisine and a thriving wine, beer, and spirits scene to a year's worth of lively festivals and some of the state's most beautifully preserved historic buildings. Need a countryside getaway with some city style? Petaluma's got you covered.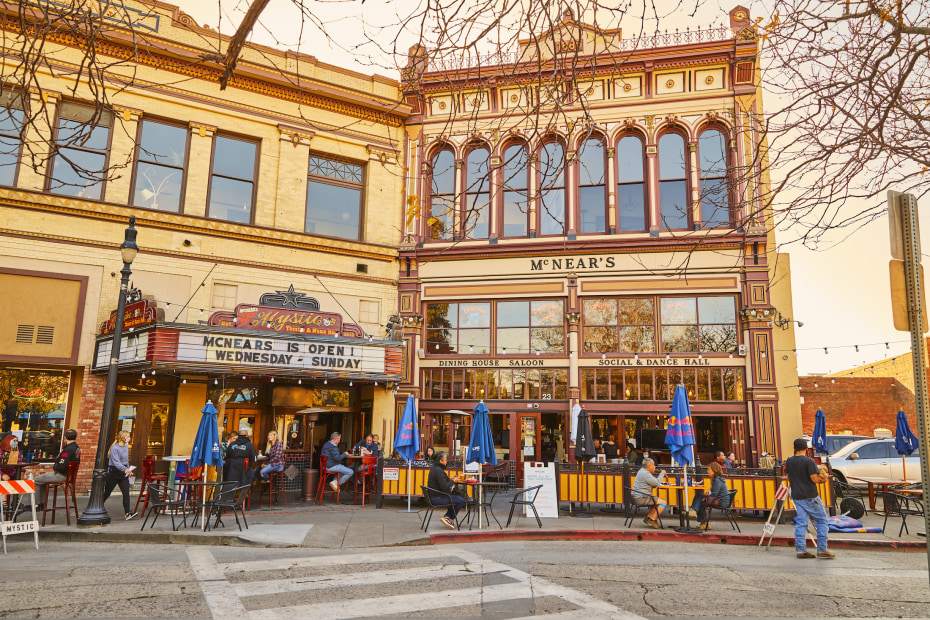 Explore Petaluma's History
Unscathed by the 1906 earthquake, Petaluma's 15-square-block downtown remains full of well-maintained 19th- and early 20th-century buildings, with styles ranging from Spanish Colonial and Victorian to Gothic Revival. One of the city's best examples of neoclassical architecture is Petaluma's Historical Library & Museum, a Carnegie Library built in 1904 with California's largest free-standing leaded-glass dome. In addition to a comprehensive history of Petaluma, this small museum offers free downtown walking tours that start on its steps at 10:30 a.m. on Saturdays, from May through October.
Set in the 1885 Steiger Building, once Petaluma's first general store, the Riverfront Art Gallery features a new exhibition by local artists every two months, while the Petaluma Arts Center highlights the work of regional and national artists in a former railroad depot. Nearby, the 500-seat Mystic Theatre inhabits a former vaudeville venue built in 1911, welcoming musical acts in every genre, as well as performance festivals like Pet-a-Llama Comedy and Wine Country Spoken Word. Across the street from the Mystic on Friday and Saturday evenings, local fixture Petaluma Pete (aka John Maher) dons a derby hat and tickles the ivories of a sidewalk piano, one of several the music lover has donated to the city.
The last weekend of April, family-friendly Butter & Egg Days celebrates Petaluma's agricultural heritage with a downtown parade that includes elaborate chicken and cow floats, marching bands, and a flock of adorable costume-clad kids. In mid-May, classic car parade Cruisin' the Boulevard honors Petaluma's role as the setting for George Lucas's 1973 film American Graffiti, while mid-July sees the Rivertown Revival, a local music and arts festival that invites anyone with a watercraft to join a floating procession on the 13-mile-long Petaluma River.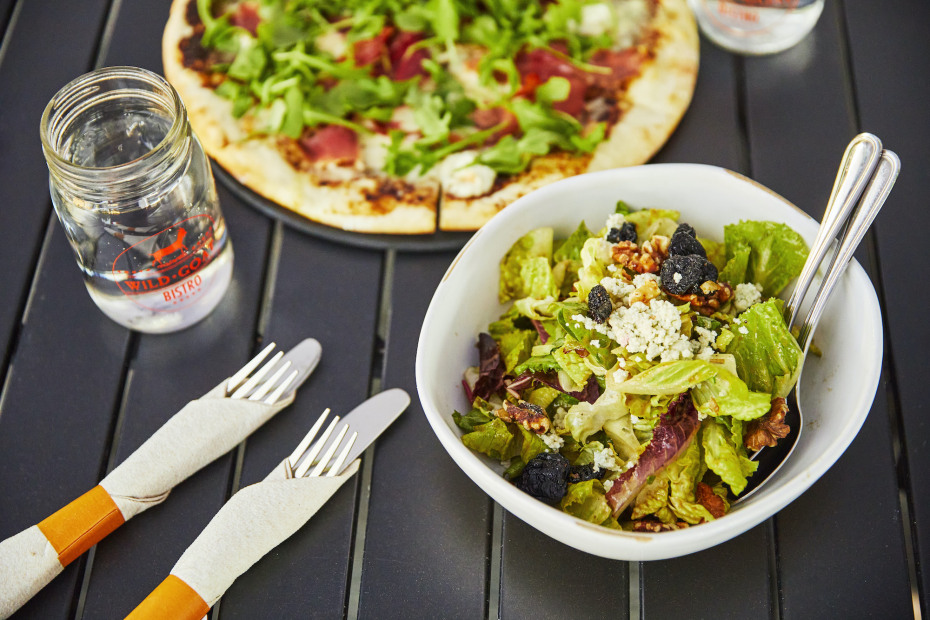 Where to Eat
Petaluma's passion for farm-to-table cuisine is highlighted at several popular downtown spots. Housed in the ornate former U.S. Bakery Building, Della Fattoria has been recognized by Bon Appétit as one of America's best bakeries, but it's also one of Petaluma's most beloved restaurants. Dinner is only served Fridays through Sundays, but breakfast and lunch can be enjoyed every day—don't miss the Meyer lemon rosemary bread, honey lavender lattes, or caramelized pork belly.
The upscale, rustic-chic Central Market has a wood-fired oven and its own nearby produce and livestock farm, and anything on the creative seasonal, locally sourced lunch and dinner menus at casual Wild Goat Bistro can be made gluten-free.
For a great meal without a chair, stroll up to the window of El Dorado Mexican Grill, a bright green food truck in front of the Petaluma Fairgrounds, and enjoy made-to-order auténtico tacos with main attractions like juicy carne asada or flaky tilapia battered in pork rinds.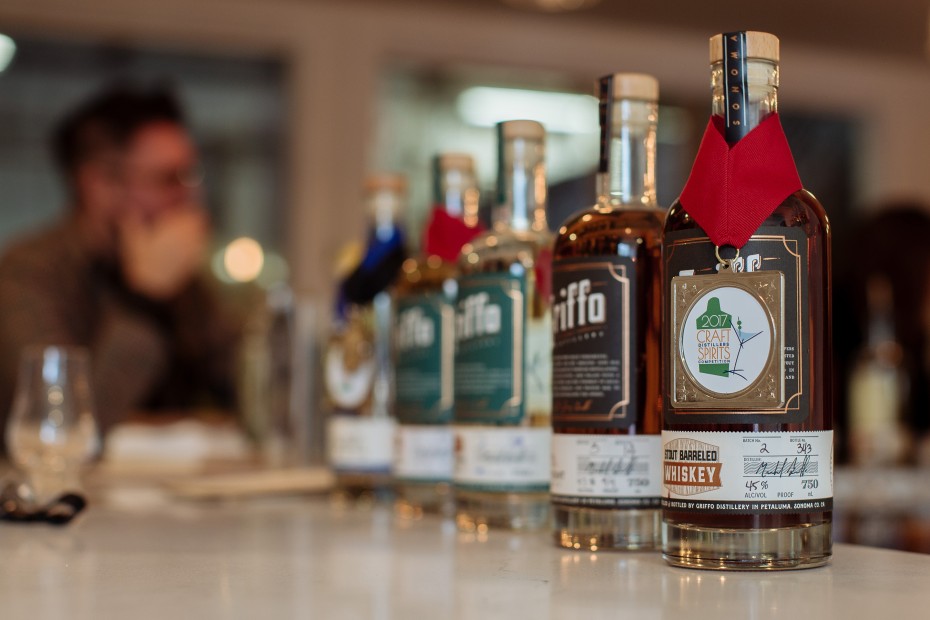 Where to Drink
In December 2017, Petaluma Gap AVA was named California's newest American Viticultural Area, with 4,000 acres of fog-cooled vineyards producing mostly pinot noir, syrah, and chardonnay. Make tasting appointments and venture to countryside wineries such as Keller Estate, or visit the downtown tasting rooms for Adobe Road Winery, where offerings include cabernet sauvignon and zinfandel, and Sonoma Portworks, which makes several port-style wines as well as sherry and grappa.
Take a tour of Griffo Distillery and its 250-gallon copper still, then enjoy a tasting of the limited-edition gins and whiskeys. Sonoma Coast Spirits specializes in flavored vodkas such as jalapeño lime, citrus basil, and rose, and offers tastings by appointment at the local distillery. To sample cocktails made with these and other local tipples, visit the hip, stylish Drawing Board, which makes its own tinctures and bitters from foraged botanicals, and Mario & John's, a laid-back neighborhood hangout since 1946.
Beer garden culture is alive and well in Petaluma. The 350-seat Brewsters Beer Garden offers a bocce court, a children's play area, and local brews such as 101 North Brewing Co.—known for its comic art–inspired labels and hoppy Heroine IPA—and Lagunitas Brewing Co., both of which have their own fun, funky taprooms in town. The Block, an open-air food truck marketplace and beer garden with fire-pits, live music and 30 beers on tap, regularly hosts tap takeovers by local breweries such as HenHouse Brewing Co., which creates canned saisons, ales, and IPAs at its own Petaluma Palace of Barrels.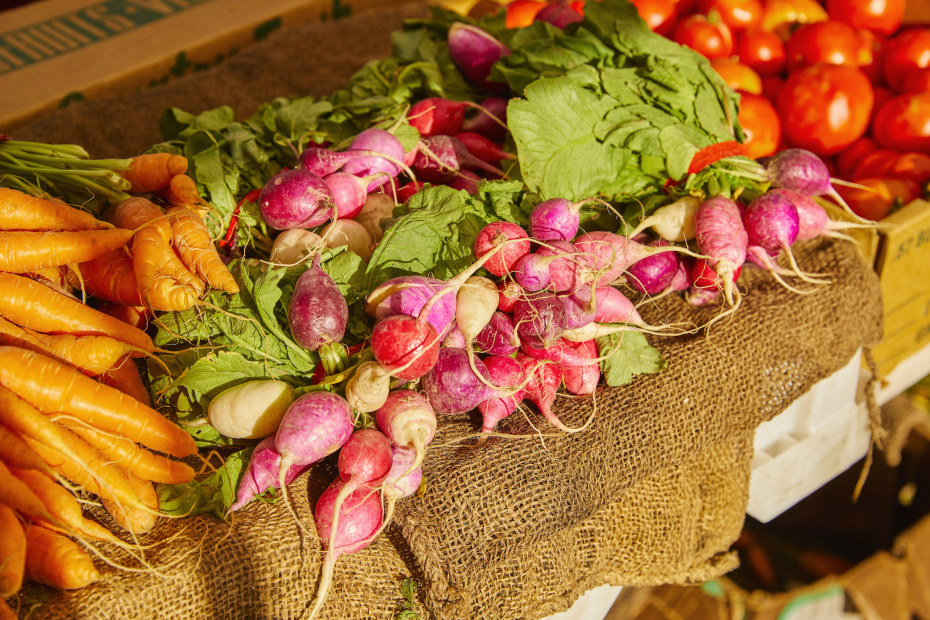 Where to Shop
Petaluma is also known for antiques, and everything from jewelry to fine art and furniture can be discovered at the sprawling, three-story Vintage Bank Antiques, set in the 1926 Neo-Classical Wells Fargo Building in the heart of downtown. The Petaluma Antique Faire is held nearby twice a year—the last weekends in April and September—with more than 200 antique dealers gathering in a downtown parking lot.
To get a homegrown taste of the area's agricultural bounty—and take it home with you—be sure to visit Petaluma's farmers' markets. The East Side Market is held year-round in Lucchesi Park (Tuesdays, 10 a.m.–1:30 p.m.), the Theatre District Market is a midweek party all summer long (Wednesdays, 4:30–8:30 p.m.), and the Walnut Park Market runs from mid-May to mid-November (Saturdays, 2–5 p.m.). Keep an eye out for local purveyors such as Revolution Bread, Lucky Pop Kettle Corn, Achadinha Cheese Company, and Swan Haven Soap.