When it comes to accessible housing, the stats are askew: Only about 6 percent of homes meet the needs of disabled people, yet in nearly 13 percent of households, someone uses a mobility device, according to the U.S. Department of Housing and Urban Development (HUD).
That's a big gap.
"We treat accessibility like a luxury, when it should be the norm," says disability advocate and writer Imani Barbarin, who has cerebral palsy.
Look around your home, and you may spot countless quirks that make it hard to navigate if you're disabled, getting older, or both, such as narrow hallways, entryway stairs, tripping hazards, cabinets that are out of reach, or bathrooms and bedrooms that are upstairs. Removing these barriers can also make your home more comfortable and functional for children and guests.
Every living space is unique; so too are accessibility needs. Your finances and circumstances will help dictate what adjustments you can make. Some changes (think: removing an area rug) are simple, while others (such as installing a ramp) are more involved.
How to Get Started
Increasing your home's accessibility can be a daunting—and expensive—project. These types of renovations can cost up to $8,000, according to Home Advisor.
But plenty of resources are available to help you navigate the process. Consider starting by reaching out to nonprofits that serve disabled or elderly people, or checking with government organizations such as Veterans Affairs or local agencies on Aging, suggests Vicki Cuscino, the executive director of Direct Advocacy & Resource Center, a nonprofit operated by and for people with disabilities. Your healthcare provider may be another possibility, especially for those on Medicaid. They may refer you to an occupational therapist who might use holistic approaches to help identify safety and accessibility barriers.
As you consider updates, make changes for your own priorities, safety, and preferences. "I'm not designing the space to be accessible to everyone," author, motivational speaker, and YouTube creator Molly Burke says about the condo she is renovating. "I'm designing the space to be accessible to meet my specific needs."
Important Areas for Home Accessibility
Some locations in the home have an outsized impact on its livability and can be key places to look when considering altering your space.
Entryways
Only 54 percent of homes—a slim majority—have an entrance that doesn't require going up steps. Replacing stairs with ramps makes your home easier to enter. For some, adding a sturdy railing and non-slip tread may be a sufficient adjustment.
Smart or electronic door locks may also be easier to use. For GiGi Robinson, a Spotify Greenroom host diagnosed with Ehlers-Danlos syndrome (a group of inherited disorders that affect one's connective tissues) in childhood, waving an ID card at a sensor to open her dorm room was easier than using a key.
Handles, Switches, and Other Hardware
Everyday items—such as cabinet doors, doorknobs, faucets, and light switches—can all be challenging to use for anyone with limited dexterity in their hands. You may be able to replace items that require a grip with ones that can be used with a closed fist, says Cuscino.
Smart Tip: Smart devices and appliances allow you to use voice commands to open and close blinds, turn lights on and off, and other everyday tasks, points out Burke.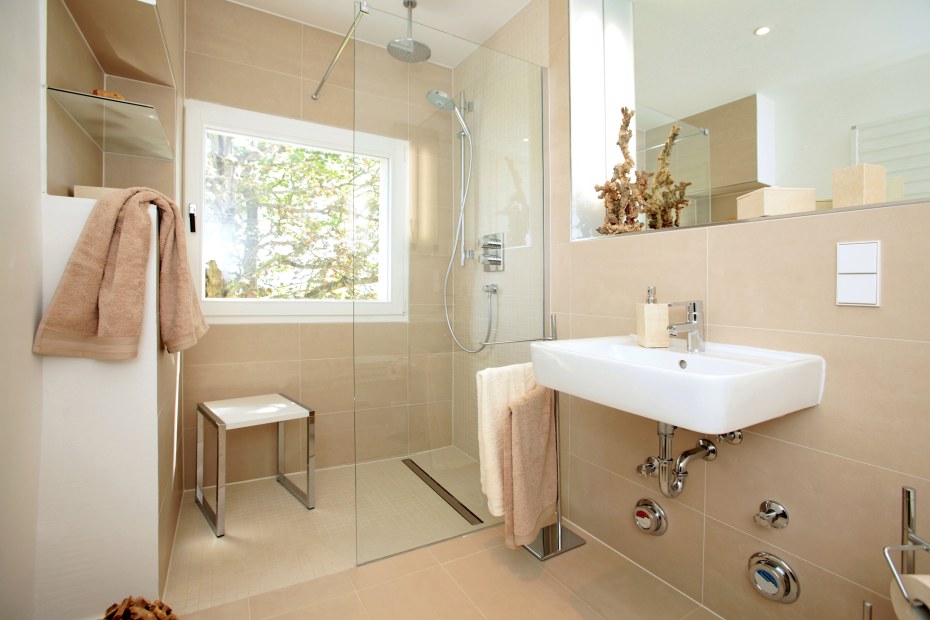 Bathrooms
Slippery surfaces, not to mention the need to sit down on the toilet, contribute to the bathroom's potential for falls and injuries. Accessibility-focused modifications include:
Shifting to walk-in or low threshold showers and tubs. This is a common swap, says Amy Moneypenny, senior product marketing manager at Leaf Home Safety Solutions, a brand of Leaf Home. "They not only provide freedom to individuals with limited mobility, but installations typically fit into the space that a traditional bathtub occupies," she says.
Adding grab bars. These can be added anywhere, not just the bathroom. They provide stability, Moneypenny notes. Their design has improved from what you may be envisioning; some double as sleek towel racks or toilet paper holders, Cuscino says.
Gliding showerheads. These slide up and down on a vertical bar, Moneypenny explains, which allow people to easily shower seated or standing, and still position the showerhead effectively.
Floating vanities. With these in place, sinks become wheelchair accessible.
Kitchens
Kitchens are hard to use for at least one member of 3.2 million households, according to HUD. A few updates to consider:
Pull-down racks and cabinets. These make it easy to get ahold of items on upper shelves.
Updating countertops to allow wheel-up access.
Swap appliances. Some fridges and ovens may be easier to open and maneuver around than others.
Even small choices make a big difference. Burke, who is blind, opted for a kitchen island with rounded edges in her condo. "That's more of a softer landing, if you will," she says.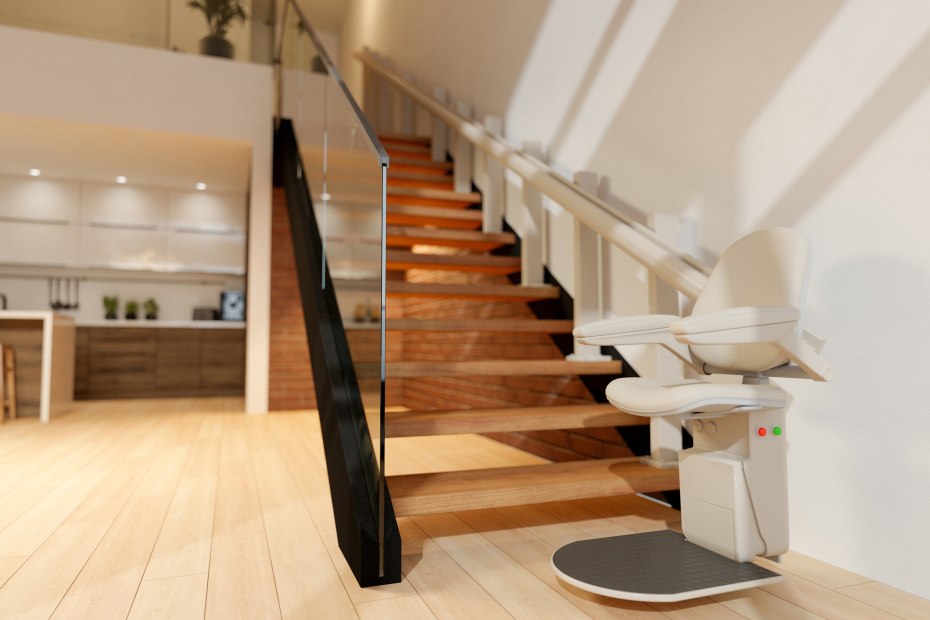 Stairs and Hallways
Many homes require wider doorways and hallways to make them easier to navigate, especially for wheelchair users, Cuscino says.
Removing or tacking down carpet will help prevent falls and make moving around easier for anyone using a wheelchair, walker, or crutches. Clear walkways are a priority in Burke's renovations.
Multi-story homes can be a big issue. "Stairs present barriers that limit access and shrink living space, making the homeowners feel isolated," Moneypenny notes. Stair lifts can remove that problem.
You Don't Need to Sacrifice Aesthetics
Accessible design doesn't have to look institutional or resemble an airport's wheelchair bathroom, Cuscino says.
For example, Burke wants to enjoy her space, so she's "making sure that because I can't see things, I'm still able to experience them in other ways." She's using a wide variety of textures—from velvet to various types of marble and stone to textured wallpaper and tile—to make her space tactile and experiential. This also "adds a more aesthetically beautiful layer for sighted people," Burke says.