If you have company coming—whether for a single night, a long weekend, or a holiday get-together—you'll want them to feel comfortable. And, of course, you'll want to do so without worry or frantic cleaning in the lead-up to the visit. 
Fortunately, so much of what makes a difference to a guest feeling at home in your living space is relatively simple. Here's what etiquette pros recommend when it comes to hosting, both before and during the visit.  
Before the Visit 
The key to a good visit starts well before your guests arrive.
Communicate.
Connect beforehand—whether over email, text, or a phone call—to ensure that you have all the information you need to be a good host and that your expectations are in line with your guests'. 
"Hosts should have a clear conversation with their guests in advance to ensure everyone's on the same page about logistics and expectations," says Nick Leighton, etiquette expert and host of the weekly etiquette show, Were You Raised By Wolves?
Some things to cover include: 
Timing. Find out when your guests will arrive—and when they plan to leave. 
Requirements and needs. Inquire about any dietary restrictions or preferences. Plus, ask if there's anything they'll need or that you can provide during their stay. This might range from the need for fridge space to store breast milk to removing throw rugs that present a tripping hazard.  
Things to bring. If you're short on pillows or guests will need water shoes or other more unusual gear, provide a heads-up in advance. Similarly, if you ask people to take off their shoes inside your home, let them know before they arrive—that way, guests can opt to pack their best socks or bring along slippers. 
The goal here is to avoid surprises for everyone involved. 
Smart Tip: If children are visiting, consider moving precious, fragile items to high shelves or areas in your home that kids won't enter.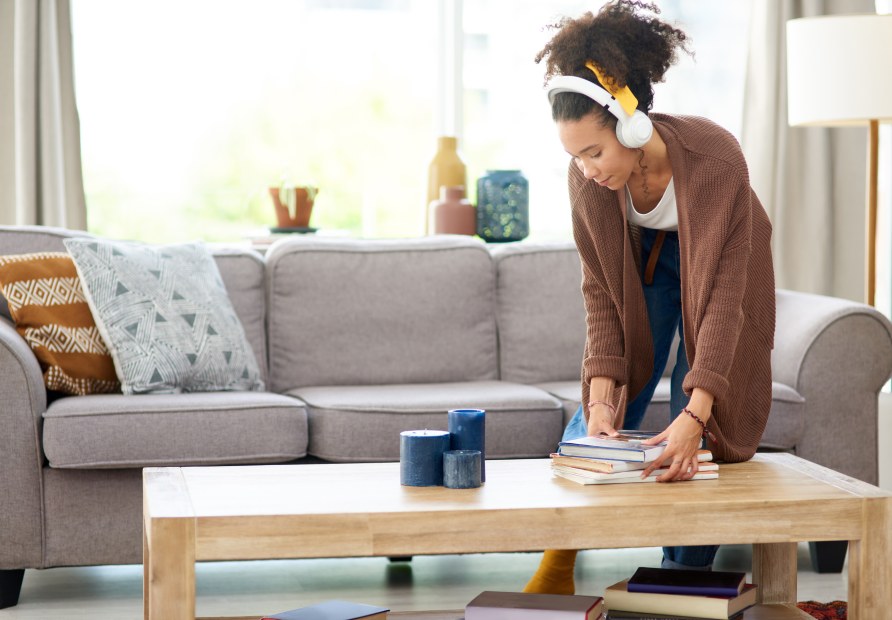 Prepare your space.
It's a given that you'll want your home to be clean and tidy before guests arrive. But look for ways to make them feel comfortable as well. 
Etiquette expert Jodi RR Smith of Mannersmith Etiquette Consulting, author of From Clueless to Class Act: Manners for the Modern Woman & Manners for the Modern Man, recommends the following strategies: 
Set up a sleeping space. If possible, provide them with a private space to sleep, with a bedside lamp, tissues, wastebasket, and so on. If that's not feasible, do your best to keep the spot where guests are sleeping—whether it's an air mattress or couch—free from traffic when guests are sleeping. 
Stock up on toiletries. Set out clean towels and washcloths (a bathrobe is a nice extra touch) and make sure to share soap, lotion, and shampoos. If you've got a collection of toiletry samples, you can present them in a basket for your guest's use. 
Share must-know info. A printed note "with your home's information and peccadilloes," is also a helpful touch, Smith says—this might include parking information, the WiFi password, the address for requesting a rideshare, the location of extra toilet paper, a heads-up about banging pipes or nighttime cat visitors, etc. 
"The extremely considerate host will also inquire about the guest's tastes and preferences to be sure to stock the favorite sugar cereal, decaffeinated coffee, or other fun treats," Smith says. And, of course, your visitors will be grateful for spare outlets for charging phones, e-readers, and so on.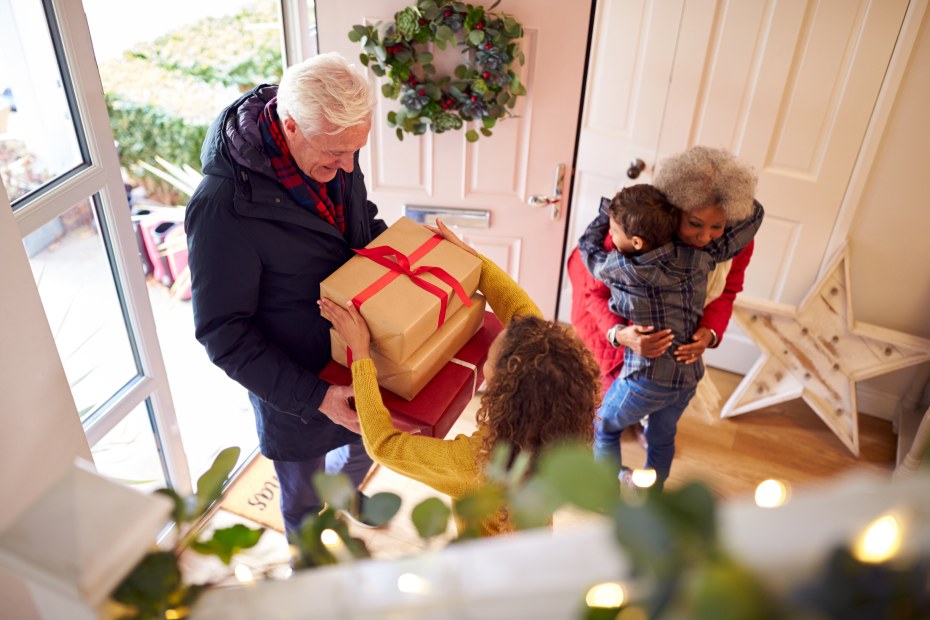 During the Visit 
The moment when guests arrive is important. "The initial welcome helps to set the tone for the rest of the visit," Smith says. Here's what to keep in mind about how to welcome guests initially—and keep them feeling at home throughout their stay. 
Greet guests.
If possible, greet guests in person at the door when they arrive, Smith says. 
"Usher them in, allow them to put down their bags, take off any outer garments, and offer them a chance to freshen up (i.e. use the restroom) before offering light refreshments and something to drink," Smith recommends. 
That may not always be possible—perhaps you've got a full workday or a school pick-up at the time when they arrive. In that case, make sure they know how to get into your home. "Leave a note of welcome with instructions as well as some munchies and drinks," Smith says. 
And of course, communicate clearly about when you'll be back so guests won't be left wondering. You can also share suggestions for what visitors can do while they wait, Smith says—that may mean pointing out a lovely nearby walk or museum, or offering directions to a local cafe. 
Give guests a tour.
After guests have had a moment to use the facilities and stash their bags, give them a tour of the space. Use this as a moment to point out any of your home's oddities that guests should know about, like a sticky door or tricky faucet. 
Encourage guests to voice their needs, too—for instance, ask if your guests need a light on at night so it's easy to get to the restroom without tripping. Ask gentle questions to get a sense of their routine.  
Allow for alone time.
Of course, one of the main reasons to have guests over is to spend time together. But everyone—even extroverts—needs some alone time. "Together time is even better when there is some time apart," Smith says. 
Here's how that works in practice: If guests excuse themselves to nap, read, or catch up on emails in their room, leave them be. "Do not listen at the door or tap gently to see if they are actually awake," Smith says—when your visitors are ready to socialize again, they'll come out. 
Along with following these social cues, you can also suggest solo activities to guests, such as encouraging them to take a walk or see the sights, Smith says.  
Be flexible.
It's good to plan and come prepared with ideas for activities and meals. But be aware that sometimes guests might not be up for your ideas, and that's OK. 
Try to keep in mind that your preferences might differ from your guests. "You may like going to bed at 7:30 at night, but you cannot demand the guests do the same," Smith offers as an example. "Nor can you forbid them from speaking or watching TV that early in the evening."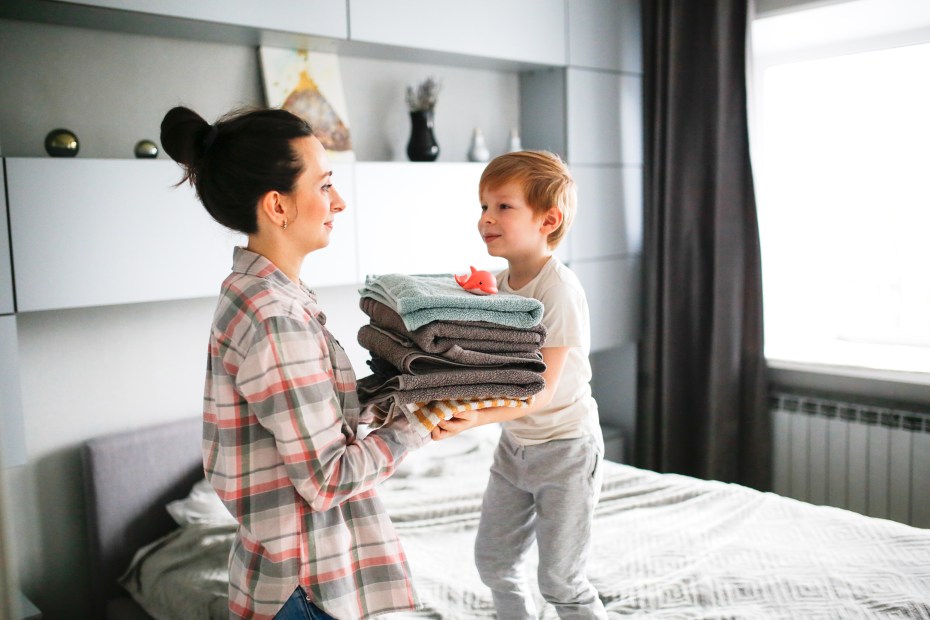 Set boundaries.
"While you are a host, this is not a hotel and it's important to remember that being a good host does not mean you have to accept the behavior of guests who are being needlessly unreasonable," Leighton says. 
In other words: You're putting on your company manners, and your guests should as well. Go ahead and set reasonable boundaries, Leighton says.
There may be a point–either in your early discussions before the visit, or during the guests' stay—when it becomes clear it isn't a good fit. For instance, if your visitor gets severe dog allergies or needs to livestream a workout (loudly!) in the middle of the night, that might not accommodate your household with a dog or light sleepers. 
Try to find reasonable resolutions, ideally before the visit kicks off, but if that's not possible, "the guest should be referred to appropriate accommodations nearby," Smith says. 
Be prepared for small mishaps.
Things may go wrong during the visit. A vase may break, or a larger issue may occur. Try to greet these moments with grace. Comfort yourself by knowing that some unexpected things—like dog bites—may be covered by your homeowners insurance. And, in a true worst-case scenario, an umbrella policy will cover lawsuits or medical costs due to someone's injuries while visiting. 
Enjoy the visit.
Take time to be present with your guests and connect over shared activities, whether it's a card game you both enjoy or the foods you can't rave enough about. Embrace the things you love most about hosting, and try not to worry about things like keeping everything perfectly tidy throughout their stay.