Joy Cho owns the world's most popular Pinterest account, with 13 million followers. The founder of lifestyle brand Oh Joy, she has designed wallpaper, baby moccasins, and dog collars—plus a Target line of home decor. Her website offers daily design ideas and how-tos.
Q. You catapulted Oh Joy from a small graphic design studio and blog into a social media phenomenon and six-person company. How do you inspire your team?
A. Communication and celebration. I make sure they know they are valuable to me. I convey simple thank-yous for a job well done and always make a big deal about birthdays and work anniversaries. A few of us will make up a rap about the person. It's so cheesy, because I don't know how to rap, but it's not about that—it's about celebrating them.
Q. How do you make time to replenish your own energy and creativity?
A. I'm working on that constantly. I read a little, but sometimes you just need your brain to not work so hard. An hour or so of reality TV is nice decompression for me. So is time with friends. It's important to make time for personal connections outside of your professional role.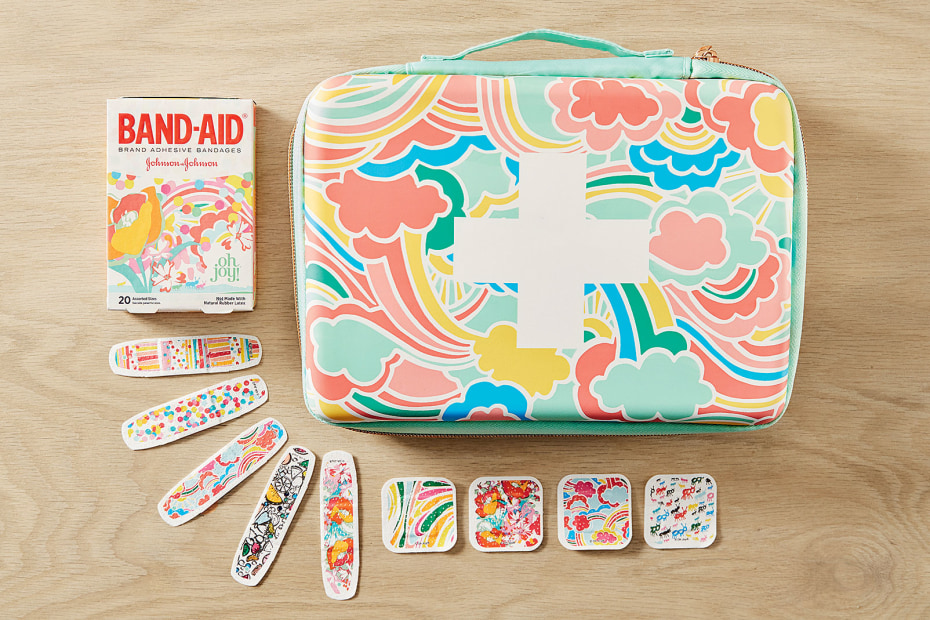 Q. In addition to your job, you have a husband and two kids—and you're overseeing construction on a new home in Los Angeles. What's your secret for coping with stress?
A. When stress is at its worst, I change the scenery to change my mood. If it's work related, I walk away from the computer. If my kids are all over the place, I take deep breaths and go into another room. Also, ice cream never hurts anything.
Q. Building a home is ambitious. Why did you choose that route?
A. Four years ago, we were trying to buy a house and kept getting outbid. We took a break to save money and increase our budget, and some friends suggested we look into building. In L.A., it's actually cheaper to build a house than to buy one. We started construction nine months ago, and we are telling the story from start to finish on Architectural Digest's Clever blog. It's really exciting. Renovation stories are common, but a ground-up build is rare. I think it's a dream a lot of people have but that seems out of reach.
Q. What is your best decorating tip?
A. Collecting as you go. Starting with a blank canvas can be overwhelming. If you collect things you love over time—like knickknacks and art prints—and you have an innate style, it will visually come together and will complement whatever else you choose.
Q. What's the secret to taking good Instagram photos?
A. Rule number one is always use natural, indirect light. Photos with flash rarely look good, and direct sunlight is difficult because the shadows are so harsh. Also, take a bunch of options. You're on a phone, not a film camera, and it takes two seconds to snap five versions. Later, delete the terrible ones and keep the good one or two.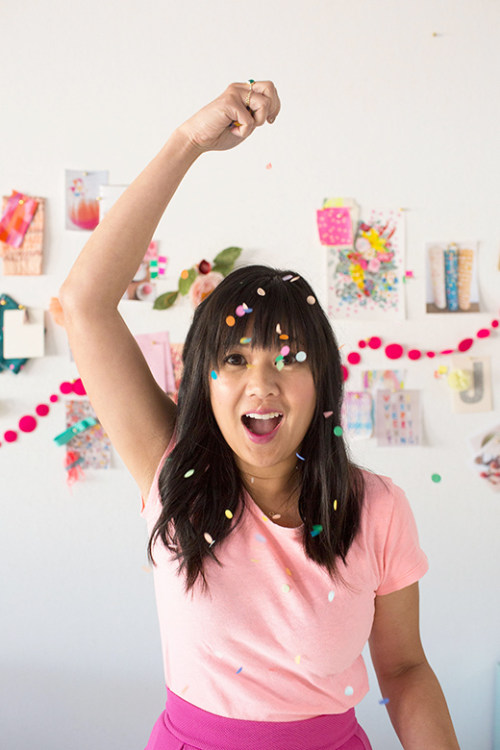 Q. How do you make time to connect with your husband and children?
A. Even though I own my own business, I keep a regular work schedule so that I can be available for my family. At Oh Joy, we have an 8:30 to 4:30 schedule, which allows me to drop off my kids at school in the morning and get home early enough to hang out with them for a good chunk of the day before they go to bed. I often have more work to do, but I save it for after they go to bed. The evenings I'm not working are for date nights with my husband and meeting up with friends.
Q. What is something everyone in the family enjoys doing together?
A. We love going to the farmers' market. We buy fresh food for the week and also get lunch or brunch there. And it exposes our kids to new things: They love sampling different kinds of oranges and berries and weird fruits they don't see every day. Plus there's music and face painting and all sorts of fun things. Beyond the food we buy, it's free.
Q. What's your best tip for smooth business trips and family vacations?
A. Packing cubes are a game changer—especially if you have kids. I call them my traveling chest of drawers. They help divide and categorize what you're bringing. Each kid has her own packing cube for clothes, and my husband and I divide things up a little more: shirts and pants, undergarments, bathing suits. I'm not a person who hangs up all my stuff or puts it in the drawers of a hotel room—I tend to live out of my suitcase—and this keeps everything so organized.
Q. When visiting a new place, what is your top priority?
A. Probably a mix of what the place is known for—plus food. Food is probably No. 1 on my list everywhere I go. If it's in the country, I use things like Yelp, Eater, and other local and regional sites, or Instagram accounts that feature new things. If I'm traveling internationally, I ask my readers for suggestions. That is amazing. I know if they're coming to my site, we have something in common. It gives us a connection, and I trust the recommendation.