The holiday season is full of excitement and wonder, but this year inflation and the rising cost of heating are putting a damper on some of the merriment. The average household is expected to pay more than $1,200 to heat a home this winter season, and those that heat with natural gas may see their heating costs rise by a third according to the National Energy Assistance Directors Association (NEADA). The good news is that you don't have to go full-on Grinch to save. Here are a few bright ideas to reduce your energy costs while achieving maximum coziness and cheer.
Refresh your decorations.
If you haven't already done so, replace all incandescent lights with LEDs, which use 70 percent less electricity while shining brighter and lasting longer. Incandescent mini string lights can add up to $115 to your monthly electricity bill, while an LED strand will only add $20 or less, according to Pacific Gas and Electric.
Opt for solar-powered decorations or, better yet, reduce holiday waste by using natural materials and items that don't light up or plug in. And skip the inflatables, which only work when an electric fan is operating to keep them upright. If you must have a blow-up snowman, set it up to automatically turn on and off with your holiday lights.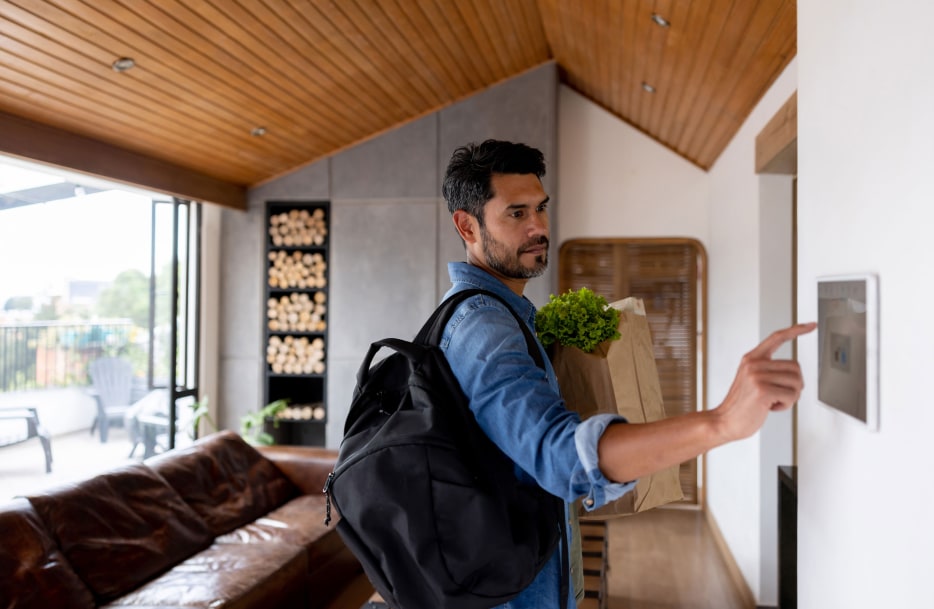 Up your thermostat's IQ.
Your thermostat is one of the most powerful tools to shrink your heating bill. Programmable thermostats let you create a climate-control schedule customized to your needs. When used properly, they take $180 off the average household's yearly energy bill according to the Energy Star program. Better yet, smart thermostats detect when you're away and automatically lower your home's temperature to reduce energy use. They also allow you to change the set point from your phone or tablet.
Automate your lights.
From string lights on the tree to front yard holiday displays, let your lights lead the way. Mechanical outlet timers, smart outlets, and smart power strips let you set up your lights for maximum jubilation and energy savings. Schedule your twinklers to come on after sunset, when people are most likely to behold them, and turn off at bedtime.
Optimize your cooking.
"Strike while the iron's hot," says Ron Shimek, the president of Mr. Appliance, part of a community of home-service experts called Neighborly. "Look at your recipes to figure out which dishes you can bake together or one after the other. That way, the oven is already preheated." When you're done cooking, crack open the oven to help warm up your space. If you're only making or heating a small amount, consider using a toaster oven, multicooker, or microwave instead.
Embrace the ugly sweater.
When it comes to staying cozy, turn down your heater when guests arrive (having more people in your space will quickly raise the temperature) or when the oven's on to lower your bill without letting in the chill. And remember: You don't have to heat the whole house to heat yourself. Put on a thick sweater and add warm layers to beds, including heated blankets.
Set your home to vacation mode.
Before leaving home for your winter travels, unplug electronics that draw vampire energy (especially the TV and cable box), set your water heater to low or vacation mode, turn off as many appliances as possible, and lower your thermostat to 55 degrees. It's a myth that your furnace will need to work harder to warm the home up to a comfortable temperature again when you return, and thus result in little energy savings. The truth is that your home remains closer to the outdoor temperature, the more you'll save.
Smart Tip: Plug in an LED light to a smart outlet and program it to come on at sunset and turn off at bedtime to make it look like you're home without having to leave a light on 24/7.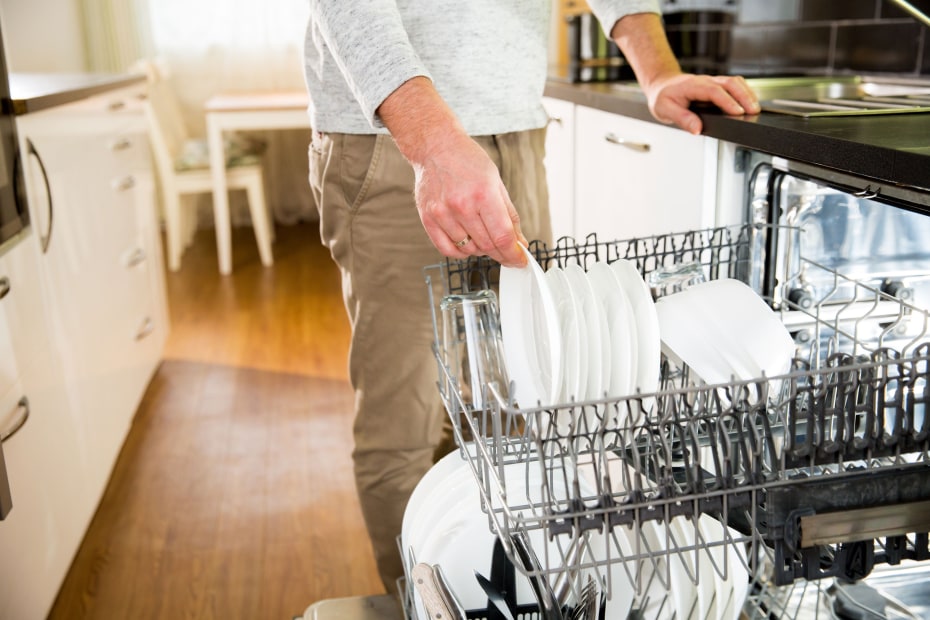 Cut the cleanup.
Hosting for the holidays is guaranteed to generate piles of dirty dishes. To save energy and water, run only full dishwasher loads and refrain from rinsing—instead, scrape leftovers off. Newer dishwashers are designed to work best when they're packed with unrinsed dishes.
Keep food cold.
Before you start cooking, take everything you'll need out of the fridge as quickly as possible. Avoid unnecessarily opening its doors, since letting in room-temperature air increases the amount of energy your refrigerator or freezer needs to keep its contents cold. Let leftovers cool before refrigerating them, and if you need to freeze anything, refrigerate it first so your freezer doesn't have to work as hard.
Travel mindfully.
The holidays have a way of adding errands to your to-do list. Combine short trips to save gas or minimize charge if you drive an EV. If you typically fly or drive to see relatives for the holidays, consider taking a train or bus. If you must drive, carpool if possible, and opt for an electric or hybrid vehicle when available. And regardless of whether you're road-tripping or flying, pack light for better fuel efficiency.