We count on the lights turning on with a flick of a switch, charging our phones with cords scattered throughout our homes, and having refrigerators and freezers always humming along. Power outages upend these everyday conveniences and can cause major disruptions. When the power goes out, essential businesses—such as gas stations and grocery stores—may close and communication, transportation, and water access may be affected.
"The reality is we always expect [electricity] to be here," says Dan Halyburton, spokesperson for the American Red Cross.
Blackouts are not rare events: Aging infrastructure and extreme weather have made power outages more common. In 2019, for instance, California experienced more than 25,000 blackouts—a 23 percent increase from the previous year, and major utilities in the state cut power to nearly a million residents in October 2019 to try to prevent wildfires.
"A power outage can happen at any time," says Gary Russell, senior catastrophe claims manager at CSAA Insurance Group, a AAA insurer. "Without some basic preparation, an outage can prove much more inconvenient—and dangerous—than necessary," he says. Here are the steps to get through an outage with relative ease and safety.
1. Assess your electricity usage.
Start by taking note of the appliances and other electrical items that are essential for you. "Think through what things would be challenging if you didn't have electricity and for what period of time," says Halyburton. For instance, an hour without access to a fridge is usually not a problem, but a week without one is taxing. Remember, your needs may be different from your neighbor's.
2. Develop an outage plan.
Now that you have a sense of your essential electrical needs, you can develop a strategy for how you'll cope if they are unavailable. Preparing isn't necessarily complex: "A plan can be as simple as making sure you have several flashlights and fresh batteries in easily accessible locations throughout the house," Russell says.
Here are a few things to do to prepare for a potential power outage:
Reach out to your medical provider for advice on electricity-dependent medical devices and refrigerated medications. In particular, you'll want to ask what you should do if the power goes out and how long medication can be stored at warmer temperatures.
Talk to the members of your household. There's no guarantee everyone will be home when the power goes out, so consider how you will get to a safe place and how you'll communicate, Russell says. "Agree on a predetermined meeting place in case you and your family members are unable to return home and communications systems are down," recommends Russell. If you have children, check on their school's policy. It can also be helpful to create a list of emergency-related tasks and assign them to family members, he says. Think monitoring emergency broadcasts, watching the dog, and unplugging electronics.
Install carbon monoxide detectors with battery backups. Carbon monoxide detectors are a vital safety tool that you should never go without, but they are especially important during a power outage when you may be more likely to use items that release carbon monoxide, such as a fireplace, generator, or camp stove. (Generators and camp stoves should always be used outside, away from any windows or doors.)
Stay informed. Your mobile phone is likely set up to receive emergency alerts—you can confirm with your carrier before a power outage happens. Halyburton also recommends downloading the American Red Cross Emergency App, which alerts you to emergencies and directs you to Red Cross Shelters. If you have a landline, ask your provider if it runs via fiber or voice over internet protocol (VoIP), which may be unavailable during a power outage. If you have a traditional copper wire landline, make sure to have a corded phone with battery backup in your home. If your phone won't work without electricity, consider purchasing a battery- or crank-powered radio.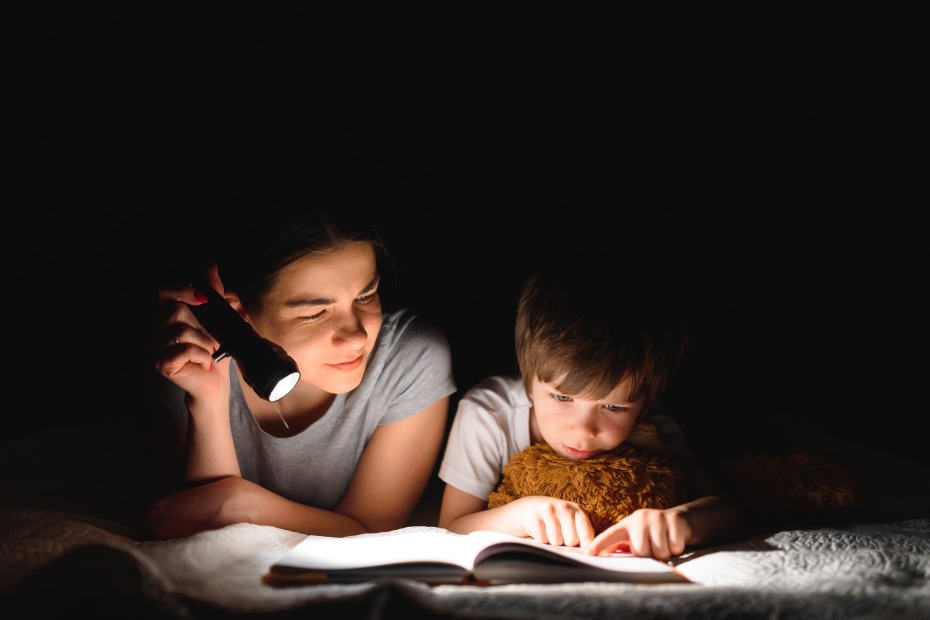 3. Build or update your emergency kit.
The time to stock up on essential supplies is before a disaster like a power outage, not during. An emergency kit is vital to have on hand. "Make sure everyone knows where the emergency kit is stored and check it twice a year to replace out-of-date items," says Russell.
Here are some essential items to include in your emergency kit:
Food and water: Aim to have a three-day supply of nonperishable food for every person in your home, FEMA advises. You also need one gallon of water per person per day for at least three days. Don't forget about food and water for your pets, too.
Flashlights: FEMA recommends one per family member and a robust supply of charged batteries to power them.
First aid supplies: Use a kit, or make one. It can be helpful to include a hard-copy list of your prescriptions, says Halyburton—that way, it will be readily available if you require medical help or need to refill prescriptions during an outage.
A hand-crank or battery-operated radio: No need for anything fancy. This will help you stay connected with local updates; you can find weather updates on National Oceanic and Atmospheric Administration stations, notes Russell.
A digital disaster kit: You can make your own using a one-gallon freezer bag, says Halyburton. Stash electronic essentials inside it, including charging cables, rechargeable batteries, and/or a portable power bank. A car charger or solar charger is also handy to include. 
Personal hygiene products: Include the essentials, such as toothpaste, shampoo, and soap.
Hard copies of important information and documents: Do you know your child's cell phone number? What about the number for your parent's nursing home? Write down how to reach essential contacts, in case you aren't able to grab the info from your phone, advises Halyburton. You also want to include local maps, a copy of your driver's license, passports, insurance cards, and birth certificates.
Other supplies: Consider also including a can opener, whistle, dust masks, wrench or pliers to turn off utilities, garbage bags and plastic ties, plastic sheeting, duct tape, and pet essentials.
The U.S. Department of Homeland Security has a comprehensive list of what to include in an emergency kit.
4. Determine if you need a generator.
Generators can keep things running like normal, but that doesn't mean that everyone should rush out to get one. "If you just need to power basic appliances and an outage doesn't last very long, it may not be necessary," agrees Russell. But if you have essential medical equipment that requires power, or live in an area with frequent outages, a generator may make sense. Halyburton recommends consulting with an electrician and estimating how much power you need in order to find the right size generator for your home.
You'll also need to consider how you can safely operate it—for instance, it's unsafe to run them inside, or in your garage because they release deadly carbon monoxide. Proper ventilation is critical.
Smart tip: This appliance and home electronic use calculator from the U.S. Department of Energy makes it easy to add up the power required to run your essential electronics (e.g. refrigerator, medical devices, table lamp).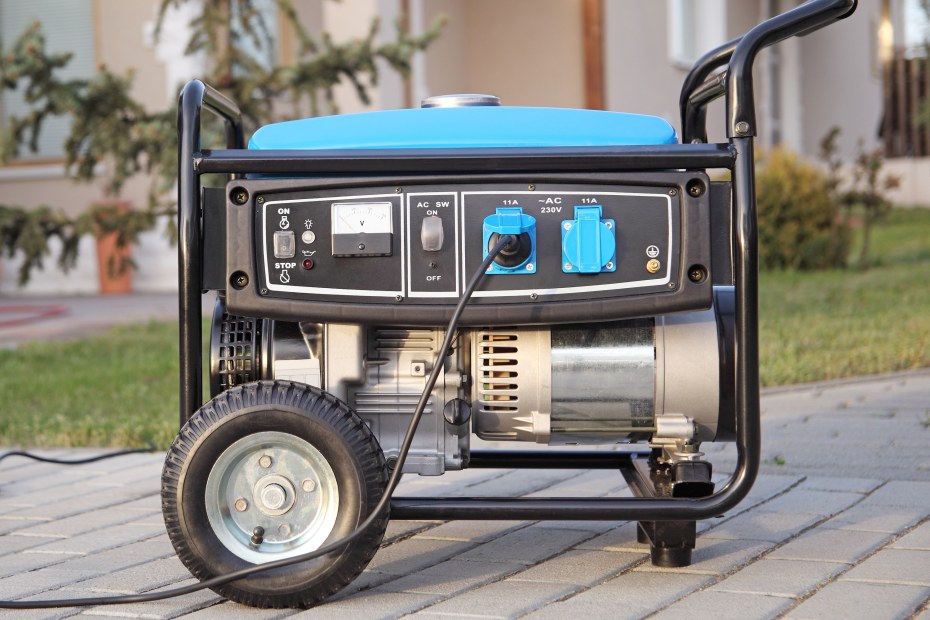 5. Prepare for an extended power outage.
Here's the good news: Many power outages last less than an hour, says Russell. Still, they can go on for days. "If an extended outage is expected, it's important to find out how long you should expect to be without power—and note that it may take hours or even days longer than anticipated for the power to come back on," Russell says.
It may be easier to stay with friends and family—or in a hotel—if the power outage will be lengthy, especially for vulnerable people in your household, says Russell. "If this is not possible, make sure you have enough coolers and ice to keep your food and medicines refrigerated, and enough clothes and blankets to keep everyone warm during winter," he says.
In some cases, you may have advanced notice that a power outage may occur. Use that to your advantage! Fully charge all cell phones and portable batteries. If you have a car, fill the tank, or fully charge the battery if you have an electric vehicle. Get ice for coolers. Stock up on nonperishable foods, such as canned goods, peanut butter, and protein bars.
"Preparing for an extended outage will ensure you can handle the shorter ones with ease," says Russell.
Smart Tip: Don't forget to take advantage of your car, which can be a great way to charge devices. "Your car is your biggest power source," Halyburton says. You'll just need to make sure you have a means to access that power—an inverter can convert your car's DC power from the battery into the AC power that you need to charge your phone.
What to Do When the Power Goes Out
Take these simple steps when the power outage starts:
Unplug your electronics. Doing so ensures that they won't be damaged by any surges that accompany the power being restored.
Turn off light switches. Leave on a single light or radio so you'll know when the power is restored.
Keep the fridge and freezer closed. An unopened refrigerator can keep food at a safe temperature for up to four hours, per the USDA. Food in a full freezer will stay frozen for 48 hours. Use a thermometer you can read without opening the door to make sure the temperature doesn't rise above 40 degrees Fahrenheit in the refrigerator or zero degrees Fahrenheit in the freezer. You can also use a thermometer to check the temperature of an individual food item before cooking or eating.
Check on others. If you can safely do so, reach out to your neighbors. Older adults and young children may be especially vulnerable to extreme temperatures according to FEMA.
In general, your best bet is to stay put during a power outage if officials recommend it, says Halyburton. That way, you don't have to drive on unlit roads or navigate intersections without traffic lights. However, if authorities say to evacuate or if the heat or cold is extreme, you should go to a community location or seek shelter elsewhere.