Venture off I-25 between Billings, Montana, and Denver to find Casper's preserved riverfront parkway and historic downtown.
The Casper Planetarium shows movies such as From Earth to the Universe in its dome theater.
Among some 20 attractions in downtown's First Thursday Art Walk are classic galleries to visit, plus henna tattoos, belly dancing, beer tasting, and a scavenger hunt.
At Racca's, opt for the Del Re pizza with mozzarella, truffle cream spread, mushrooms, and prosciutto. Wyoming's first certified Napoletana pizzeria shares a nearly 100-year-old former fruit warehouse with Art 321, the gallery of the Casper Artists' Guild.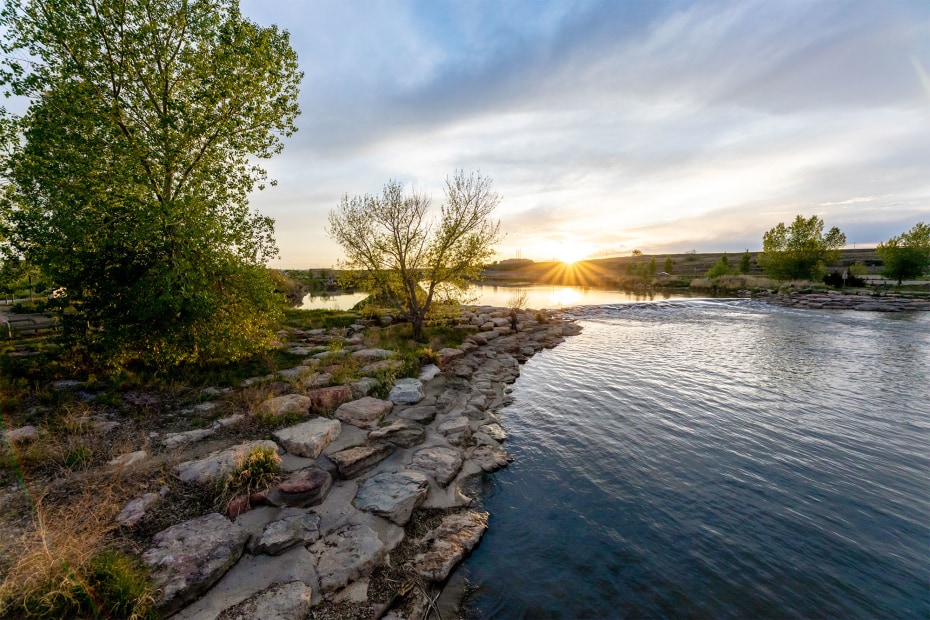 A section of the Platte River Parkway borders downtown, but most of its 11 miles and amenities, including a disc golf course and a glow-in-the-dark labyrinth, are on the opposite side of the North Platte River. Cross on the pedestrian bridge—one of several—just west of the neighborhood.
Cinnamon rolls are so huge they come skewered with a steak knife at Sherrie's Place. Save room for the chicken-fried steak with biscuits, gravy, and a mix of sides.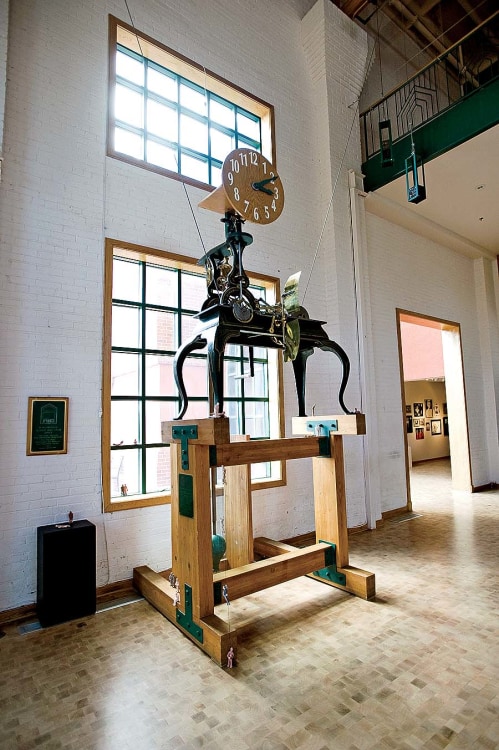 The world-class Nicolaysen Art Museum houses plenty of contemporary Western work, but also features pieces by Dalí, Matisse, Miró, Picasso, and Toulouse-Lautrec.
Lou Taubert Ranch Outfitters stocks some 10,000 pairs of cowboy boots, in widths from AAA to EEEEE, along with saddles, spurs, art, hats, and clothing on nine floors.
Each June, the College National Finals Rodeo takes over the Ford Wyoming Center. Most of the year, the venue books shows by such acts as Santana.