With its promise to turn city slickers into trail-wise cowpokes in the course of one fun-filled week, the dude ranch (aka "guest ranch") is the American West's gift to the world's vacationers. The first ever, Eaton's, was born in North Dakota in 1879, moved to Wyoming in 1904, and is still going strong today. All the best ones are rich in riding opportunities, but some work extra hard to please families, with scavenger hunts for kids and spa packages for saddle-sore adults. And while Covid-19 disrupted ranch life last year, this summer almost all guest ranches are open for riding and roping and campfire sing-alongs. Here are eight of the West's most inviting spreads.
Tanque Verde Ranch, Tucson, Arizona
In the shadow of the Rincon Mountains east of Tucson, Tanque Verde Ranch has ample cattle cred: It's been a working ranch since 1868. But its guest ranch roots go almost as deep. The 640-acre spread began hosting visitors in 1928 and today remains one of the Southwest's most luxurious retreats for travelers who want some coddling with their riding, hiking, and mountain biking. At the end of a day on the trail, ranch guests can relax with a massage at La Sonora Spa and cool off with a prickly pear margarita at the Dog House Saloon. Bringing the kids along? Options for them include riding lessons, fishing, tennis, and splashing in the ranch pool.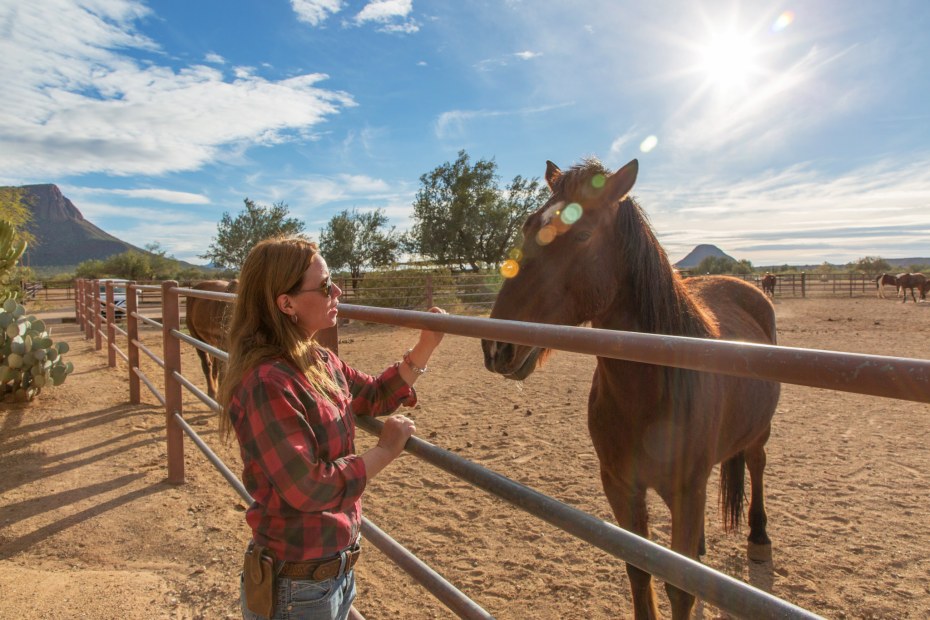 White Stallion, Tuscon, Arizona
You'd be hard-pressed to find a more Southwestern spot than White Stallion, a ranch set on 3,000 desert acres just outside Saguaro National Park. By day, guests ride cholla-flanked trails in the rugged Tucson Mountains; by night, they retire to cozy Spanish mission bungalows arrayed around a crystalline pool. Non-equine fun includes target shooting (with replica 19th-century Western firearms), rock climbing on Rattlesnake Ridge, and e-mountain biking.
Coffee Creek Ranch, Trinity Center, California
Hugging a tranquil stream in Northern California's pine-covered Trinity Alps and appointed with homey cabins, Coffee Creek Ranch has a decidedly woodsy feel. The offerings here include fly-fishing, trail rides into the surrounding mountains, and pony rides for the little ones. This area was a major center of the Gold Rush in the 19th century, and you can still pan for gold in Coffee Creek today. Who knows? You might end up making a little money on this vacation.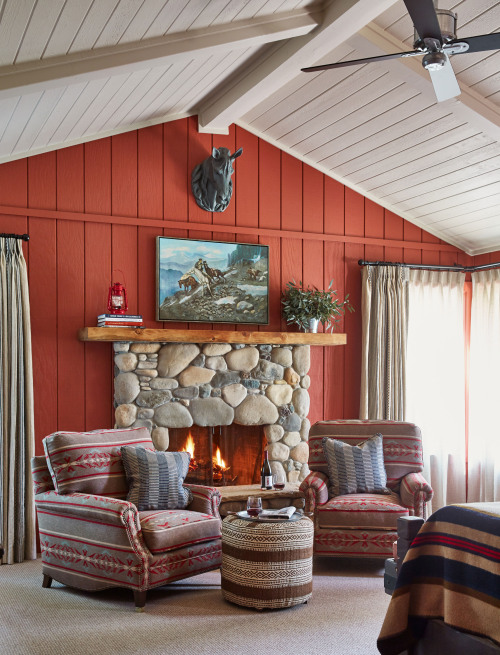 Alisal Guest Ranch & Resort, Solvang, California
Wild West meets white tablecloth at Alisal Guest Ranch & Resort, a 10,500-acre retreat in the golden foothills northwest of Santa Barbara. The property's ranching roots stretch back to the 1840s, and you can still get your boots dusty with a horseback riding or barrel-racing lesson. Meanwhile, the kids can earn their spurs during instructional trail rides and corral lessons. Just be sure that everyone brings a chic change of clothes for dinner and drinks: Chef Endy serves up glorious, locally sourced California fare in the ranch's elegantly rustic Sycamore Room. (Their California Ranch Cookout program brings in distinguished guest chefs, too.) And some of California's most stellar wine-tasting happens just down the road in Solvang, Los Olivos, and Buellton. 
Western Pleasure Ranch, Sandpoint, Idaho
Way up in northern Idaho's panhandle, Western Pleasure Ranch lets guests savor some of the West's most beautiful mountain and forest terrain. This is the ranch to visit with a kid who's seriously interested in horses: The horsemanship program for 8-to-18-year-olds runs five consecutive days and concludes with an evening horse show. Kids also learn how to groom the animals and take care of the saddles. Want to trade hooves for fat tires? You can try one of the ranch's new guided ebike rides.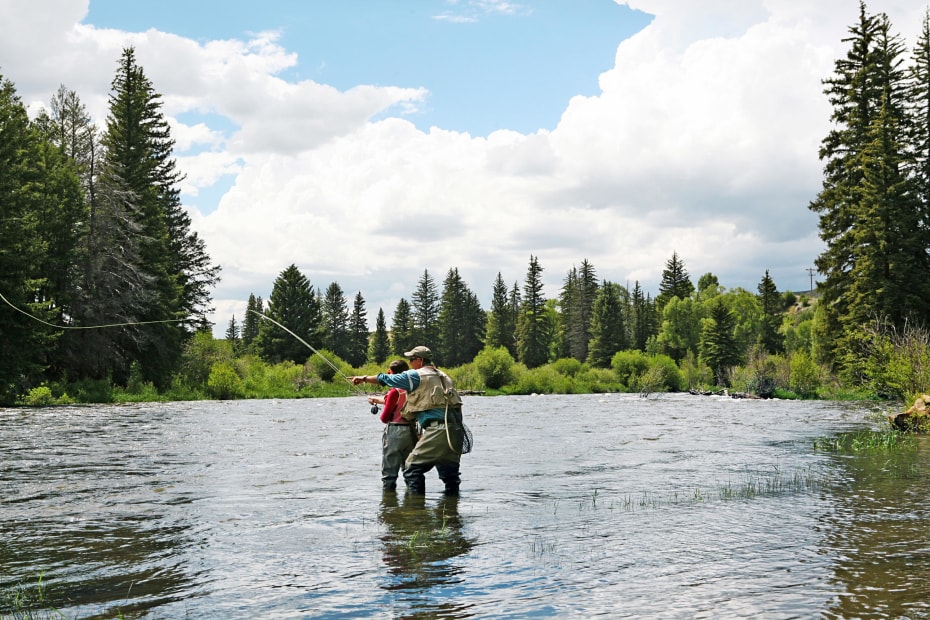 Drowsy Water Ranch, Granby, Colorado
With wildflower-flecked meadows, groves of aspen, and glorious mountain views, Drowsy Water Ranch is prototypical Colorado. Just 25 minutes from Rocky Mountain National Park, the property has a Range Rider program for new-to-horses kids, with arena lessons leading to backcountry trail rides. Adults have plenty of in-the-saddle opportunities, too, with trail rides ranging from easy to challenging. And daredevil grown-ups and kids (over 10) can fly across the ranch's 3,400-foot-long zip lines—one of which is the country's longest. Want more? Try hiking and mountain biking in the adjacent national forest and rafting on the nearby Colorado River.
Averill's Flathead Lake Lodge, Bigfork, Montana
Montana's Flathead Lake—the largest natural freshwater lake in the West—forms the western boundary of Averill's Flathead Lake Lodge, and the 2,000-acre property takes full advantage. Guests can go sailing, kayaking, or stand-up paddleboarding, or hop aboard a lake cruise. Meanwhile, horse-inclined folks can take trail rides through the ranch's private 500-acre elk preserve. Kids can join the Junior Wrangler Program to learn the basics of horse care, then show off what they've learned during the weekly Kids' Rodeo. 
Eatons' Ranch, Wolf, Wyoming
At the base of Wyoming's Bighorn Mountains, Eatons' Ranch is where dude ranching began more than a century ago. But Eaton's doesn't rest on its historic laurels. The riding program is unusually varied. Wranglers match each guest with the ideal steed from the property's 220-horse herd, then let experienced people take off on their own for the whole day. Guests can also join wrangler-guided morning, afternoon, and twilight rides up into the Bighorns, with dramatic views west into the mountains. There's riding for the kids, too, along with scavenger hunts, movie nights, and nature hikes through particularly beautiful corners of the 7,000-acre ranch.