This constellation of communities is close enough to Phoenix and Tucson for a weekend adventure, yet steeped in rural ambience. Here, amidst Arizona's high-desert Pinal Mountains, you'll find unique festivals, colorful shops, and great food.  
Things to Do
After the region's huge copper mines closed, the towns dusted off the disappointment and opened their doors to visitors. But hard-rock heritage is still celebrated at Superior's Apache Leap Mining Festival and Carnival, known for its mine-related competitions—muck hauling, anyone?—and Mexican folk dancing (held March 10–12 this year). The town similarly honors its desert home with the Prickly Pear Festival (August 26), a sustainability-focused salute to its namesake cactus with a farmers' market, locally sourced food booths, and frosty prickly pear margaritas.
Take a deep dive into the past at Globe's Besh Ba Gowah Archaeological Park and Museum. Built by the Salado people roughly eight centuries ago, and partially reconstructed by Arizona State University archaeologists, this prehistoric pueblo invites hands-on exploration: Be sure to pause and poke your head through a window to gaze across the broad ceremonial plaza.
You'll find natural history at the Boyce Thompson Arboretum near Superior. This collection of 20,000-plus arid-land plants from around the planet—including an otherworldly 30-foot-tall, cylindrical Sonoran boojum tree—spreads across 323 acres of desert, with dramatic Picket Post Mountain as a backdrop. Pathways into Arizona's oldest botanical garden are shaded by African sumac, olive, and pomegranate trees. 
Globe stretches along a narrow valley alongside the Pinal Mountains: Get the big picture on a short hike through Round Mountain Park. In town, Broad Street is marked by vintage architecture. In the majestic 1906 Gila County Courthouse, built of locally quarried volcanic stone, justice was meted out to frontier scofflaws. Today, the neoclassical revival building is home to the Cobre Valley Center for the Arts, its long, grand hallways lined with colorful paintings, while the bottom floor features a mix of music academy, history room, woodworking and craft shops.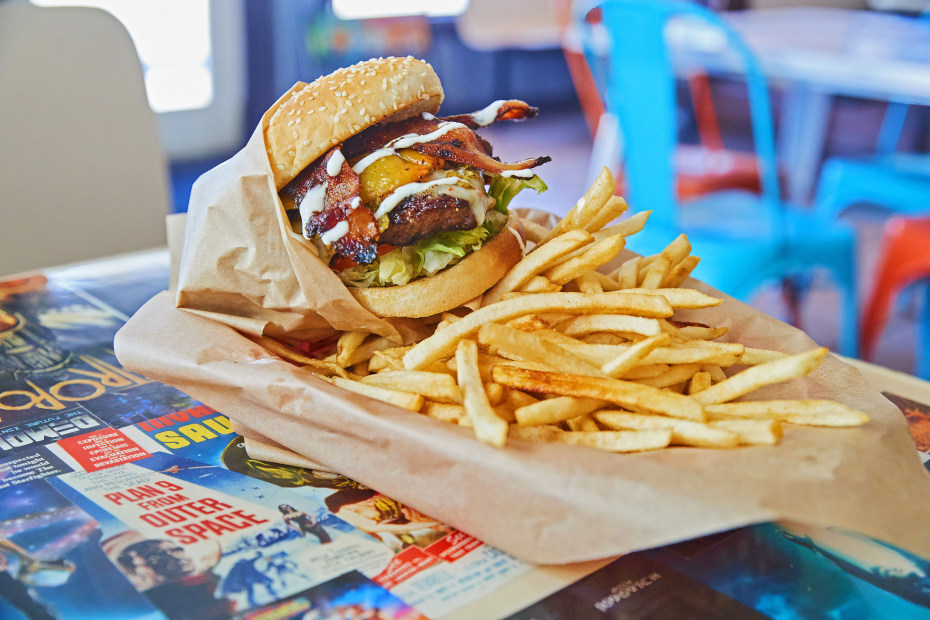 Where to Eat
Each of these small towns offers surprisingly uptown cuisine. Start your day with South West quiche—made with spicy chorizo, diced green chiles, and jalapeños—at downtown Globe's airy Copper Hen Bakery and Cafe. A lunch favorite is Nurdberger, a pop culture–themed eatery with comic-book decoupage tabletops. It claims, à la Star Wars, to dish up the "best food in the galaxy." The Raising Arizona Berger (a nod to the quirky hit movie) certainly comes close, a half-pound colossus topped with green chiles and jalapeño bacon.
If your appetite's for tradition, look no further than Guayo's El Rey Mexican Food, which has been drawing crowds to Miami since it opened in 1938. "Folks drive up from Phoenix, and they always want the same thing: Combination Number Six," says Greg Esparza, the third generation of the family-owned eatery. For the uninitiated, that's a red cheese enchilada, crispy beef taco, and piquant red-chile-and-bean burrito. Or go contemporary at Globe's Bravo Americano Moderno, with a woody bistro atmosphere and handcrafted pizzas fired in a tiled oven heated to 900 degrees. Try the Americano, with specially fermented dough, smoked pepperoni, and Grana Padano cheese.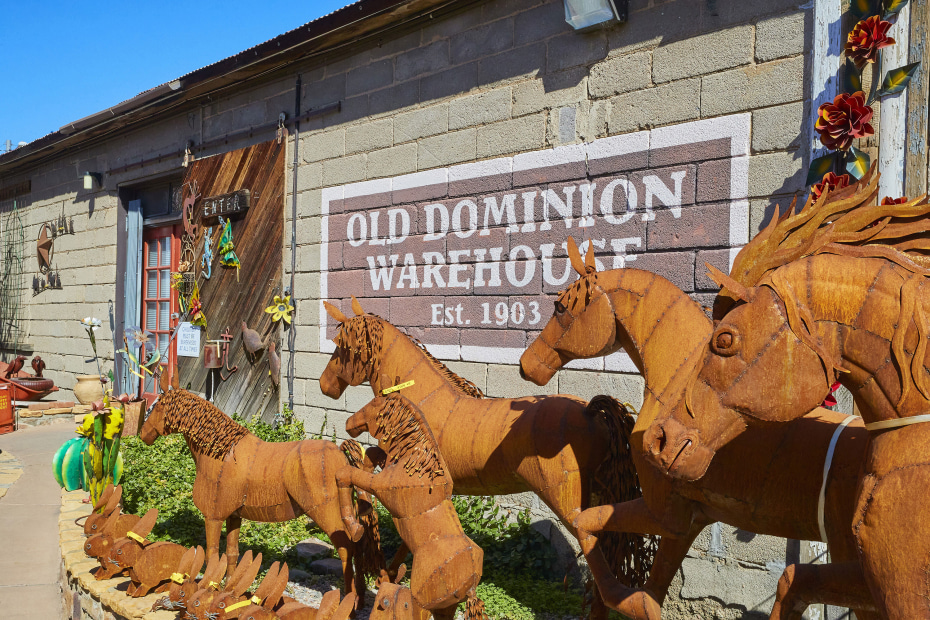 Where to Shop
The Pickle Barrel Trading Post fills a circa-1905 warehouse in Globe with exquisite American Indian jewelry, specializing in sky-blue Sleeping Beauty Turquoise, named for a nearby mine where it was quarried. More local color is found at Splash of Copper, where Lorie Trobaugh Luipold carries on a tradition begun by her father and uncle—both miners—who transformed copper splattered on the foundry floor into imaginative art.  Here you'll find the distinctive striated metal fashioned into everything from multihued light shades to vases and pendants.
Tiny Miami has become known for unique shops, and its grande dame is Sullivan Street Antiques, headquartered in a two-story former boardinghouse built in 1913. Visit today and you might find a lovely, mission-style secretary desk, a venerable glass bookcase, or an elegant hand-finished divan.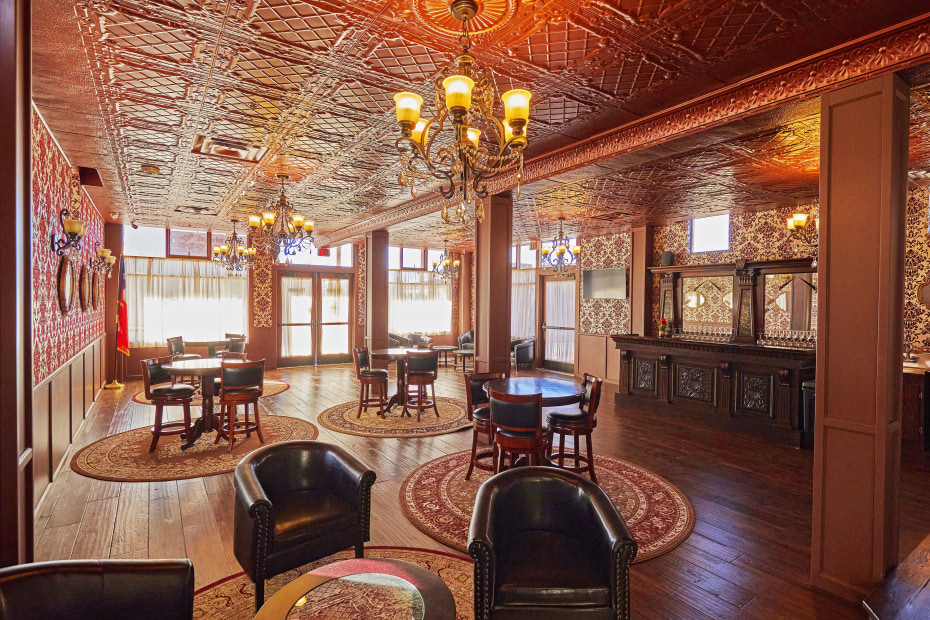 Where to Stay
Globe boasts several chain hotels, but for local authenticity, two excellent options await. Downtown Globe's Chrysocolla Inn, named for a blue-green mineral found in the nearby hills, began life in the late 1800s as a boardinghouse for miners. After decades of disrepair, it was reborn as an exquisite bed-and-breakfast, with exposed brick fireplaces and luxurious woodwork. Linger in the tranquil garden among climbing roses, hollyhocks, and blooming perennials.
Hotel Magma's resurrection was even more dramatic. Built from concrete and local red brick in the early 1900s, the two-story mission/Spanish/revival–style inn thrived in Superior for decades. But with the closure of its namesake copper mine, the hotel slipped into ruinous decline until it was rediscovered in 2010 and a painstaking restoration began. Today, Magma's front doors open onto an elegant lobby with a grand staircase leading to stylish rooms that feature vintage bed frames and art deco black-and-white-tiled bathrooms. Savor stunning views of Apache Leap from the wraparound veranda as you reflect on the day's adventures.