When winter comes to Midway, Utah, two dozen artists set to work sculpting thousands of icicles into Ice Castles, an installation made entirely of frozen water. The frigid fort just outside Salt Lake City features tunnels, turrets, and trails perfect for warmly dressed explorers to roam and slide through.
It all began a decade ago, when Brent Christensen built an ice structure in his Alpine, Utah, front yard for his 5-year-old daughter. Since then, his company has built ice castles in three countries.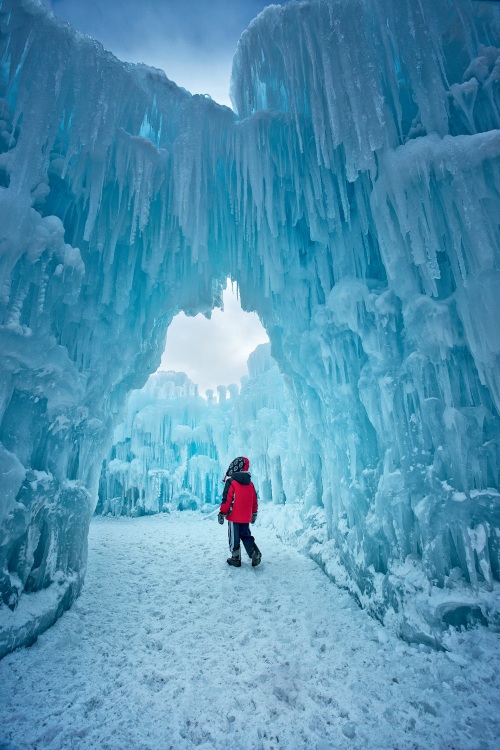 Come during the day to soak in the glacial blues of 250 million pounds of ice or, better yet, after dark, when lights illuminate the structures from within. Just don't wait too long: Snag online tickets to the freezing fantasyland before nature melts it away for another year.