Sights and Events
Led by choreographers Ashley Roland and Jamey Hampton, BodyVox is Portland's most artistically deft dance troupe. Catch the company in its home venue, amid brick walls and steel girders remaining from the building's earlier incarnation as a carriage house. 
CoHo Productions empowers the theater community of Portland. Every year, it solicits ideas for plays from local stage pros and selects a few to run in its subscription series. Those selections—ranging from works by masters such as Tennessee Williams to premieres by first-time Oregon writers—become engaging productions presented in the CoHo's intimate 95-seat space. 
The Freakybuttrue Peculiarium may be the world's only museum where you'll find an exhibit simulating a zombie's brain. And where else can you pose next to a supposedly life-size statue of Bigfoot, ogle a haunted dollhouse, and gain entry to the Insectarium Club by consuming bug-stuffed cookies? Admission is free.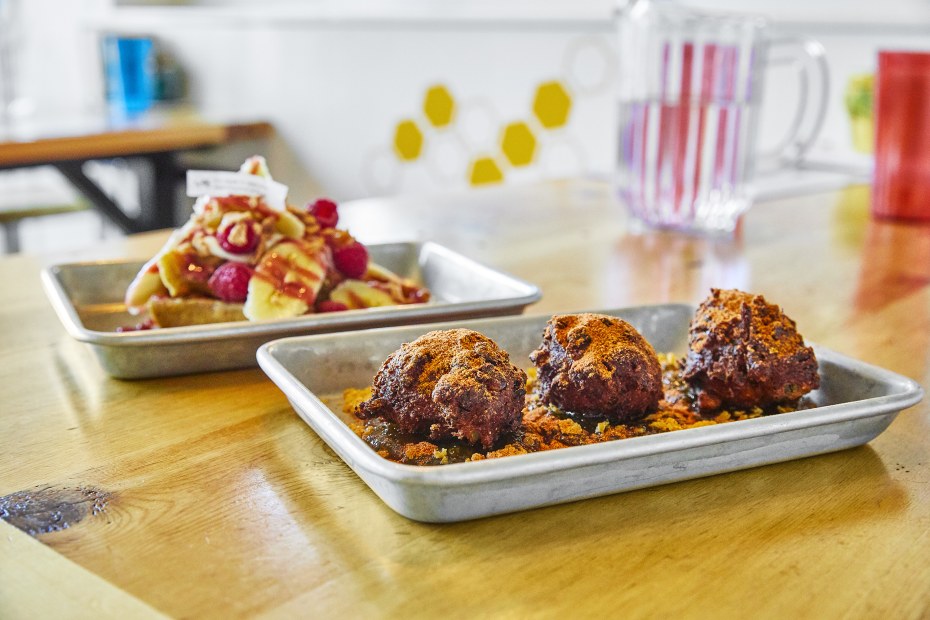 Eats
HunnyMilk serves only brunch, but it does so with decadent panache. Fortune cookie waffles are a house specialty, as are cheesy garlic grits, vanilla bean mascarpone mousse, and French toast with a Rice Krispies crust. The bar mixes elderflower–yuzu fizzy gins along with brunch-standard Bloody Marys and tangerine mimosas. For a fixed $23, you can order one non-alcoholic drink, one sweet dish, and one savory.
The pizzas at Please Louise are several cuts above your usual slice shop's. Thin, crispy crusts are topped with regionally sourced ingredients such as morels and walnuts from the Willamette Valley. The high-ceilinged room, with gleaming exposed ducts and polished concrete floor, feels welcoming.
At Bhuna, chef Deepak Kaul transports you to the country of his childhood with what he calls "Indian soul food": calamari battered with chickpea flour; rogan josh stew fragrant with cloves and cardamom; and a collard greens and kohlrabi bowl that recently scored him a shout-out from Food & Wine. Kaul grills the delightfully charred naan himself.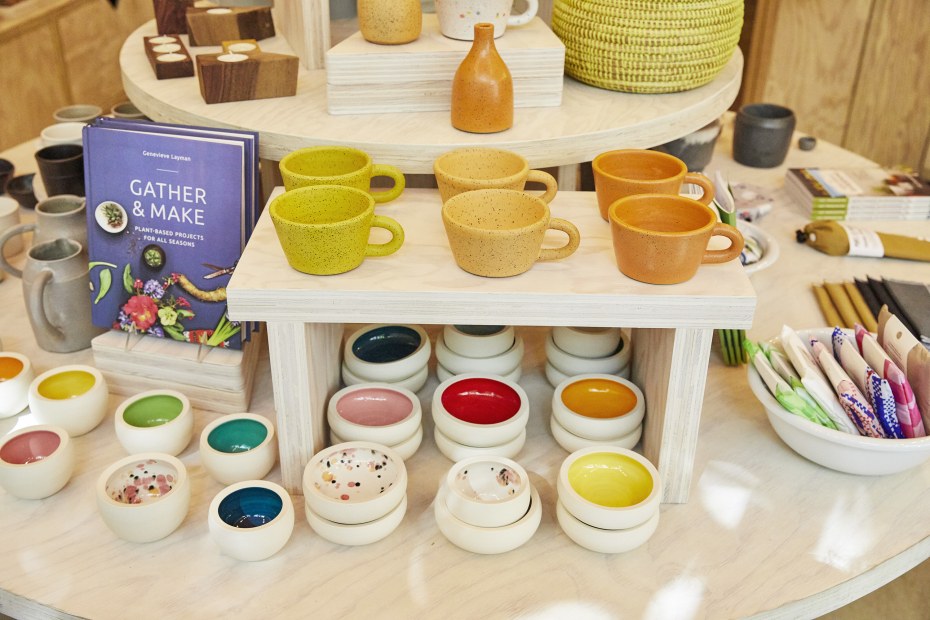 Shops
Tender Loving Empire is a très Portlandesque gift shop specializing in handmade and locally crafted arts—clothes, jewelry, books, craft beers, and vinyl indie rock albums, many of them on its eponymous record label. Yes, Portlandia's Carrie Brownstein shops here.