From the terrace of the GrandView Restaurant, 1,500 feet up Mount Hamilton, the vista stretches from Loma Prieta to San Francisco Bay. As dusk turns to dark, the twinkling lights of progress spread across Silicon Valley, as if someone has flipped the on switch at an immense data center.
Long before computers existed, the GrandView began operating as a roadhouse en route to Lick Observatory—a forerunner of the region's tech industry, where Jupiter's fifth moon was first spotted in 1892 and astronomers continue to explore the cosmos today. The GrandView's new owners channeled some of that pioneering spirit when they renovated the restaurant and transformed a nearby 60-acre plot into a seed-to-table farm. Now fresh ingredients brighten dishes such as Tuscan kale salad and lobster truffle deviled eggs.
How Californian. Or, really, how San Josean. If there's one thing people in the nation's 10th-largest metropolis have mastered, it's ingenuity. So much so that the U.S. Patent and Trademark Office put a regional branch inside City Hall. Originality abounds all over town, from such perennial attractions as Winchester Mystery House, the legendary mansion that's starring in an upcoming Hollywood thriller, to upstart standouts including Adega, the first local restaurant to score a Michelin star.
Visitors who want to immerse themselves in San Jose's culture of innovation should head downtown. The city center beckons 21st-century explorers with cutting-edge arts, ambitious science, exceptional ethnic diversity, and cleverly crafted cuisine. What's more, many of these contemporary assets spring from deep roots in California history.
Consider San Pedro Square, home to the oldest building in San Jose and a bustling food hall. The 220-year-old Peralta Adobe sits in the middle of San Pedro Square Market. Nearly 20 vendors whet appetites with novel takes on classic fare and inventive flavor combinations. Options include Reuben sandwiches heaped with corned beef smoked on-site, fried plantains with dried cranberries and chipotle crema, and eggplant-and-pepperoncini-spiked falafel wraps.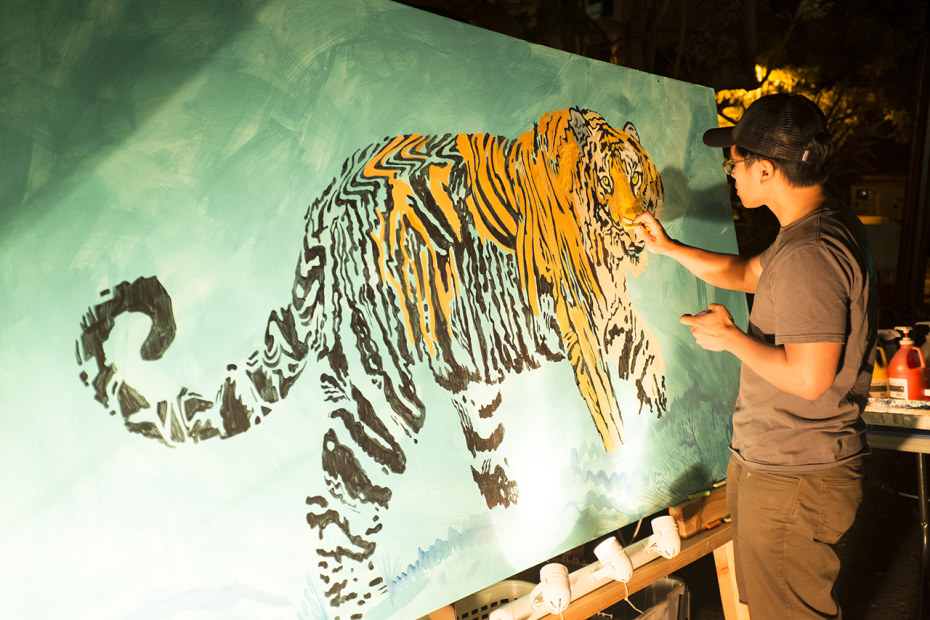 Similar juxtapositions shine in the SoFA district, the three-block stretch of South First Street between San Carlos and Reed Streets. The California Theatre showcases 1920s-style splendor, thanks to a $75 million renovation, and stages modern events, such as the Cinequest film festival, which adds virtual-reality experiences this year.
For South First Fridays, artisan stalls and food trucks move into the neighborhood. Bars cancel cover charges, and exhibition spaces throw open their doors for free. You can catch an opera tenor's solo while nursing a silky cappuccino at Caffe Frascati. Browse walls of urban art at Anno Domini gallery after slurping a bowl of luscious Vietnamese noodles at Pho 69. Listen to mind-blowing jazz or spoken word at Cafe Stritch. Let an Andean dance troupe or Afro- Mexican percussionist mesmerize you at MACLA, a Latin America–themed center for the arts.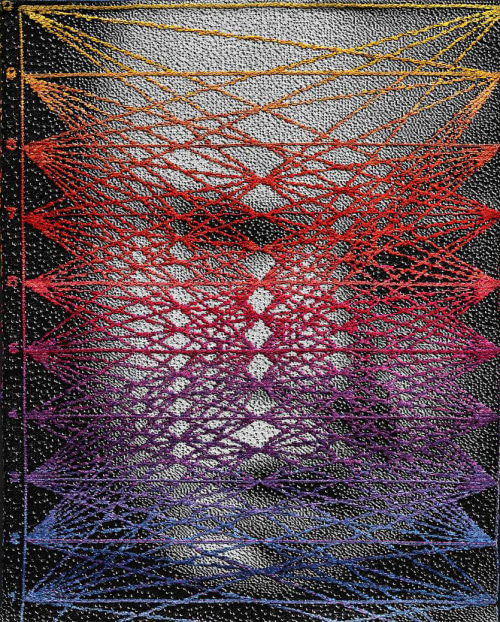 "The biggest surprise is the San Jose Museum of Quilts & Textiles," says Daniel Garcia, founder of Content Magazine, which chronicles Silicon Valley culture. "It seems like it's a grandma thing, but you go in and find they have incredible modern quilters." The recent exhibit The California Art Quilt Revolution celebrated works by pioneers of the 1970s and 1980s whose efforts shifted perceptions of the medium.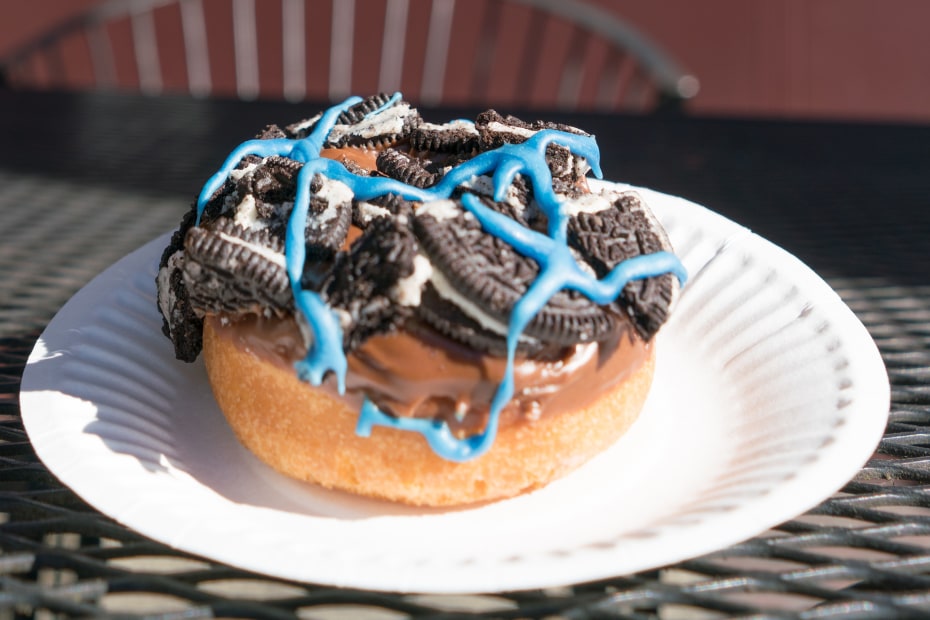 Downtown's streets are as colorful by day as they are by night. Vivid murals invigorate not only walls but also utility boxes, crosswalks, and intersections. The art reflects San Jose's rich ethnic diversity: Among 1.04 million residents, 70 percent self-identify as Asian, Hispanic, or African American; nearly 60 percent speak a language other than English at home; and almost 40 percent were born outside the United States.
On any given day, well-heeled professionals headed to U.S. District Court cross paths with a khaki-clad crowd descending upon San Jose's Convention Center (where Apple cofounder Steve Wozniak presents Silicon Valley Comic Con). Millennials make myriad fashion statements—pink hair, skater kicks, Sharks caps—as they schlep from light-rail stops to San Jose State University, one of California's oldest educational institutions.
You can take it all in during a downtown stroll, perhaps with a cup of coffee in hand. If the brew calls for a sugary pairing, fat slices of buttery pecan-crusted French toast at Deluxe Eatery Drinkery fill the bill. So too does a Kooky Monster—vanilla cake, Oreo crumbles, and blue frosting—at Psycho Donuts. The vegan concoction might have thrilled genre-defining filmmaker Alfred Hitchcock, who shot the opening scenes of Marnie at San Jose's Diridon train station.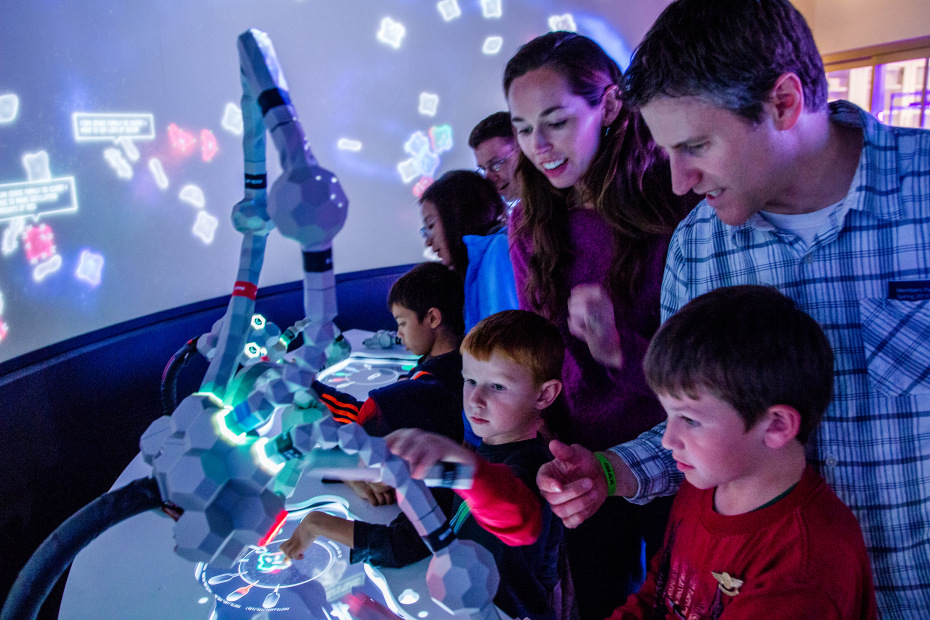 A few blocks west, in Plaza de César Chávez park, amblers can pull up Adirondack chairs to sit a spell or, if it's a warm day, flirt with the dancing fountains across from the Fairmont hotel. Water also provides the theme for three current exhibits at the San Jose Museum of Art. Works as divergent as Ansel Adams's photography and Diana Al-Hadid's monumental sculpture emphasize the precious natural resource amid an era of drought.
Feeling parched yourself? Stop by Paper Plane for craft cocktails, including punches on tap. A drink called Where There's Smoke There's Fire blends mescal, tequila, tea, port, grapefruit, and spices for an elixir that's intoxicating in every sense of the word. Bar bites include pork belly chicharrones and smoked avocado croquettes. Prefer an IPA brewed in San Jose? Try the sister pub next door, Original Gravity Public House, where two bars pour from 35 taps with rotating brews.
Those curious about the biology of beer and other scientific phenomena won't want to miss the Tech Museum of Innovation. It draws some 400,000 visitors every year with interactive exhibits that let laypeople act like scientists by engineering bacteria, programming robots, or virtually dissecting a human body on a 3-D operating table.
At the projection sphere, a six-foot globe featuring revolving NASA images, you can get an astronaut's-eye view of Earth. Like so much else in San Jose, the display fuels the imagination: For a fleeting moment, you might be on a mission to Jupiter, peering back at Lick Observatory from space as you approach the next frontier.