Take a classic small town and put it next to a sparkling glacial lake, and you have the makings of a lovely autumn retreat. Seeley Lake, a town of 1,700 or so, sits in a valley near Missoula, amid towering pines, azure water, and scenic byways.
1. A cleverly converted barn houses Seeley Lake Historical Museum, where horse stalls hold treasures such as early chain saws, and fishing flies from Norman Maclean, who wrote A River Runs Through It during a Seeley Lake sojourn. Call ahead to visit after Labor Day.
2. With 16-ounce sirloins and waterside views, Lindey's Prime Steak House makes for a fulfilling evening. If you'd prefer to dine alfresco, the Lindey's food truck serves steak sandwiches topped with a secret, finger-lickin' sauce.
3. Sparkly Western shirts, Montana sapphires, photos of area wildlife, and other delights draw shoppers to the Grizzly Claw Trading Company. Even if you aren't crafty, the vast array of loose beads, including polished coprolites (aka dinosaur poop), reward a closer look.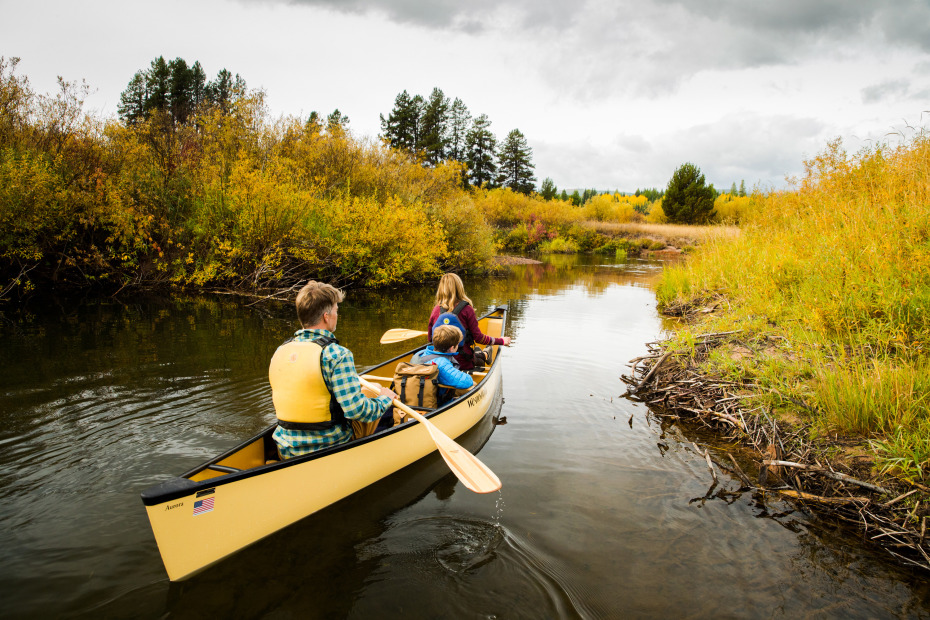 4. As summer crowds fade, paddlers stand a good chance of seeing loons, ospreys, and eagles on the Clearwater River Canoe Trail, a 3.5-mile stretch of the meandering Clearwater River. With luck, you might even spot a moose browsing among the willows.
5. Rent mountain paddle boards, canoes, and other outdoor equipment at locally owned Heritage Outdoors.