As the winter's Sierra Nevada snowpack continues its slow melt into summer, it fills up lakes and tumbles over stream beds and waterfalls, making Lake Tahoe day trips all about visiting sites of spectacular H2O. Here are four reasons to take a break from the mile-high lake's shimmering blues for a day of water play elsewhere.
Carson Valley, Nevada
A jaunt over Spooner Summit from Lake Tahoe's South Shore gets you to the fertile ranch lands of Carson Valley, home of Nevada's first settlement, Genoa, which was established on the Overland Emigrant Trail in 1851.
Look for nesting bald eagles along the trails of the Nature Conservancy's 800-acre River Fork Ranch. At the preserve's Whit Hall Interpretive Center, see why cattails are much more than slender perches for blackbirds, and learn how the Carson River provides nourishment for plants, animals, and people.
Soak afterward in the mineral waters of David Walley's Hot Springs Resort, and end the day at J.T. Basque Dining Room with a Ranch One grass-fed Basco Burger hearty enough for the Basque sheepherders who once inhabited the place.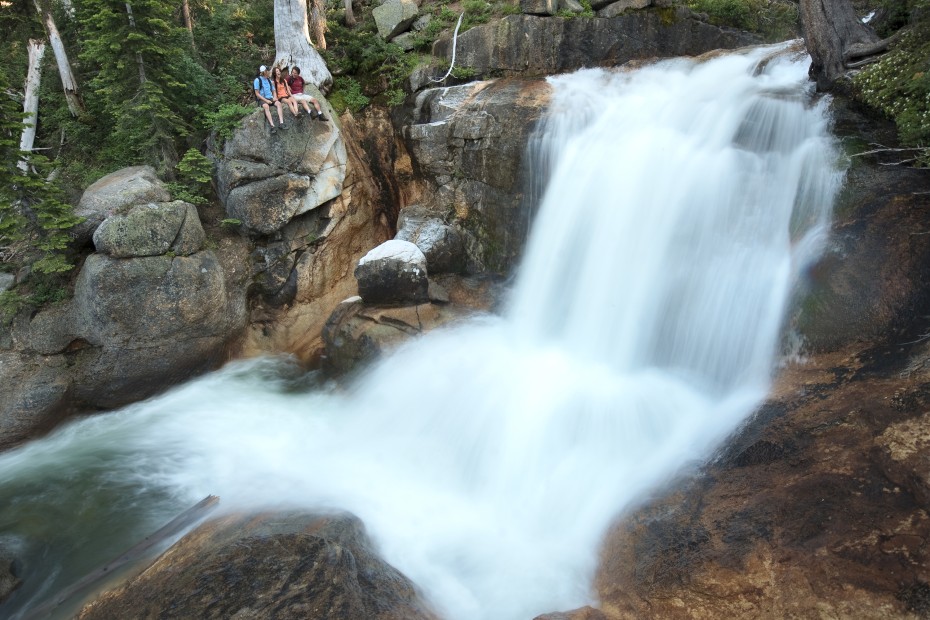 Olympic Valley, California
Hike the Shirley Canyon Trail in Olympic Valley, a 30-minute drive from Tahoe City, where Squaw Creek cascades between aspen groves into the storied valley toward the Truckee River.
Find the trailhead at the end of Squaw Peak Road, and walk up as far as you like. It's about 15 minutes to the creek side, and a half-day trip all the way to Shirley Lake. In many places, the creek is so shallow, you can splash through it barefoot—though you'll likely dash right out again to prevent freezing ankles.
Refuel later at PlumpJack Cafe with seasonal summer greens, truffle popcorn, and an eternal favorite, seafood poke cones. (Bring your dog, and dine on the patio outside.)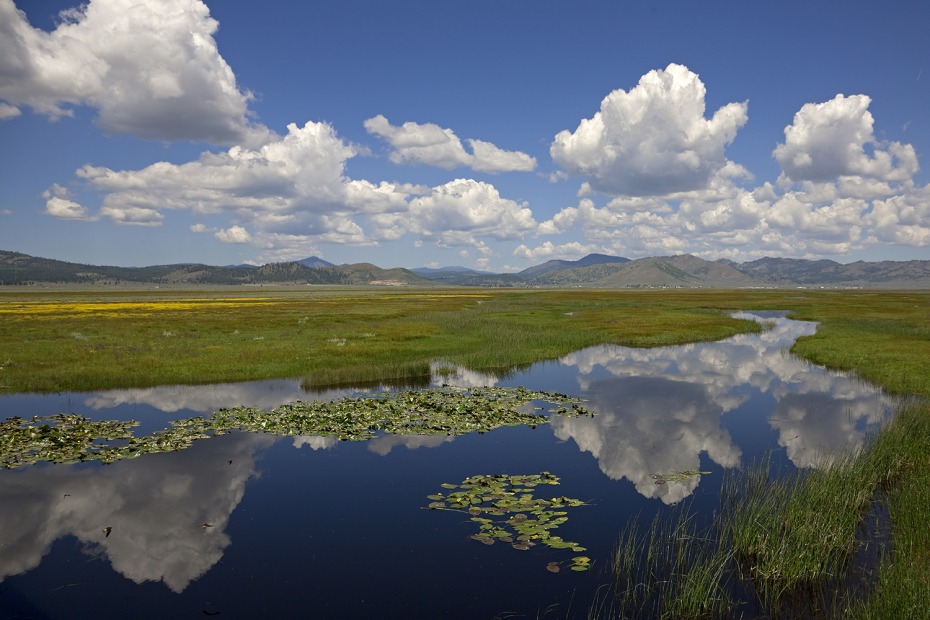 Sierra Valley
North of Truckee lies Sierra Valley, where you can drive or cycle on quiet ranch roads to see how past year's ample snowmelt widened the Feather River and made a new habitat for migrating birds.
On Marble Hot Springs Road, a historic steel bridge makes a great spot for watching yellow-headed blackbirds, white-faced ibis, and night herons who dip and soar among the marsh reeds. Sharp-eyed travelers can spot red-tailed hawks and sandhill cranes across the fields and an occasional pronghorn bounding over sagebrush.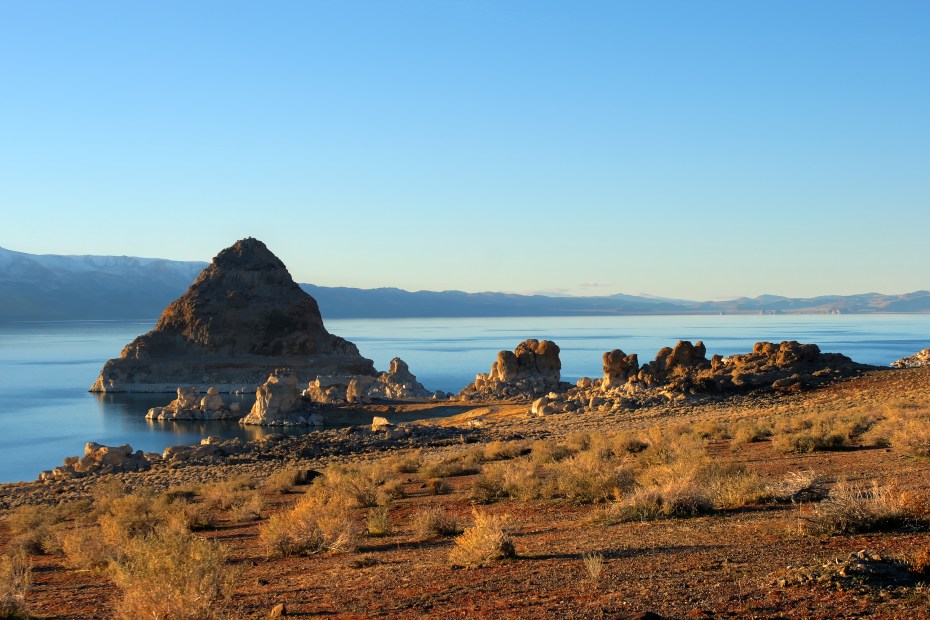 Pyramid Lake, Nevada
Lake Tahoe overflow pours down the Truckee River, then cuts through a sagebrush plain into Paiute country northeast of Reno. Follow the same path on Interstate 80 and onto Nevada's lonely SR 447 to the Pyramid Lake Paiute Tribe Museum and Visitors Center in Nixon. Here, kids can do a scavenger hunt through exhibits to explore Paiute Tribe culture and the endangered cui-ui fish.
Ask the museum attendant for tips on where to spot wildflowers, waterfalls, and American white pelicans, as you drive up the west shore of the lake. See the Anaho Island National Wildlife Refuge from Popcorn Rocks lookout, where trails lead to weirdly shaped ancient calcium carbonate tufa rocks, and a viewing scope lets you inspect the Stone Mother formation and white beaches on Pyramid Lake's opposite shore.