Surrounded by mountains and sea, the city of Vancouver, B.C., attracts visitors with its scenic beauty and welcoming multicultural vibe. It's compact enough for locals to boast that they can ski, sail, and hit a microbrewery in the same day, and diverse enough to sample the fare from a dozen different cuisines over the course of a weekend. But with so much to experience, you may be wondering what to see first. Use the two-day itinerary below as your vacation foundation, and add on more sights and excursions the more days you have.
2 Days: Downtown Vancouver and the Mountains
Stanley Park is a green oasis at the edge of downtown, and like most of the city's highlights, can be reached by foot, bike, public bus, or car. Home to an outdoor theater, aquarium, and gorgeous gardens, the park's most popular feature is a busy 5.5-mile seawall that loops past beaches and viewpoints. To unwind in nature, take a trail into the park's interior where you'll find the Beaver Lake wetlands and several giants of the forest, including a 600-year-old fir tree.
For lunch, head toward Coal Harbour. You'll pass great seafood restaurants and food trucks, but Miku—beside iconic Canada Place—is worth the extra steps. Try a sophisticated take on the bento box with miso-baked sablefish and flame-seared Aburi-style sushi, followed by a luscious green tea opera cake. From here it's a short walk to Flyover Canada, where a 20-minute ride takes you swooping over the Arctic and eastern Canada and across the Prairies and Rocky Mountains to the Pacific Ocean, all without leaving your seat.
Just 20 minutes from downtown, Capilano Suspension Bridge Park is set in a lush river canyon. The namesake bridge spans a distance of 450 feet and is suspended 230 feet above a river. It's just one vertigo-inducing element in a park that also includes a treetop canopy and 300-foot-high Cliffwalk—a suspended walkway that skirts the canyon's edge. Upstream from the park, a fascinating salmon hatchery offers tours outlining the life cycle of the fish, while the smaller, but free, Lynn Canyon Suspension Bridge and Ecology Centre are found one canyon over.
From Capilano, head north to the base of Grouse Mountain (a 5-minute drive), where you can ski in the winter. In warm weather months, walk the 1.8-mile, 2,830-stair Grouse Grind to get your blood pumping. If you prefer to skip the workout, the 8-minute cable car ride will take you up some 4,000 feet and give you a glimpse of city and ocean views. In the summer, the ski runs turn into walking trails and two grizzly bear rescues named Grinder and Coola are visible in their enclosed forested habitat. A ropes course and zip line offer additional thrills. Bring a picnic or take advantage of mountain-top eats, which range from cafés to a fine-dining option.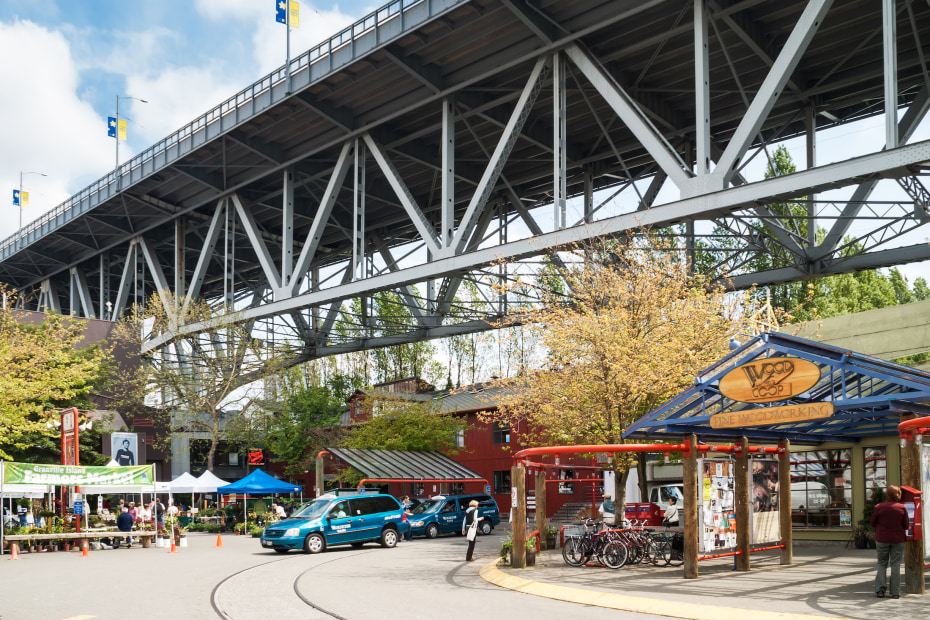 3 Days: Granville Island and University of British Columbia
Granville Island Public Market has much more than fruit and vegetables—which makes it hard to know where to start. Fortunately, a two-hour Vancouver Foodie Tour is the perfect entry into the island's flavors and history. You'll visit a bakery, fishmonger, butcher, and more. Afterward check out the local art galleries, gift shops, and outdoor performances, or if you're still hungry, head to the fish docks and visit casual Go Fish for the freshest in sustainable seafood.
A bit further west, the University of British Columbia campus has a variety of gardens, theaters, and museums. A favorite stop is the Museum of Anthropology. The extensive museum features towering totem poles in indoor and outdoor exhibits that celebrate British Columbia's First Nations culture.
4-5 Days: Two Cool Day Trips
Two hours north by shuttle bus or rental car, Whistler Village offers up year-round activity well beyond skiing. Stop at the Cloudraker Skybridge and Raven's Eye Cliff Walk for a 360-degree mountaintop view, then take a ride on the record-breaking Peak 2 Peak Gondola, which travels 2.7 miles at 1,427 feet above the valley floor. After you descend, try a guided multi-course seasonal lunch with Whistler Tasting Tours; you'll visit six stops and enjoy everything from drinks to dessert. As dusk hits don't miss a walk through the magical Vallea Lumina—the enchanting multimedia hike fills the night forest with stories, lights, and sounds.
Though sea creatures often show up in Vancouver's harbor, the most reliable way to see orcas, humpbacks, and other marine wildlife is to take a full- or half-day whale-watching excursion. If you want to get an even closer look, Sea Dragon Charters, in West Vancouver's Horseshoe Bay, takes snorkelers to Seal Rocks for a swim (or kayak) with the marine mammals. All that fresh air can work up an appetite, so when your hunger calls, head back downtown to Glowbal. Cosy up in front of a fireplace, slurp some local oysters, and then choose from a menu that highlights local seafood and grass-fed beef.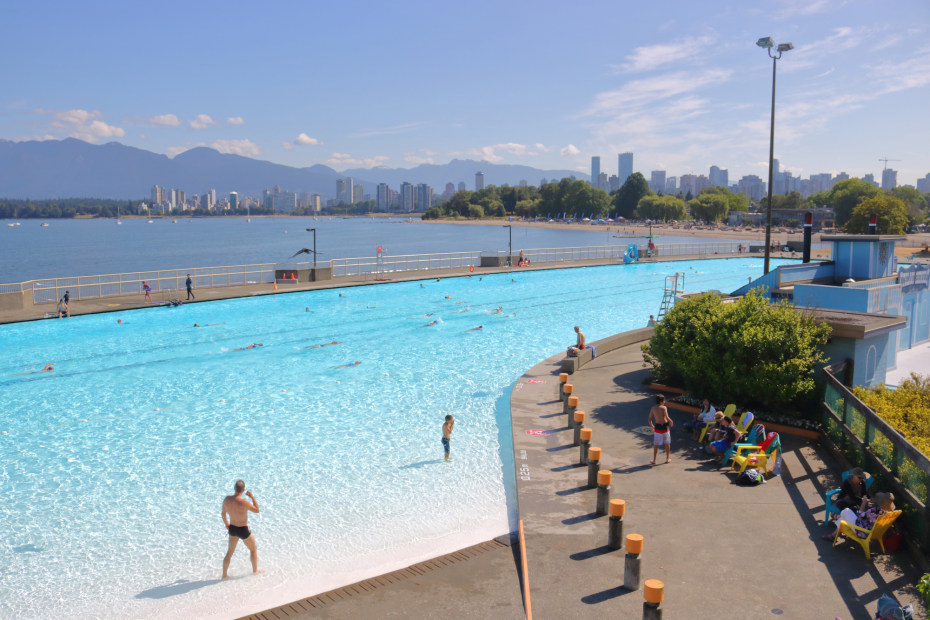 6-7 Days: Walk the Neighborhoods
You haven't uncovered the real Vancouver until you've visited a few of its neighborhoods. Each is distinct, walkable, and has its own shopping and restaurant district. The cultural hub of Gastown is where the city started; some of its stately old buildings are past their prime, but if you're looking for a trendy cocktail or a creative chef, you're in the right place. For authentic Italian with a rustic flair, head to Di Beppe, where you can rub shoulders with the locals while enjoying fennel sausage pizza and pasta with Sicilian anchovies and breadcrumbs.
Meanwhile, upscale Kitsilano is the place to go for green juice, beach-side yoga, or a swim in the scenic outdoor pool. Once you're done with activity, park yourself on Local's patio for a burger and beer, but be sure to head back to the beach in time for the sunset.
Mount Pleasant is known for its hipster vibe, colorful murals, and plentiful breweries. This is the part of town that elevated donuts to an art form, sparking a citywide feud—decide for yourself between Lucky's peanut butter and jelly, Cartems's maple and bacon, and Lee's old-school glazed. To cut the sugar rush, head to Tacofino. What began as a food truck to feed hungry surfers in Vancouver Island's Tofino, Tacofino has expanded into the city thanks to its lively Mexican food (think sweet potato and leek tacos and chili-infused margaritas).