Rumor has it that costume designers made at least six pairs of ruby slippers for Judy Garland to wear while filming The Wizard of Oz. Four remain, including a nearly pristine set that was used only for close-ups.
That pair of shoes can be found in the new Academy Museum of Motion Pictures in Los Angeles, located in the second-floor Art of Moviemaking gallery alongside scripts, costumes and production design drawings from the classic movie.
Together, the items provide a rare behind-the-scenes look at the movie-making process, making them a fitting inclusion to the museum, the brainchild of the Academy of Motion Picture Arts & Sciences 10 years in the making.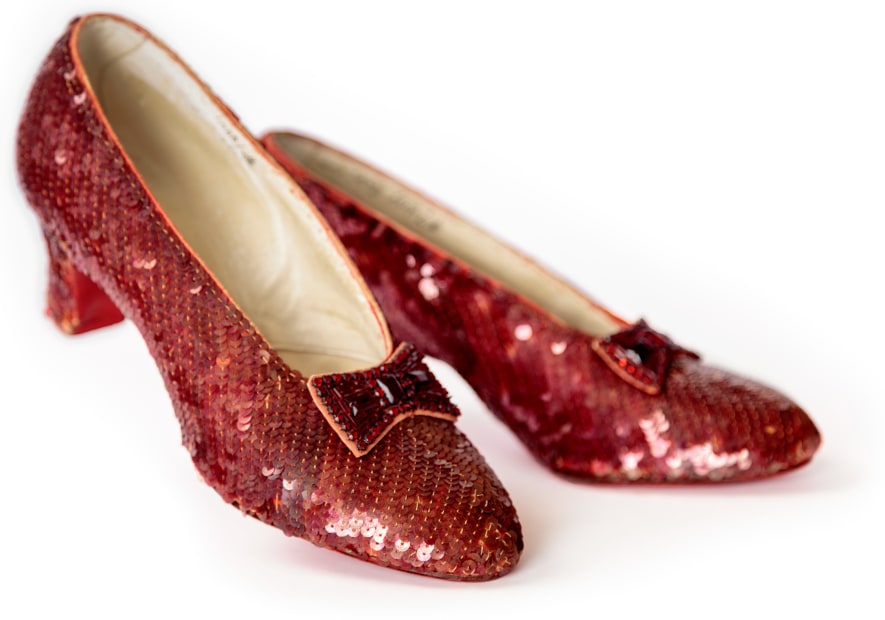 The museum's permanent exhibit, Stories of Cinema—where those famous ruby slippers reside—unfolds over three floors with in-depth looks at costume and makeup design, cinematography and production design. Exhibits feature everything from Rosebud from Citizen Kane to Jack Skellington puppet heads from The Nightmare Before Christmas and the Aries 1B space shuttle from 2001: A Space Odyssey. One immersive gallery even allows visitors to experience what it's like to walk onstage at the Dolby Theatre in Hollywood and accept an Oscar.
Connected by a pedestrian bridge is a new glass-and-concrete sphere designed by Renzo Piano. The museum's two theaters host film premieres, lectures and live performances. A rooftop terrace provides a panoramic view of the Hollywood Hills, topped—fittingly—by the iconic Hollywood sign.