Think of the northern lights as nature's fireworks. Also known as the aurora borealis, this spectacle occurs when particulate remnants of a solar storm travel from the sun into Earth's atmosphere. When these particles interact with oxygen and nitrogen, they result in spectacular displays of colorful light in the night sky.
If you've been considering a trip to chase aurora, the time is now. The northern lights will be especially intense over the next two winters, getting brighter and more frequent as the current solar cycle increases in activity, peaking around 2025. Because it's dark around the Arctic Circle for most of the winter, Alaska is a great destination for spotting the aurora. Here are six viewing tips from Alaskans in the know.
1. Select location wisely.
Darkness is important for maximizing viewing conditions. While you can see the northern lights from downtown Fairbanks or even Anchorage, you can view them better without light pollution. Don Hampton, research associate professor at the University of Alaska Fairbanks Geophysical Institute, says northern exposure is preferable, away from urban centers: "You want it pitch black."
2. Burn the midnight oil.
Peak viewing occurs around what experts call "magnetic midnight," usually sometime between midnight and 3 a.m. Some visitors sacrifice sleep for the experience and make an adventure out of staying up all night. Others stay at hotels, such as Alyeska Resort in Girdwood and Borealis Basecamp near Fairbanks, where staff will ring your room when the aurora is active.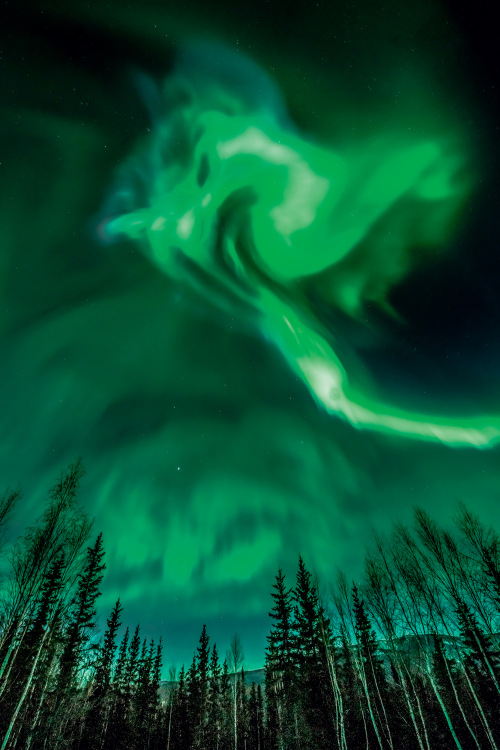 3. Build in wiggle room.
The northern lights can be fickle and unpredictable. You'll want to give yourself a few nights of viewing opportunities to improve your odds. Geophysical Institute data suggests visitors who come for three nights or more in winter have a 90 percent chance of seeing aurora. Some cruises even offer guaranteed viewing; Hurtigruten's Norwegian Coastal Express voyages come with a promise that if you don't see the northern lights, you'll receive another comparable cruise free of charge.
4. Leverage technology.
Solar storms, like storms here on Earth, can be tracked with the help of technology. According to Hampton, the best place to monitor them is the Aurora Tracker from the Geophysical Institute. This website displays the KP Index, a scale that measures aurora strength, and provides a forecast of potential activity. The app My Aurora Forecast accesses the same data.
5. Consider a guide.
While anyone can witness the northern lights, it's often best to experience the phenomenon with a guide who can provide context and scientifically sound information. At Borealis Basecamp, owner Adriel Butler and his staff offer digestible facts and capture portraits for visitors to take home.
6. Don't forget your smartphone.
Cameras aren't just good for capturing images of the aurora—they can actually help you see them more clearly, since an open aperture registers more light than the naked eye.
According to Butler, what appears on camera can be more vivid and colorful, but, he advises, "It's also nice to put down your camera and experience the aurora all by yourself."