Walking into a delicatessen or "deli" is like stepping back in time. Delis have been popular across the U.S. for more than a century, but the array of meats, the variety of cheeses, and the selection of breads never goes out of style. Delis are especially known for their made-to-order sandwiches, along with prepared goods ranging from penne pasta salads to falafel balls. Still, each one is original. In fact, some of the best contemporary delis have their own unique twist.
Whether you're looking for traditional Italian focaccia bread or a Philly cheesesteak with Cheez Whiz, here are six West Coast delis sure to satisfy your palate.
Kenny & Zuke's Delicatessen, Portland, Oregon
Portlanders love this downtown Jewish deli known for its classic Reuben sandwich on freshly baked bread. The signature beef pastrami also makes an appearance on the loaded cheese fries, while the vegetarian version is topped with mushrooms and sweet and spicy peppers. A second Kenny & Zuke's location in Northwest Portland specializes in hand-rolled, small-batch bagels. A smear of cream cheese topped with a layer of house-cured wild salmon puts these chewy bagels over the top. 
The Butcher's Son, Berkeley, California
Opened in 2016, Berkeley's all-vegan delicatessen, the Butcher's Son, features a regularly changing menu that caters perfectly to the city's non-conforming crowd. Try the fried vegan "mozzarella" squares with marinara sauce for dunking, or devour the carnivore-inspired "pulled pork" sandwich, made with tofu skins and topped with grilled onions and cabbage slaw.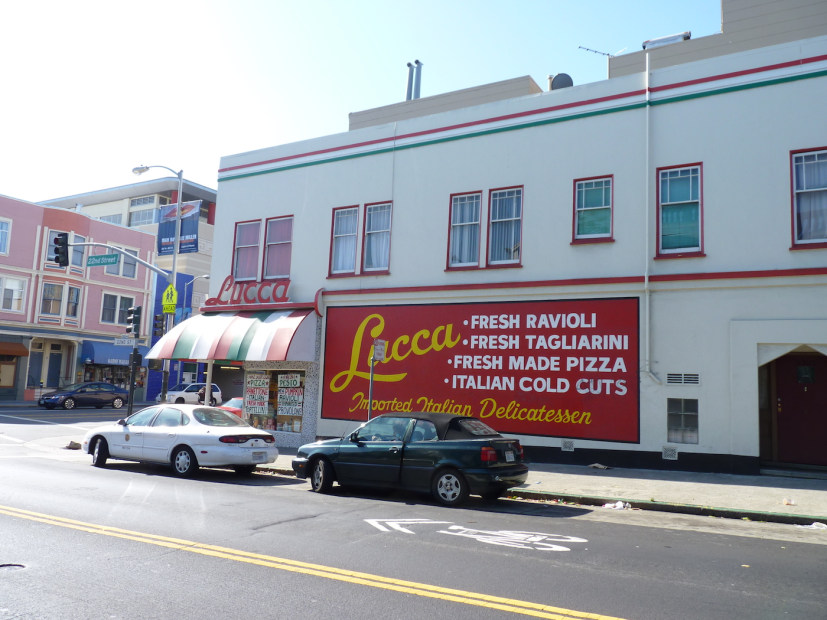 Lucca Ravioli Co., San Francisco
Lucca, a nearly century-old Mission District institution and Italian deli, carries everything from olive oils and salted anchovies to pasta sauces and pepperoni. Here, house-made ravioli is king, though the other fresh-made pastas, such as tagliarini noodles and meat-filled tortellini, are also outstanding. Pick up some pizza dough and toppings for a quick-scratch meal at home; thick slices of tiramisu make for the perfect dessert.
Tat's Delicatessen, Seattle
Head to Tat's, and discover East Coast–style subs—the Tat'strami is a favorite—Italian hoagies, and killer cheesesteaks in the heart of Seattle's Pioneer Square. It's like the City of Brotherly Love up and moved to Washington. It even sells Tastykakes, the iconic Philly snack food ranging from Peanut Butter Kandy Kakes to Butterscotch Krimpets.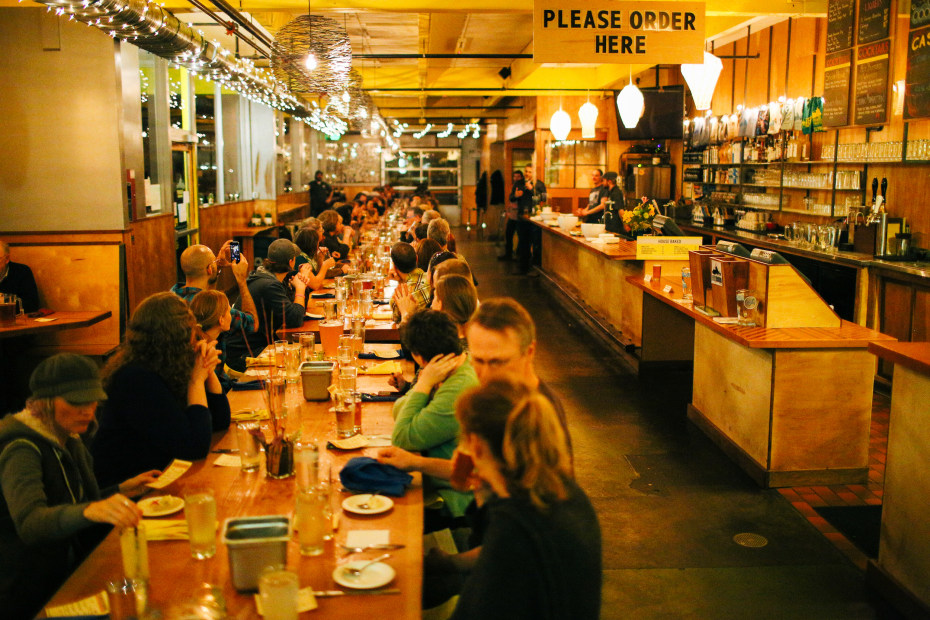 Falling Sky Brewing, Eugene, Oregon
One of three Falling Sky breweries in the city, the Blair Boulevard outpost is the only one with a deli theme. The open interior is lined with communal tables, perfect for sharing a plate of pastrami-spiced chicken wings with marionberry mustard or mixed meats (brined, cured, and smoked on site) paired with pickled veggies. Choose from a rotating selection of house-made brews to accompany your meal.
Greek Food Imports, Sacramento
Build your appetite while you shop for kalamata olives, Greek yogurt, and feta cheese in the Greek Foods Imports marketplace. Then, swing by the deli counter for a satisfying mix of mezze appetizers, lamb gyros, and flaky bites of baklava. In the future, the owner plans to add a pizza oven as well as a grill for souvlakia—skewered meats and veggies.