Gifted with climbable granite peaks, magnificent waterfalls, and stands of towering sequoias, it's no wonder that Yosemite attracts hordes of annual visitors. However, nearly 75% visit from May to October, meaning that the winter off-season is much less crowded. Still, its natural landscape remains just as spectacular. Slushy-like frazil ice often floats along Yosemite's creeks, while a fresh snowfall can transform its open meadows into a magical white wonderland. 
A winter visit can mean a chance to explore the park's indoor spaces unencumbered, and there are also plenty of opportunities for outdoor activities, including skiing, snowshoeing, and even hiking. 
Here's everything you need to know to take full advantage of Yosemite in the winter.
Top Sites
Yosemite is 1,187 square miles, about the size of Rhode Island, but it is divided into a series of manageable regions. 
Yosemite Valley
While Yosemite Valley is just a small slice of the park, it's home to some of Yosemite's most iconic features. These include the sheer granite face of Half Dome, the rising vertical monolith known as El Capitan, and the 2,425 foot high Yosemite Falls, the park's tallest waterfall. This glacial valley of dramatic cliffs and open meadows is also where you'll find Curry Village, the park's largest lodging area, and the historic Ahwahnee Hotel. It's accessible via car year-round. 
Hetch-Hetchy 
Located in the park's northwest corner, the quieter Hetch Hetchy is another stunning display of granite cliffs and remarkable falls. The valley walls rise up from the waters of the Hetch Hetchy Reservoir. Since it sits a few hundred feet lower in elevation than Yosemite Valley (Hetch Hetchy is at 3,660 feet above sea level, while Yosemite is 3,960 feet), it also has a slightly longer hiking season. This part of the park is open daily 8 a.m. to 5 p.m., November through March. 
Wawona
A vibrant community of year-round residents located four-miles inside the park from Yosemite's south entrance, Wawona is a gateway to Mariposa Grove, home to about 500 towering sequoia trees, which are some of the largest living organisms on earth. While Mariposa Grove Road is typically closed to cars December through mid-April, the grove remains accessible via cross-country skiing and snowshoeing. Wawona stays open to vehicle-traffic throughout the year. 
Tuolumne Meadows
At 8,600 feet, the sprawling subalpine Tuolumne Meadows sits among granite domes and verdant evergreen trees. Because it is only accessible in winter via cross-country skiing, it is also one of the park's quieter places.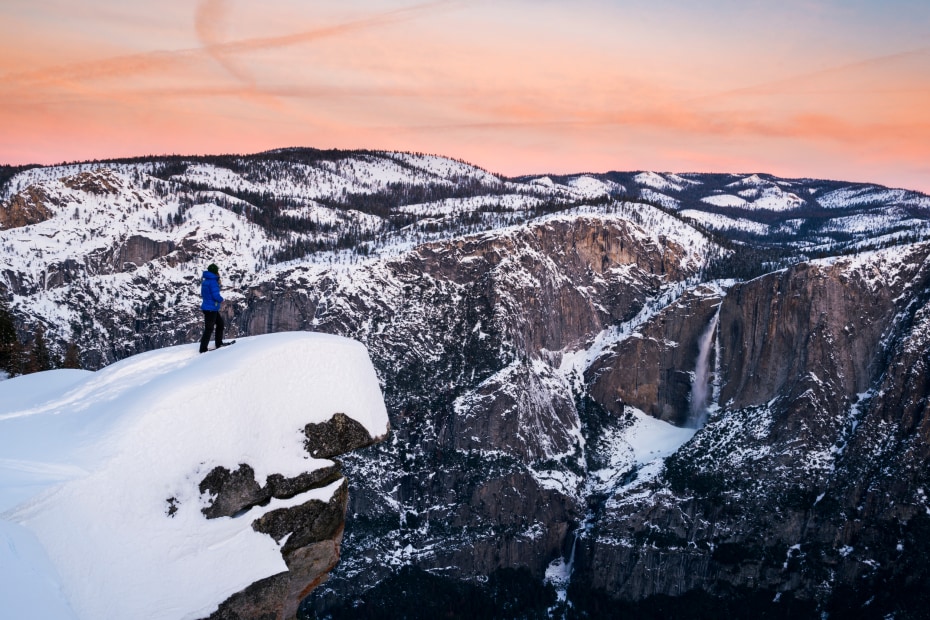 Things to Do in Yosemite in the Winter
Although many of Yosemite's hiking trails remain open during winter, not all of them are easy to navigate in the snow and ice. However, other opportunities for enjoying the park's features—both natural and manmade—abound. 
Snowshoeing and Cross-Country Skiing
Accessible via Tioga Road, Yosemite's Crane Flat area features marked winter routes for skiing and snowshoeing, including a three-mile out-and-back trip Crane Flat Lookout, and the longer 6.25-mile Gin Flat Loop Trail. 
Smart Tip: Crane Flat is also home to the park's only designated snow play area, where you can go tubing and sledding.
If snowshoeing and skiing among a grove of behemoth trees is more your speed, try the 2-mile-long Washburn Trail, which follows part of an old stagecoach road between the Mariposa Grove Welcome Plaza and the Mariposa Grove of Giant Sequoias. 
Want to go with a group? The Yosemite Mountaineering School and Guide Service hosts guided snowshoe hikes. 
Downhill Fun at Badger Pass Ski Area
Nestled at a base of 7,200 feet, Badger Pass is Yosemite's only downhill ski area, and one of just three lift-serviced ski areas that operate within a U.S. national park. Alpine ski and snowboard runs are accessible via the chair lift, and there's a walk-up tubing hill that's perfect for families with small children. Winter sports rentals (including snowshoes, skis, and tubes) are available onsite, and the Badger Pass Ski Area School hosts lessons in both downhill skiing and snowboarding, as well as cross-country skiing and telemark (a combo of alpine and Nordic skiing, which includes cross-country). Badger Pass is typically open from mid-December through mid-March, conditions permitting.
Ice Skating 
Yosemite Valley's open-air Curry Village Ice Rink welcomes guests between mid-November to mid-March. There's also a cozy fire pit with excellent views of Half Dome. 
Off-Season Hiking 
Hiking trails that usually remain accessible during winter include Yosemite Valley's mile-long Lower Yosemite Fall trail, the mostly flat, out-and-back Mirror Lake Trail (the up-close views of Half Dome from its base are superb), and the 11.5-mile Yosemite Valley Loop, though expect icy patches along its south side. 
In Hetch Hetchy Valley, the 5-mile, out-and-back Wapama Falls trek follows the reservoir's shoreline towards one of the park's tallest waterfalls.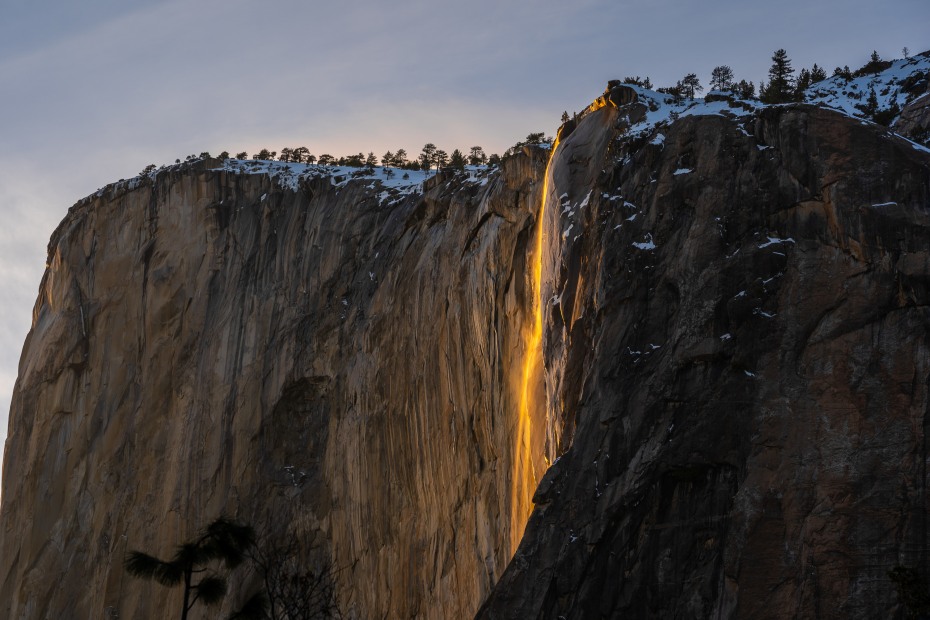 Yosemite Firefall
The natural phenomenon known as Yosemite Firefall often takes place in mid-to-late February, and it is a sight to behold. This stunning illusion typically occurs 10-15 minutes before sunset each evening, when the sun hits the upper reaches of Yosemite Valley's Horsetail Falls at just the right angle and makes its waters look like cascading molten lava. The skies have to be clear for the 'firefall' to appear, and the more water that's flowing, the better. However, take note that viewing areas are often crowded and restrictions may be in place to limit the impact of visitors.
Museums
Yosemite is home to a couple of museums that you can visit year-round, including Wawona's Pioneer Yosemite History Center, a collection of historic buildings that tell the stories of the many people who helped develop Yosemite park. Each of the structures—including a homestead cabin and a former bakery—has an informational sign out front that shares a bit about its legacy. 
Over in the Yosemite Valley, the Yosemite Museum features changing exhibits throughout the year, as well as a permanent collection of historic photographs and American Indian baskets that were used as everything from jugs to cradles. The building itself is a great example of National Park Service Rustic-Style architecture. 
The Bracebridge Dinner 
Since 1927, guests have flocked to the Ahwahnee Hotel's grand Dining Room for this 18th-century candlelight feast, which takes place throughout the holiday season. Along with a decadent, multicourse Yuletide banquet of dishes like peacock pie and plum pudding, all served by costumed lords and ladies, guests are treated to an incredible theatre performance harkening back to 'Merrie Olde England.' Take in exquisite views of the Yosemite Valley through the room's cathedral windows as you dine. Check the Bracebridge website for dates. Editor's note: The Bracebridge Dinner will not take place in 2023 but will hopefully return in 2024.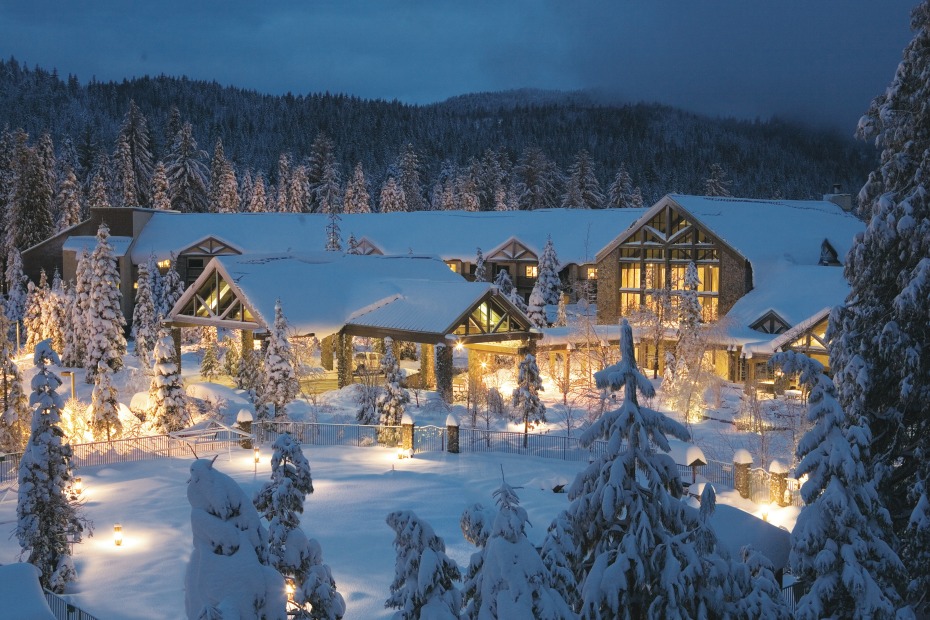 Where to Camp and Stay 
Despite winter being the off-season, there are still plenty of places to lay your head both inside and outside the park. Four campgrounds stay open within the park during colder months: Upper Pines and Camp 4, which are both in Yosemite Valley, as well as Hodgdon Meadow and Wawona campgrounds. 
In the Yosemite Valley, overnight accommodations also include the historic Ahwahnee Hotel and Yosemite Valley Lodge, both within easy walking distance to Lower Yosemite Falls. Curry Village, in the heart of Yosemite Valley, features a bevy of lodging types, including both heated and unheated tents, motel rooms, and cabins. 
Just inside the park's south entrance, the Victorian-era Wawona Hotel, one of California's original mountain resort hotels, stays open for the holidays before closing in January. Rooms include a mix of private and shared baths. 
Tenaya at Yosemite, just two miles outside the park's south entrance, is known for its range of lodging options and activities. Along with a seasonal outdoor ice skating rink, the resort offers fat-tire winter biking along national forest trails. 
The Tuolumne Meadows Ski Hut, a 16-mile ski up Highway 120 off Tioga Road at the entrance to Tuolumne Meadows, is open to cross-country skiers during winter months. The hut offers dorm-style bedding and has its own wood stove for keeping warm.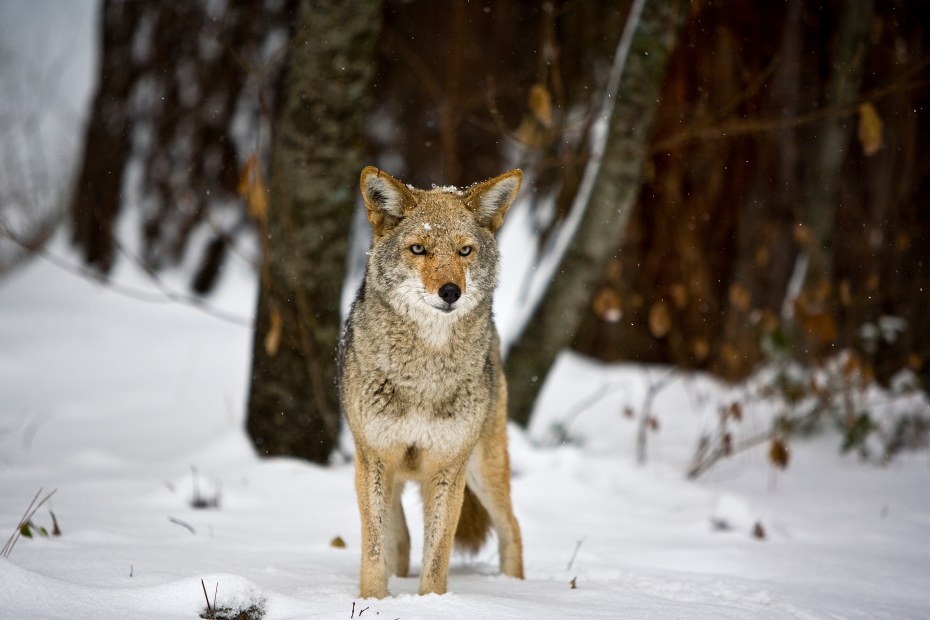 When to Visit
Winter in Yosemite often sees cold days and even colder nights, though sunshine does warm up the valley some afternoons. Snow is common, and the holidays—especially in late December and early January—can get quite busy, with heavy traffic and limited parking spaces. Unless you're attending the Bracebridge Dinner, wait until after New Year's to visit.
Know Before You Go 
Although tire chains aren't always required, it's best to be prepared and to carry them with you at all times, just in case. The roads to Yosemite Valley, Wawona, Crane Flat, and Hetch Hetchy are open year-round, while the Mariposa Grove Road closes for the season on or around November 30. It reopens sometime between mid-March and mid-April. 
Glacier Point Road closes sometime in November and doesn't reopen until late May or early June. However, the road's first five miles leading up to Badger Pass Ski Area are cleared for vehicles mid-December through March.
Yosemite Area Regional Transportation System (YARTS) provides bus service between areas outside the park (such as Fish Camp and El Portal) and Yosemite Valley and Badger Pass during winter months. 
Highway 140, aka Yosemite's 'All-Weather Highway,' sits at a lower elevation and tends to remain snow-free longer than other roads. It ends in Yosemite Valley and is typically open year round. 
Leave No Trace
No matter the season, Leave No Trace principles always apply in the wilderness. Dispose properly of waste, be considerate of others, and plan ahead. You will not only help to protect our beloved parks for years to come, but you'll be ensuring the safety of others—and of yourself—too.